Big Daddy Kane, amid the most monumental VERZUZ, joins the multi-platinum Grammy Award-winning group Arrested Development for an epic "Vibe." The single is from the group's forthcoming LP titled 'For The FKN Love' executively produced by frontman veteran Speech and British mega-producer Configa. The album is the first with equally calibrated artists, stay tuned!
"Vibe" is delivered in true AD fashion, invigorating enough to shake the core, yet rousing enough to empower the masses. Both Speech and Kane embody Configa's skillfully crafted arrangement of moving instruments underlined by horns and reminiscent cuts/scratches by DJ Nodef. Their mastered lyricism affirms we as people have a unique vibe, something special rocking inside each of us. Once we tap into that vibe we can begin to live our best life.
Soulful vocals from Tasha LaRae and Cleveland P. Jones accentuate the breezy energy while the tracks' climax, keep the vibe live, resonates and is sure to have music lovers on their feet moving with a sense of pride and empowerment.
Catch the "Vibe" and connect with Arrested Development, Big Daddy Kane, and Configa on Instagram @arresteddevelopment_ @speech_ @officialbigdaddykane @configa.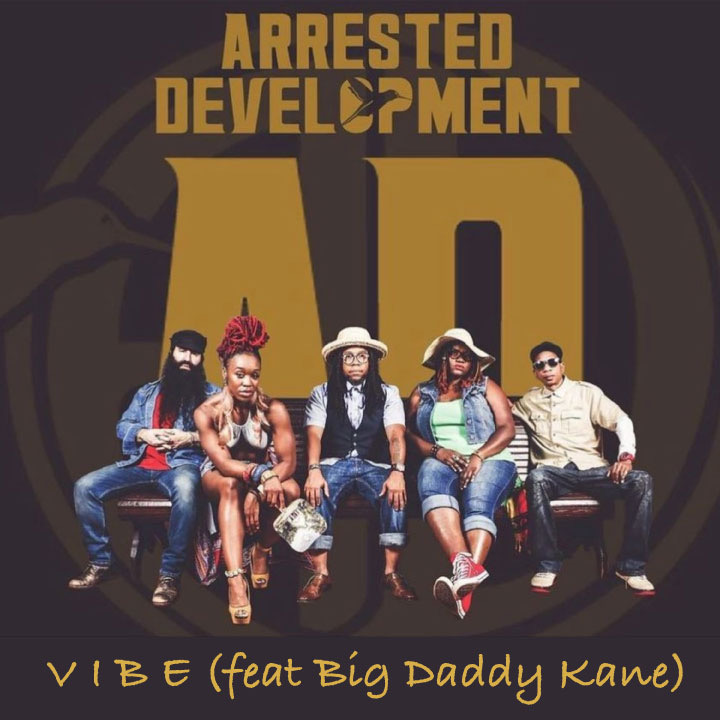 https://officialarresteddevelopment.bandcamp.com/album/vibe-feat-big-daddy-kane-cleveland-p-jones-speech-tasha-larae-configa