The Highbridge, Bronx born B.A.M. short for 'Brilliance Attract Millions' has worked with multiple artists from MOP, RZA, Prince Paul, Royce Da 5'9, Royal Flush to Foxy Brown. B.A.M., the younger brother of Salt-n-Pepa's Original Spinderella, was once formally signed to Columbia/Sony music. Years later, in 2009, B.A.M. released "The New Golden Era" with Producer Ric Rude on Soul Spazm Records, and in 2011 he released the Lil Fame of MOP produced "The Overload Ep".
In 2016, B.A.M. started a Podcast with a few friends on iTunes called "Renegade Radio". They
interviewed underground Hip Hop artists such as Royal Flush, Dallas Penn, Lil Fame, Billy Danz and
other Legends and premiered music from Griselda before they where known on a global level. In 2017,
B.A.M. used his passion to push real hip hop music and teamed up with Surge from Work-A-Mill Ent to
manage rapper Rael Biggz, who had caught the eye of Steve Rifkind and his label WAV .
B.A.M. is also an up and coming film and television producer/screenwriter. He formed the film
company, "G. Langston Films", and has partnered with Bruce Miller, Executive Producer of Mary J. Blige's
Production company "Blue Butterfly" and "Lionsgate". The team is working on several upcoming
projects.
After spending years away from making music, B.A.M. thought about all of the opportunities he had, to personally watch legends like Easy Moe Bee, S.I.D., Pete Rock and many others perform their art of producing. He began to dig in the crates and explore the art of producing music himself. With very little to work with, he taught himself how to use "Garage Band" and an MPC app on his iPhone. With that, B.A.M. produced dozens of tracks and released a series of EP's; "The John Wick Ep", "Jordan Time 45" and "The Iron Mic".
After his miraculous recovery from coronavirus during the Covid-19 quarantine, B.A.M. is ready to finally drop his first full self-produced solo album, "Quarantine Cafe" on Soul Spazm Records. The testimonial project consists of 12 installments inspired by his spiritual journey and his relationship with God. The hard beat knocking, soothing, soulful samples in the production are a perfect marriage with B.A.M.'s clever lyrical flow and word play. Also, his content mixes social and political issues, from domestic violence to personal family experiences, that guarantee to connect with the listener.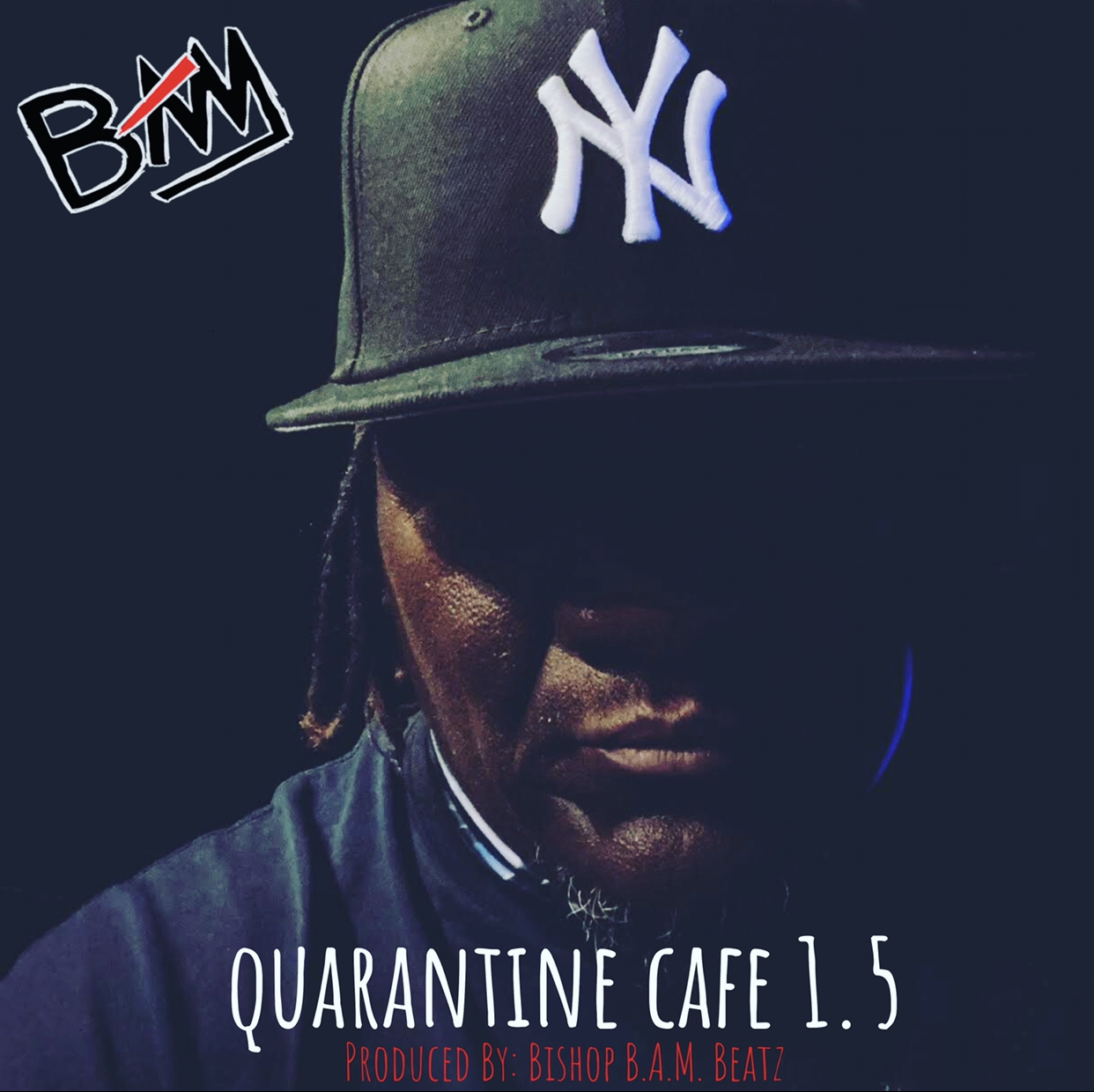 MUSIC & VIDEO LINKS: