Part 1 – 537 Dolphin Street
537 Dolphin Street is a confident and stunning album, the product of an innovative creative cooperation between two visionary artists, hip hop producer BigBob and esteemed emcee, Raf Almighty of the Baltimore duo DIRT PLATOON.  As their own creative duo they are known as BIG ALMIGHTY.  This album memorializes the nostalgic address of Raf Almighty's childhood. It's a raw musical trip down memory lane, wholly inspired by the city of Baltimore, the immediate vicinity of his childhood, his brethren and the dynamic experiences of living in "Charm City".  BigBob continues to instrumentally mature and evolve while still exhibiting his dark, moody cadence. He sonically sways with heavy rhythmic drum patterns bouncing effortlessly and melodically replicating the mood and tone of Raf's songwriting and vocal flow.  It's 40 minutes of pure unadulterated classic hip hop.  Each track tunefully shape shifts to suit the narrators.  Raf's writing aims to demonstrate his originality by displaying his ripening mic presence.  His style is simple yet effective with an unmatched emotional fervour, acute delivery, formulaic flows and memorable punchlines.  He recounts details stoically, vividly bringing real life to his verses.  It's evident throughout the project that the pair share similar sources for their musical inspirations. Raf pays homage directly to the hip hop influences that helped galvanize his experiences as a youth on Dolphin Street.  BigBob collaborates with LD-on-the-Cut for cuts and mixing, solidifying their chemistry for stellar hip hop production.  Art direction for 537 Dolphin Street by Klever Skemes.  Released globally by Elite Sound International.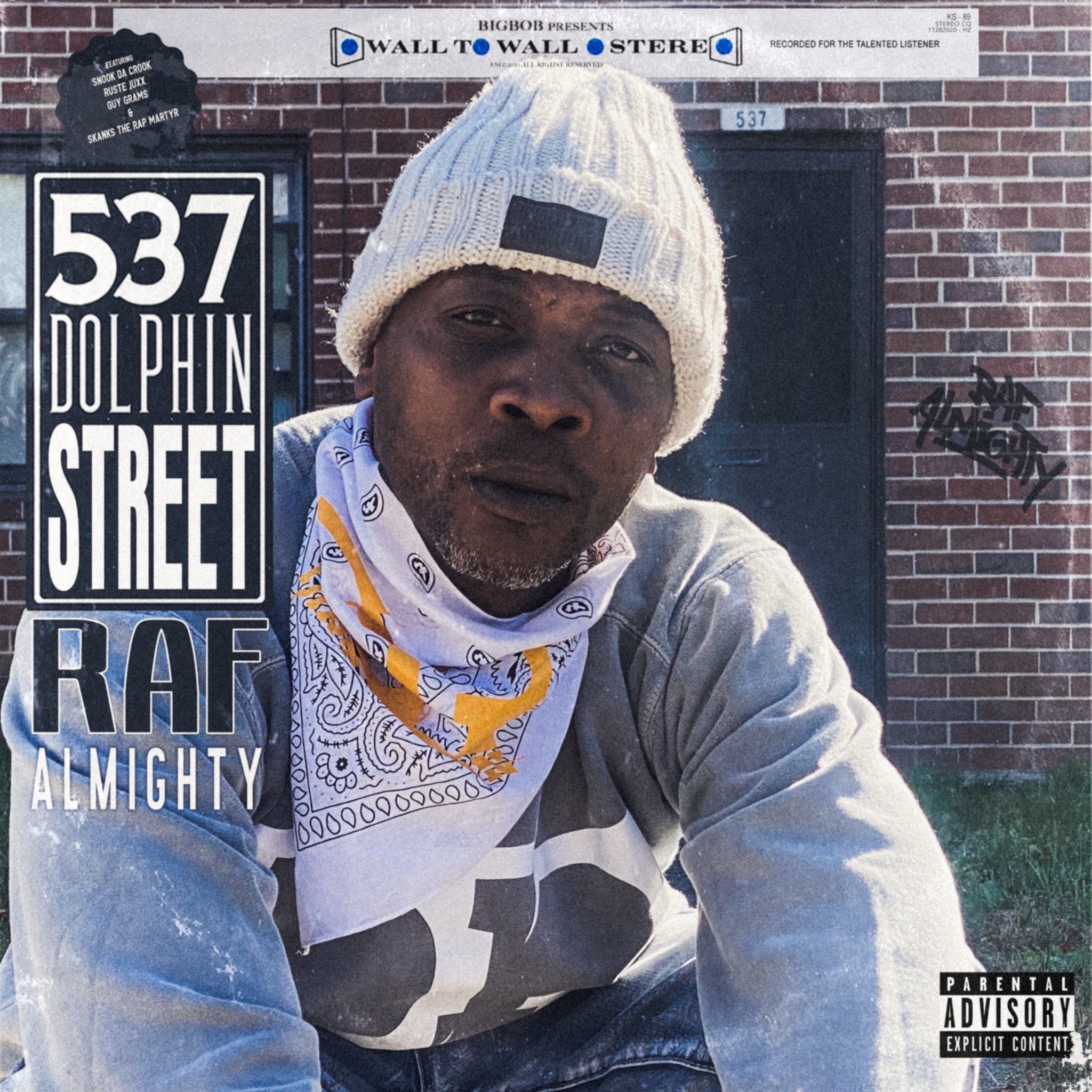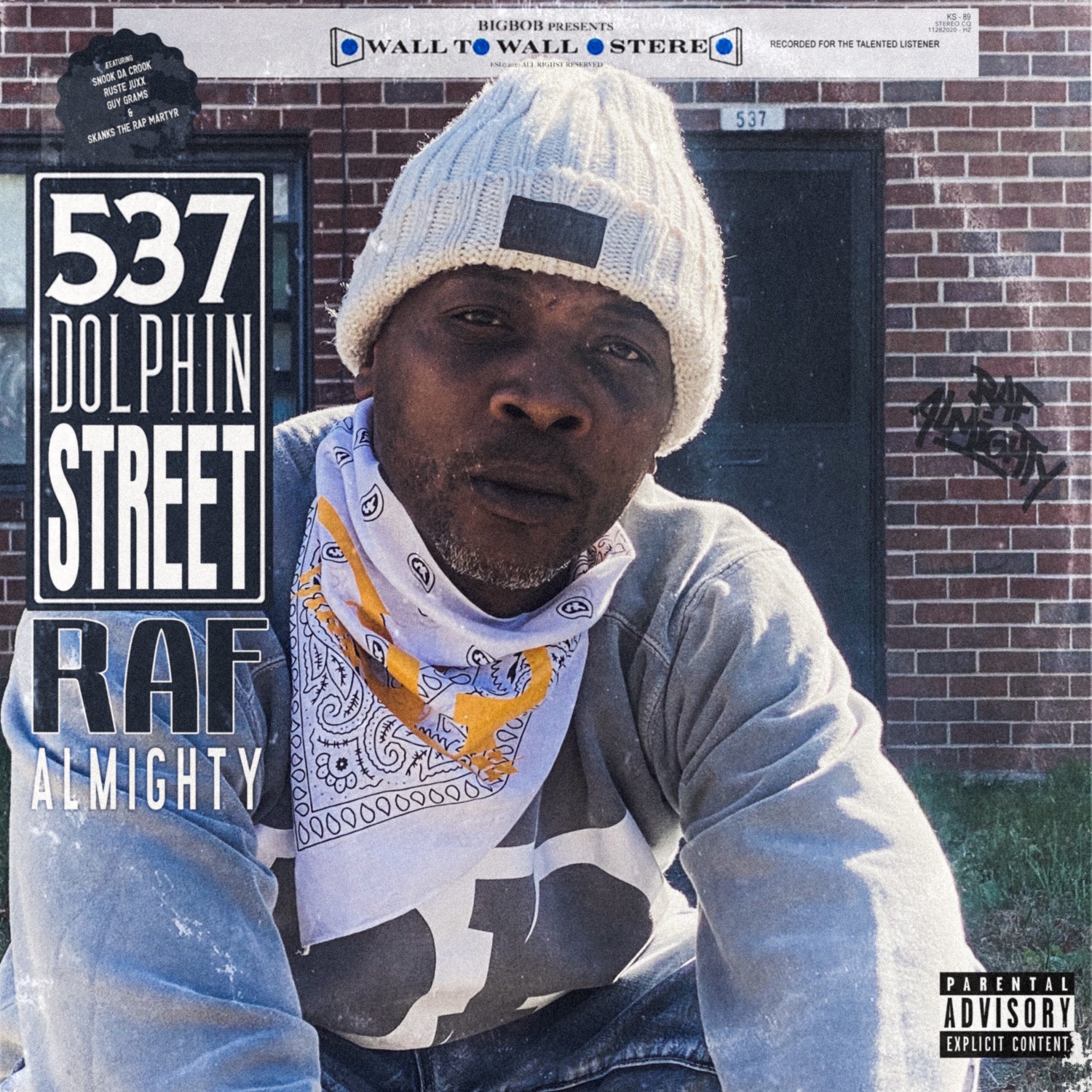 Part 2 – The Sequel – Once Upon A Time In Baltimore
ONCE UPON A TIME IN BALTIMORE allows for Raf Almighty to develop and influence his stories about his beloved CHARM CITY, becoming the glorious hero his city longs for.  He's a human being through and through traversing the landscape with noble ideals, fired up by courage, wit and plights of adversity.  Lyrically he envelopes himself as a forthright energy, creative and radiating with passion.  BigBob maintains his positioning as an artful beat smith, creating atmospheres that sonically challenges all listeners and connects deeply.
Part 3 – The Trilogy – BIG ALMIGHTY
Producer BigBob and the great Raf Almighty of Dirt Platoon serve you insanely grimey and hard-hitting, self-titled final installment to their trilogy.  Atmospheric production from BigBob and hard lyrics from Raf combined emulsify what is considered one of the greatest projects from both Raf & BigBob.  The album features infectious cuts from international Dj's worldwide… (NY's Dj Eclipse, UK's Hook Raider, Austrailia's Dcypha, California's LDontheCut and Uk's Dj Madhandz).  BigBob & Raf recruit seasoned veterans Ruste Juxx, Milano Constantine, Eddie Kaine, Jamil Honesty, Mic Handz, Bankai Fam's Gstats & Skanks The Rap Martyr along on this collaboration brought to you by and Dedicated to our FOREVER QUEENS Kisha Furnanders and Viengxay Khotmanivong who both left us in the making of this trilogy.