Hip Hop artist Stank Nitty recently released visuals for "Farmacy Economy" featuring John Jigg$ with production by Yaw Boso. Before pressing play take a minute to check out this tell-all interview. Nitty chops it up about the video, forthcoming album, his blatant way of living life, and more.
MJ: Before we jump into your new single and video, I want people to become more familiar with Stank Nitty…You're a BK-based emcee, and there's nothing quite like New York Hip Hop, share how that coincides with your style, flow, and deliverance.
SN: I'm a relative newcomer to the city, moved to Brooklyn in 2015, which I feel raised the bar for me artistically. New York conditions you to always be striving to beat your last best, and in Hip Hop, the standard of talent and skill has no ceiling, so you must grow wings to survive. I'd say the areas my work reflects the NYC sound may come from being influenced by golden era New York Hip Hop as a kid but living in New York pushed me to refine my sound in ways I never thought possible. I was lucky though I had good local people making space for me to thrive.
MJ: As a seasoned artist you've collaborated with some heavy hitters as well as Hip Hop legends. Has that opened further doors for you?
SN: That's a great feeling to hear! Absolutely in many ways. Mainly I'm just grateful to be living this crazy life surrounded by genius. It's wild it feels like no matter what else is going on, it's cool because I'm truly at the edge of human potential. I've always wanted to create with innovators first and foremost and that's where you'll see the pattern in my collaborations. I want to hear something no one's ever thought of before. That sh*t is happening and it's amazing.

MJ: At what point in your life did you introduce Stank Nitty to the world? When did you decide to pursue your craft as a career?
SN: Ok so for the first question, new name, Stank Nitty comes from "Sanity" which was my name for a long time. People started saying San Nitty, and I added Stank on a song called "SOB's ft. Petey Mossberg", off the LP "Murder of Crows" with Deuce Ellis in 2019, I said, "Stank Nitty, burn down gated communities, blast priests in sacristies," and it stuck. I said that because I always had some strong, putrid-smelling weed. So, it's like "Frank Nitty" the legendary bootlegger, only it's a different prohibition altogether.  I first started hitting stages regularly at an open mic at the Local 506 in Chapel Hill, NC in 2002, but for a lot of years I'd just be making music for fun, always writing. I started calling myself a notebook MC. It wasn't till around 2011 when my daughter Anahata was born, I decided I was done messing around because I knew this is what I wanted to do. I never turned back.

MJ: Now let's dive into the video…Give us some inside scoop on "Farmacy Economy" featuring John Jigg$.  Take us from the thought process into its fruition.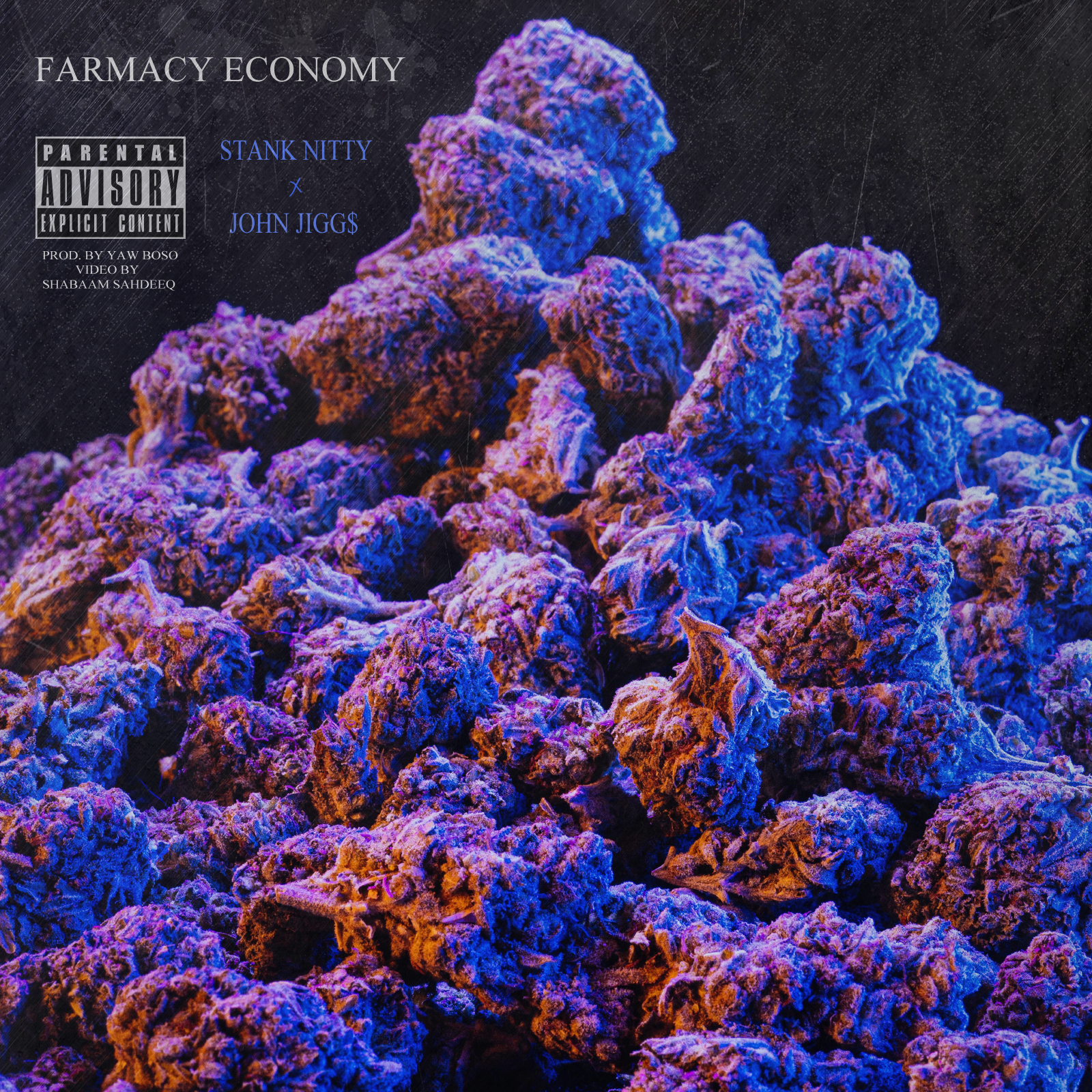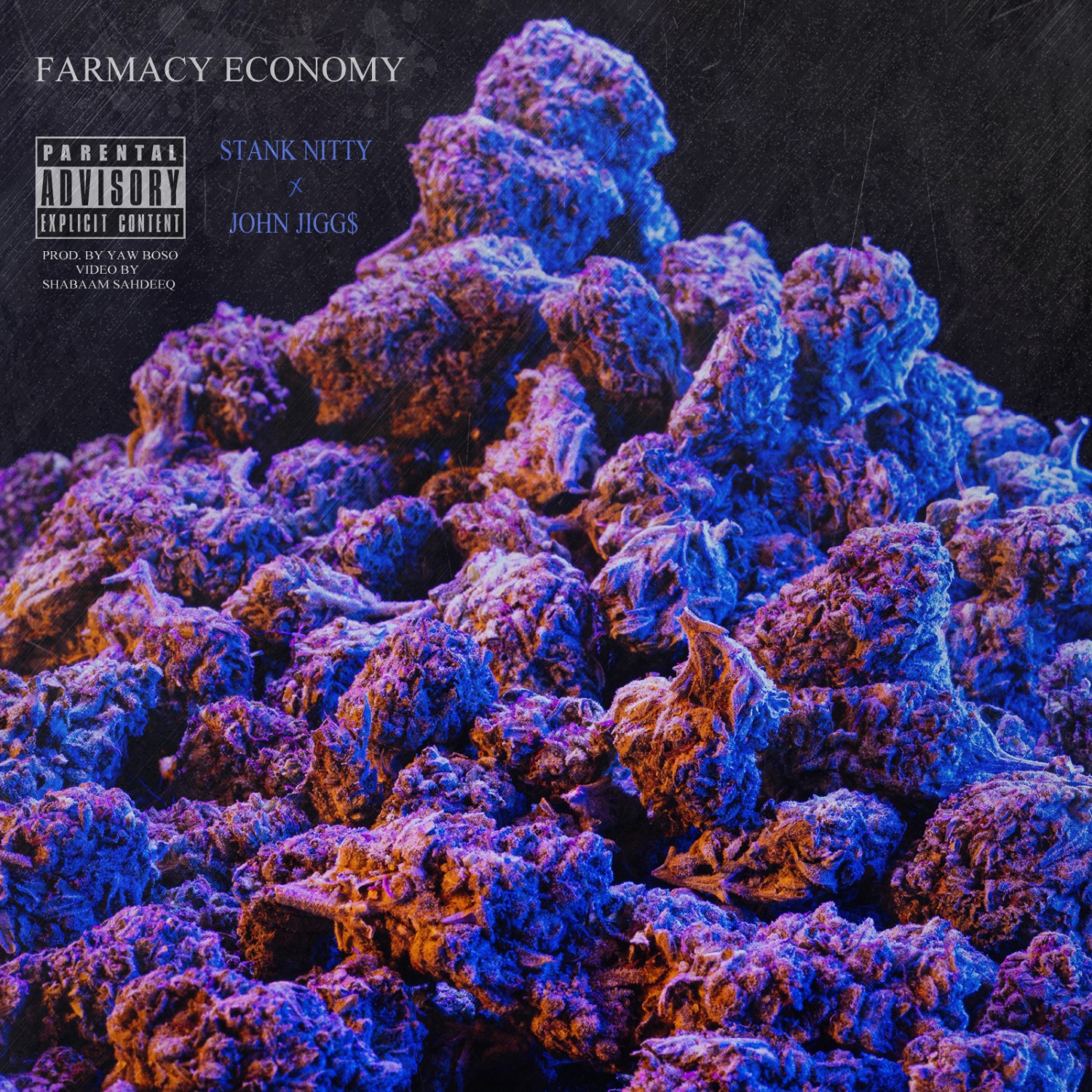 SN: Ok so back to what I was saying about innovators, I heard "The Madness" (that sh*t is crazy). I immediately hit up Jigg$ on Facebook. I knew we had to make a record. I hit my brother Yaw Boso from Switzerland who I'd met when I was rocking shows in Cusco, Peru back in 2012, and he, as usual, had something nasty, so I sent it through and once we had a track it was like f*ck it, I haven't been to ATL in a while.  My Bro J Ronin linked me with Shabaam Sadheeq for the video and he had dope ideas right off the bat.  He's a great director.  He has a great eye for the big picture in a video. He hooked up the filming spot via DeAndre Perryman at Sounz Gud Entertainment/A1 Records and we worked fast.  Nam Nitty came through with a cameo that was dope, and the fam Vooda was building through the whole process…As you can see I was rocking one of his classic beanies…I shot the cover art at home, it was fun to give my weed a professional glamour shoot (I may do that again just for fun).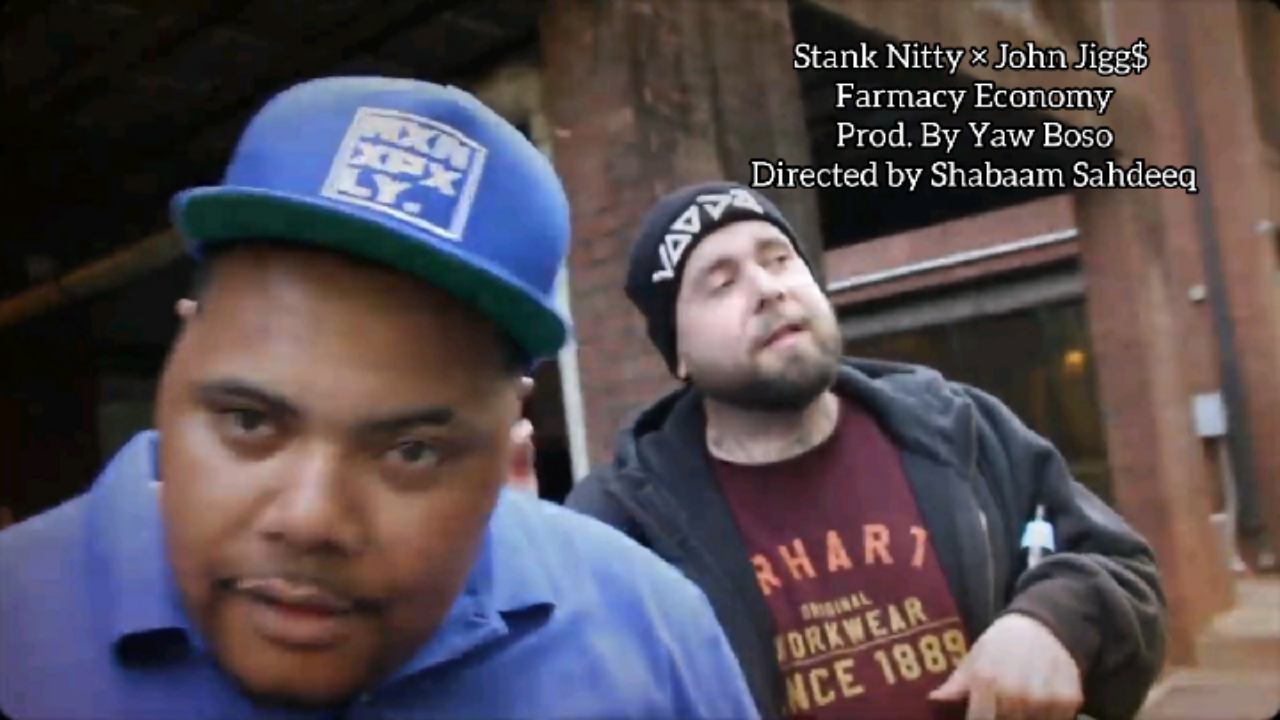 MJ: What's in the works for Stank Nitty, what can fans look forward to and keep eyes and ears out for?
SN: As of the day I'm writing this, I dropped the video for ELON, video 1 in a trilogy of videos off my 7 song EP "Ketamine Cowboy" produced by Contra-Bass out of my forever stomping grounds Chapel Hill, NC.  The album is a crazy-ass psychedelic journey through my paranoid overworked mind. It's an instant classic.

MJ: As a well-respected artist in the industry nationally and internationally, what keeps you balanced, humbled, and inspired?
SN: Word? Thank you. Hmmmm…Balanced is relative because my life is extra crazy.  Still hustling, still in court trying to see my kid more, still turning up, etc.  My lady helps me stay balanced, got me back into meditation, exercise, etc. Been fighting some F's the past couple of years, nothing keeps you more humble like cases lol, but I used to live on the road running around the country doing some of the craziest sh*t imaginable, so I just try to remember how amazing it is that I'm alive and I have a chance every day to make an impact.  My inspiration once again just comes from my crazy life and all the beautiful things that come out of it, it's all good even when it's not, but right now, things are GOOD good!

MJ:  Take a moment to share anything else about Stank Nitty that fans
might not know…
SN: 'Ketamine Cowboy' drops the first of September and both "Elon" and "Farmacy Economy" are out now…Bring me weed at shows, please and thank you.
Watch "Farmacy Economy" (directed by Shabaam Sahdeeq) below featuring John Jigg$ produced by Yaw Boso.  Please be advised, do not operate heavy machinery while head-nodding along, contact high is likely…Seconds in, the 70's fused soul is sure to hypnotize while setting off a chill, trippy vibe.  Take notes on Nitty's ganjabotony.
Stream "Farmacy Economy" here on Spotify and connect with Stank Nitty below.
Facebook: https://www.facebook.com/stanknittyy/
Instagram: @stank_nitty
Twitter: @nittystank
YouTube: https://youtube.com/c/StankNitty