The American rapper George Gstar aka Gstar4x has an eyebrow tattoo on his eyebrow. In psychology, what a man tattooed in his body is a manifestation of some deep belief in his psyche.
For example, a man who lives with the spirit of samurai will have tattoos with samurai related stuff, someone who was raised by a single mother who worked hard to raise him and helped him to become on the right path will have a tattoo of his mother name or even her face.
Many rappers have talked before about what their tattoos mean or refer to, for example, 21 Savage already explained what the dagger tattoo which sits between his eyes means, he and his younger brother wanted to ink Tony Montana's blade tattoo from Scarface on their hands, but Quantivayus jumped ahead and had it done on his face instead. After his sibling was later killed, 21 Savage decided to get the same tattoo in his honor.
One of Snoopdogg's tattoos has a story too, on the day of Nate Dogg's funeral in 2011, the Doggfather himself debuted a new tattoo that paid homage to his departed friend. Written underneath Nate's face is the phrase "All Dogs go to Heaven," which works both as a cute reference to the animated movie and a powerful reminder of the bond Snoop shared with his cousin Nate when they first started making music together in California.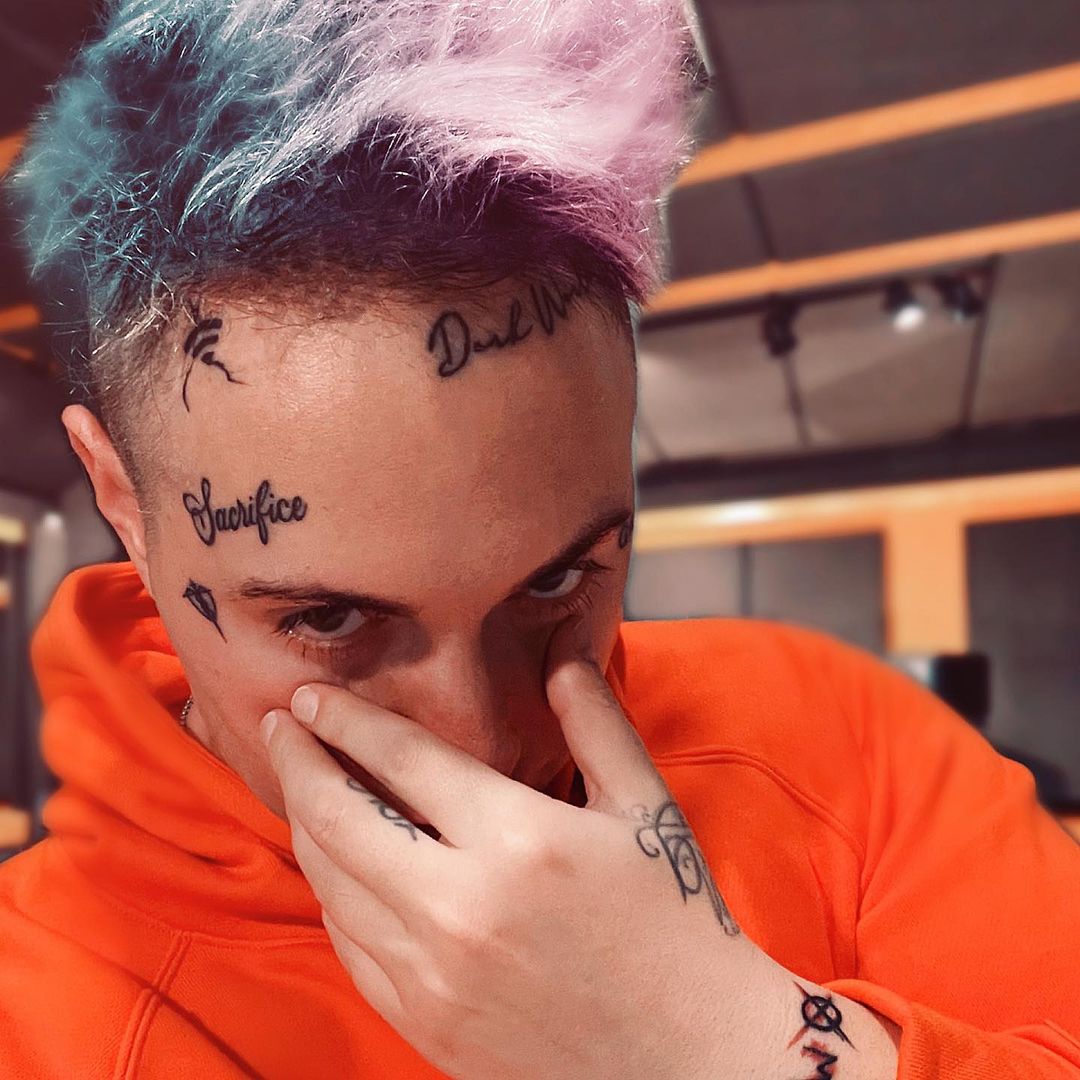 Gstar4x has an eyebrow tattoo on his eyebrow. If we're talking with psychology analysis, that tattoo refers to something deep in George's psyche.
It may be a reference to how his mom sacrificed her life and worked hard to raise him, as we all know that he was raised by a single mom who worked rough jobs at the same time to provide him an honorable life.
It may be referring to him sacrificing his "formal" career as every American man, "school, then have a regular job", and taking his path and going on a different way to have a business that will be developed and worked hard for to become big with millions of dollars as capital.
The truth about what that "Sacrifice" tattoo refers to, according to many of his followers is that George Gstar has sacrificed his twin brother to become a famous public figure, then a famous rapper.
People are saying that his twin had a mental illness, and George showing this truth won't be good for his commercial image, so he does his best to hide him from his public. 
George Gstar never spoke publicly about the topic, we contacted him asking him if this is a true story or it's just a rumor from his haters, but he never responded, although he is active on social media, he replies to messages and shares his follower's messages to his stories.
Our sources said that his brother has passed away a few months ago due to suicide. The story is that George's twin brother ended up killing himself because he was dealing with mental illness.
It's hard to say what mental disease his twin was suffering. Hiding a man with psychic instability will affect his psyche deeply. They need care and love, treating them as insane or something unusual will negatively affect them and deepen their sense of guilt, they will lose their self-confidence, and this is what leads to suicide in most cases. Probably this is what happened to George's twin who was hidden from the public for a long time.
What confirms the truth of this story is that George has the kind of flaunting himself. He loves others to see what he has, he always flaunts what he has achieved. Perhaps this moved to his relationship with his family, as he always wanted to be the family's image and be the best among them.
We found an article about him in Wicz, and we will quote something from his talk with them: " It was truly a wonderful way to grow up surrounded by love and support, but it was also challenging to navigate how to make my way in the family." What he mean by making his way into the family? We don't know exactly what he meant, but we should admit that he had the sense that he is the greatest and the best in his family, that sense probably grow to a degree where he hides his mentally ill twin brother from the public for the sake of not to distort his good image in front of the audience.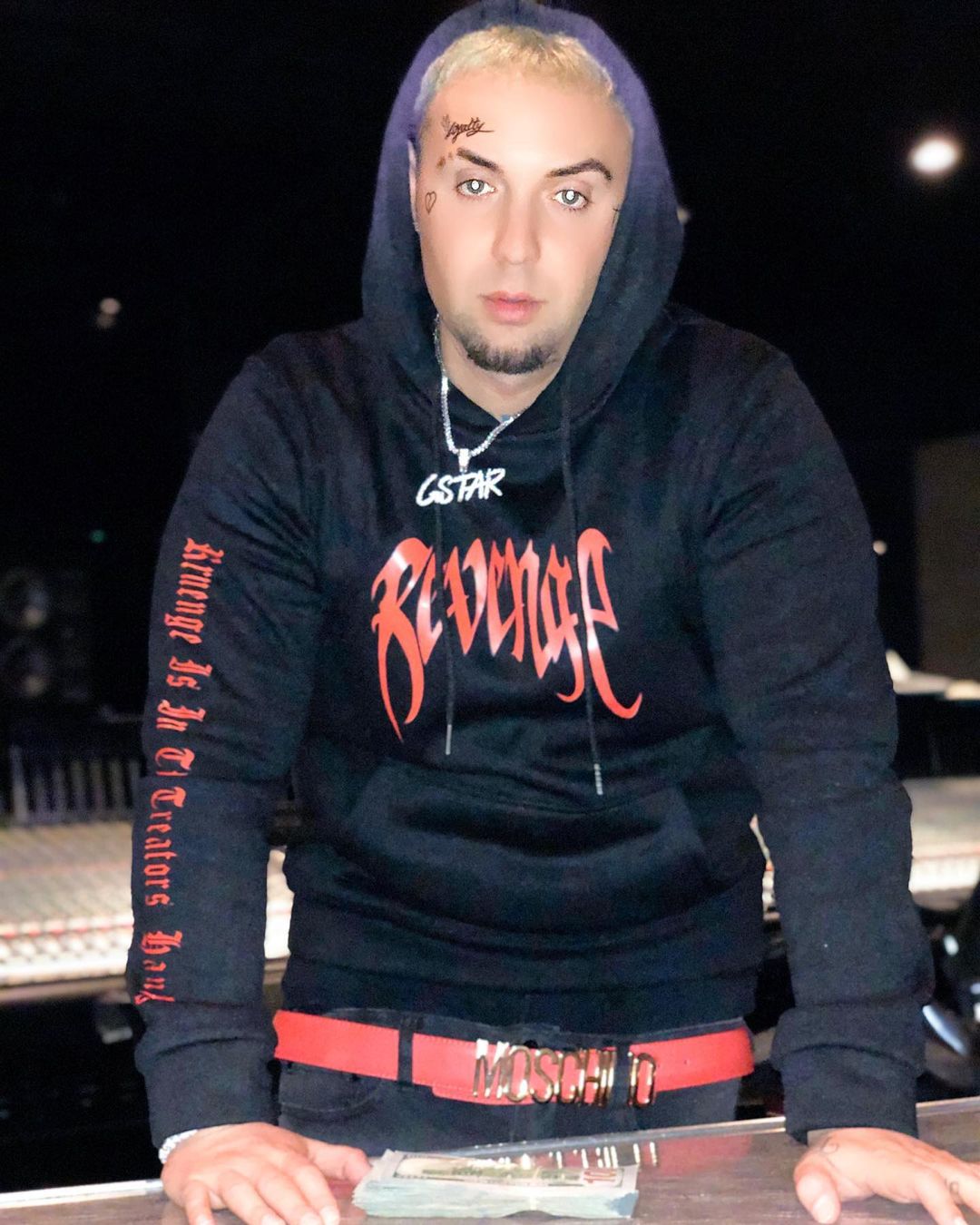 It is a hip-hop curse, there are always blood sacrifices that take place sometimes. For example, DaBaby's brother has committed suicide after he posted a video where he shares his feelings and where he mentions how his submitting himself because someone is famous, the man had a broke hurt, he was denying himself. So, people were convinced that he was talking about his brother DaBaby.
It won't be a surprise if George admits the story later, many artists have sacrificed something before him to become famous or to walk the road of fame without impediments.
That tattoo may refer to his regret of not taking care of his ill brother. It may refer to something else he sacrificed, we will never be sure until he goes publicly and explains what it means.
George Gstar is one of the most controversial artists, hip hop fans should follow this upcoming artist, he is a controversial and suspicious black box.