LeBron James is gearing up for the Los Angeles Lakers' postseason with their NBA play-in game against the Golden State Warriors tipping off on Wednesday (May 19), but it didn't stop him from linking up with Drake and other celebrities just two days in advance.
Drake took to Instagram to share photos of him partying in Los Angeles on Monday night (May 17) with the likes of James, actor Michael B. Jordan, Snowfall star Damson Idris, sports agent Rich Paul and singer Giveon, who he collaborated with on "Chicago Freestyle." The meet-up celebrated the the launch of the new Lobos 1707 Tequila, which is backed by LeBron James.
"Congrats to my brothers nothing like some Lobos to start your Monday off right," Drake wrote along with the photos.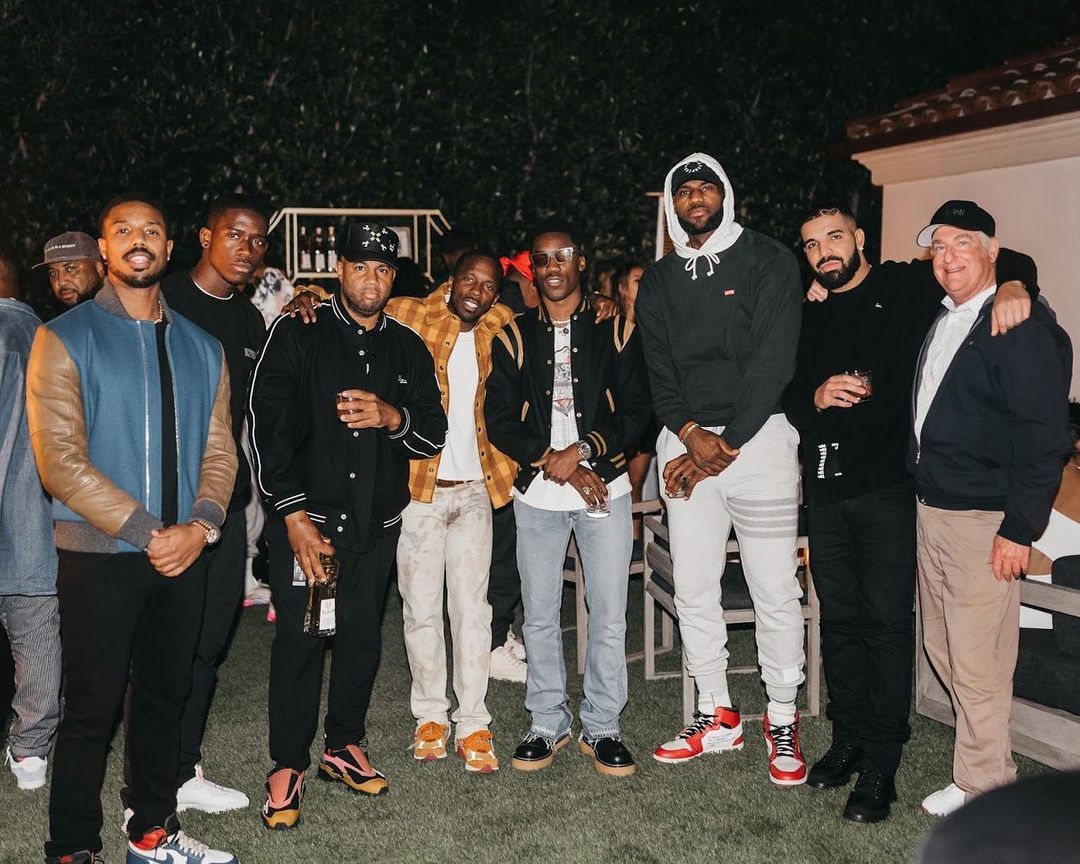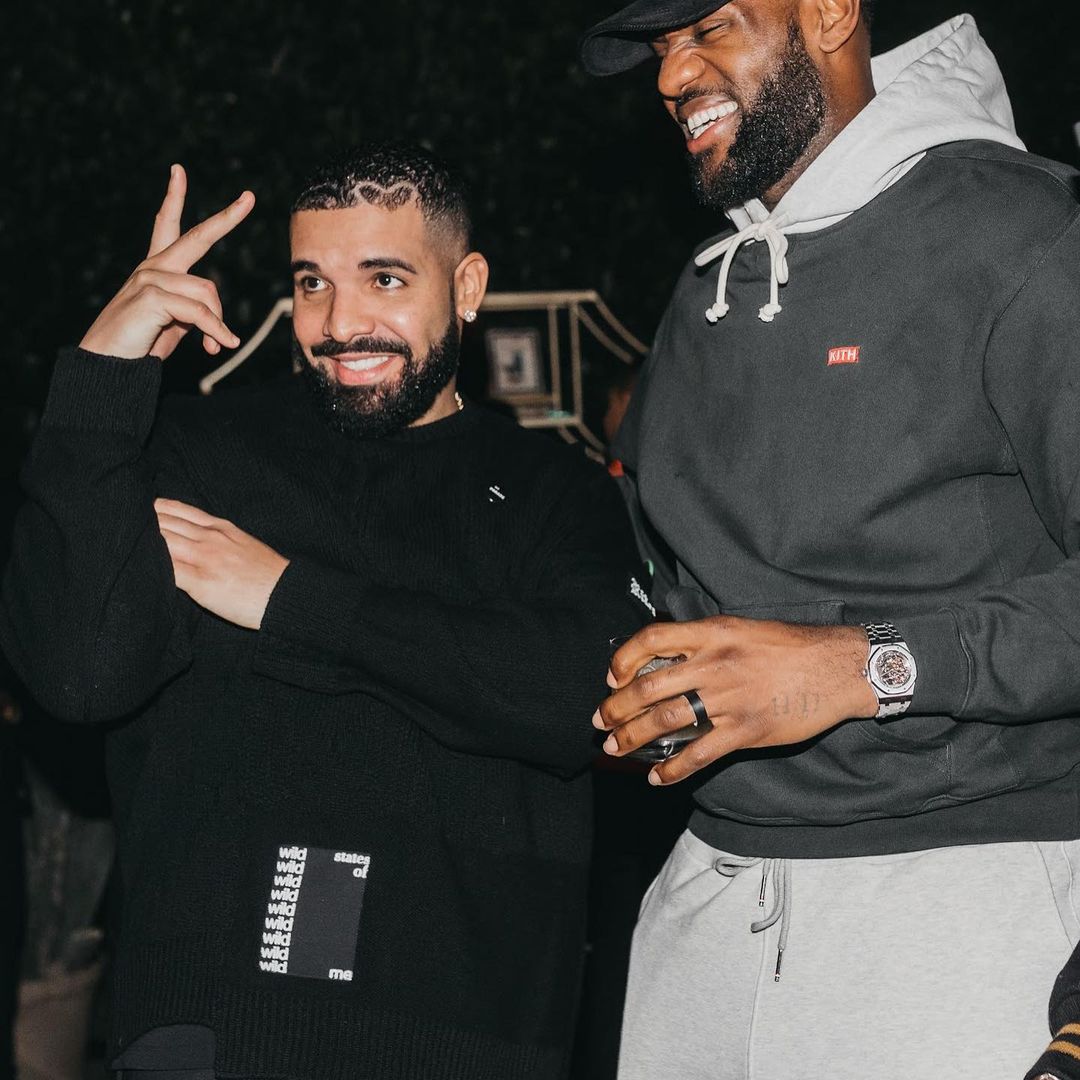 LeBron James came under fire on social media for attending the party before such a big game, but photographer Lenny S. cleared up a couple of concerns in the comments of his own Instagram post. He claimed everyone at the event was PCR tested and vaccinated, with James apparently only drinking water on the night.
He also detailed the occasion in the caption, writing, "My Bro @richpaul and myself got the brothers together for an intimate, special 'TACO TUESDAY' on a MONDAY (lol) in honor of the BEST new TEQUILA by our bro @kingjames !! @lobos1707. Only we're ignorant enough to have a Taco Tuesday on a Monday. Thank You @mrserinharris for always executing the best events."
Steph Curry is set to face-off with LeBron James when the Los Angeles Lakers take on the Golden State Warriors at 7 p.m. PT on Wednesday. The winner will secure the seventh seed in the Western Conference and play the Phoenix Suns in the first round of the playoffs. The loser will play the winner of the other play-in game between the Memphis Grizzlies and San Antonio Spurs, with the chance to secure the eighth seed and face the Utah Jazz.
In March 2018, the four-time NBA champion criticized plans for the play-in tournament by calling it "wack."