I first came across Lady Cam in connection with an unsigned artist page. She sent me her invigorating video "Baldhead". You can't help but make the Mac Dre face when listening to this song. I think I listened to it five times in a row. This is why Lady Cam is a whole vibe! She has a southern style with and east coast vibe. Her energy can literally command a whole room! She gets people worked up! I witnessed a woman at one of her shows every time Lady Cam shouted baldhead, the woman literally pulled her wig back. Her confidence comes across on stage and to every person in the room.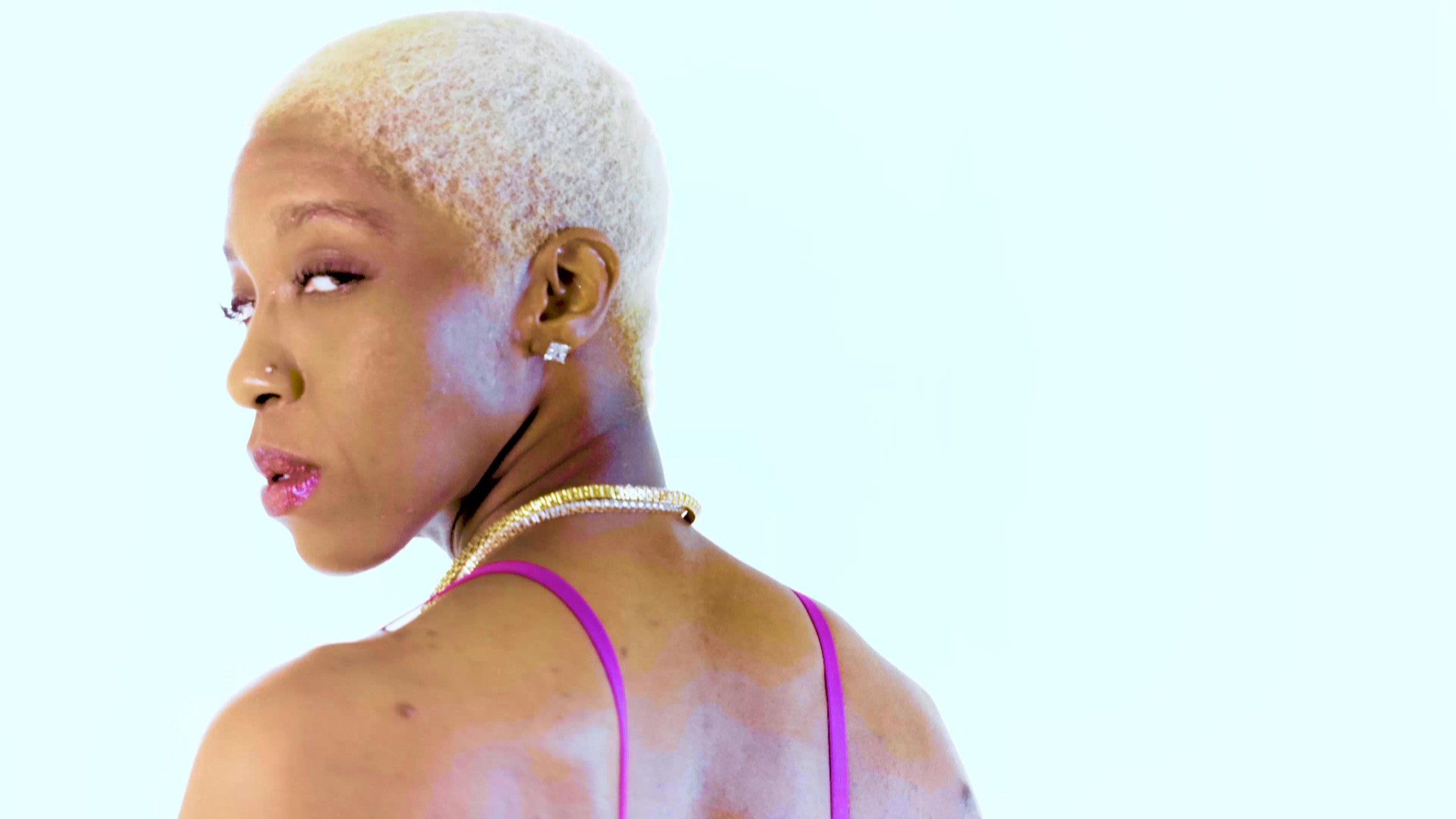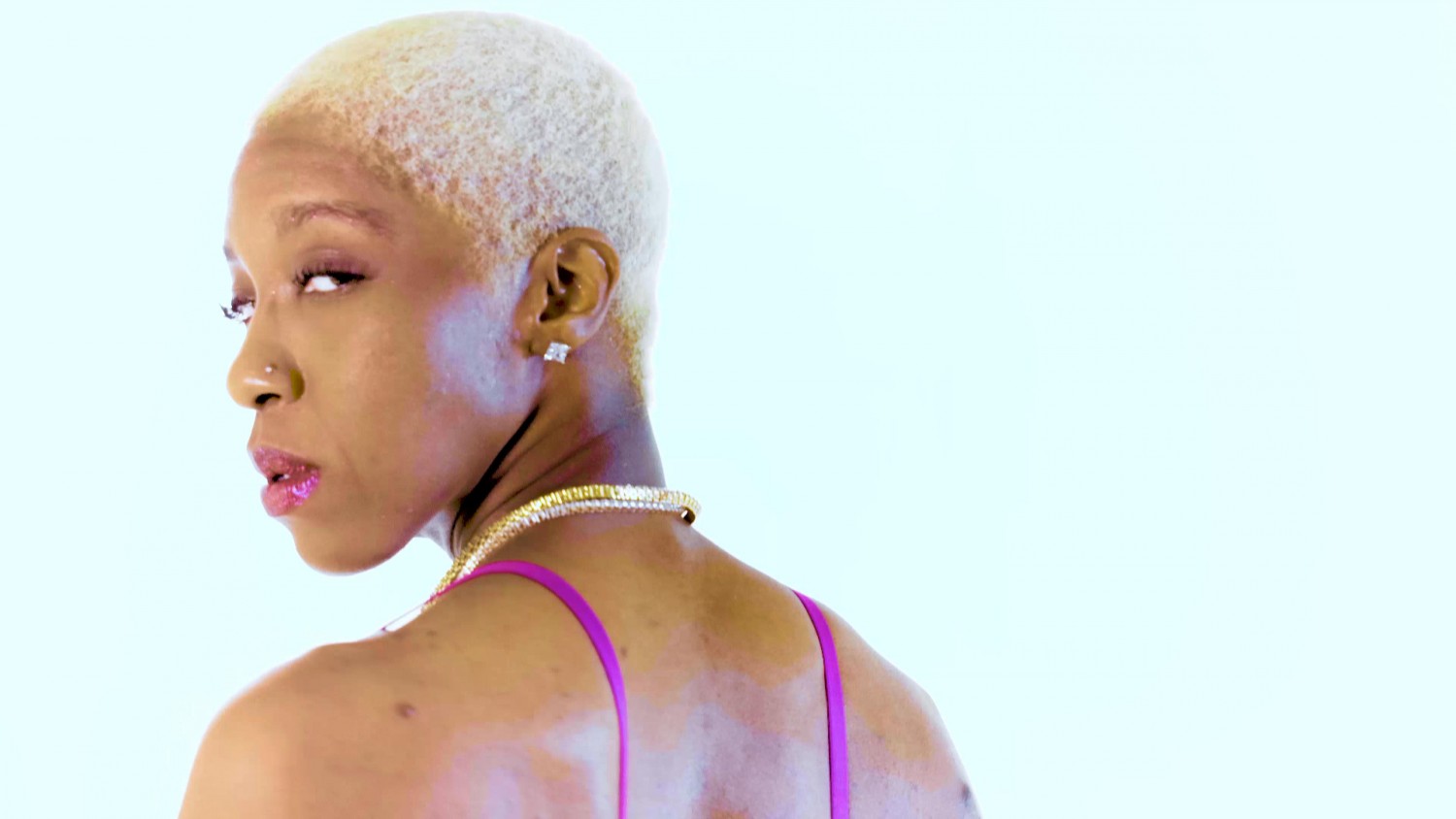 Music has been a part of Lady Cams life since birth. She reminisced with me about photos of her holding a microphone as a child. Lady Cams mother also loved to sing. Her mother performed with her cousins in talent shows and showcases. Her father was also a DJ! Singing and performing is in her blood.
Cam started taking music serious in 2004 and spent the next seven years focusing on her craft. Music was therapeutic for her and helped her deal with a lot of emotional hurt. During this time Lady Cam noticed that her music was helping others that were going through hard times. She decided to take music more seriously and pursue it as a career.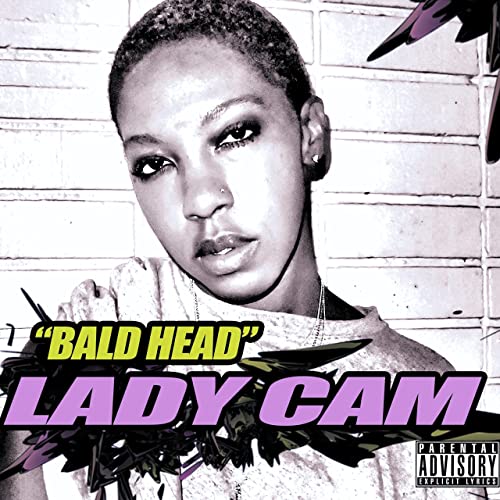 Sitting in on some of her shows you can see her musical influences in her work. Artists like Lil Wayne, Lauryn Hill, Chris Brown, and Whitney Huston. Lady Cam made the comment that if she had a voice like Whitney Huston, she wouldn't even talk, all her conversations would be singing. Lady Cam appreciates artists from before 2010. She feels they had more to talk about then sex.
Lady Cam is definitely a performer. She gets people hype! Cam says one of her biggest goals is to perform well and have good stage presence. The last thing she wants to be is boring. Lady Cam spoke further saying that a good performer makes you want to listen and learn about the artist. A bad one makes everyone walk out!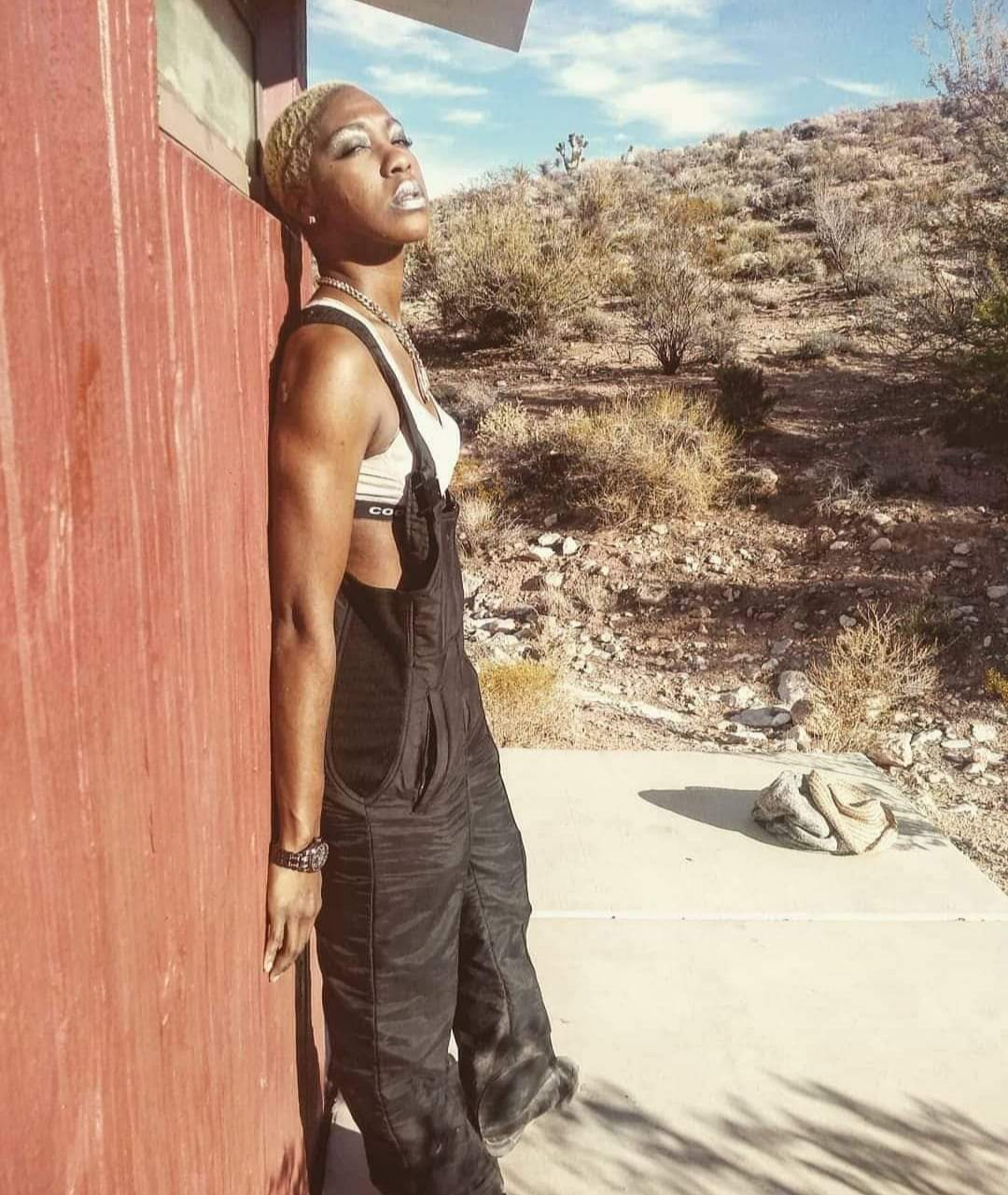 In 2018 Lady Cam released her favorite project "Before the Wilderness EP". It was a tough year for Lady Cam struggling with the loss of her mother. She sought out help through therapy for depression, PTSD, and anxiety. Lady Cam began to get back to the music. This project was the essence of that. Lady Cam cut off all her hair, quit her job and moved to Los Angeles.
Lady Cam is staying true to her authentic self. Staying true to herself and not letting the industry control her is her number one goal. She is not interested in following the trends. Her vision is mapped out and she intends on being an artist full time so her wife can quit her job and relax. If she wasn't doing music Lady Cam said maybe she would be playing in the WNBA. Cam said she wanted to be the first woman to dunk but says Lisa Leslie beat her. Moving forward Lady Cam would like to focus on learning new things and networking with people that can expand her thinking and skills. Lady Cam is well on her way, and I know we will all be watching to see what she does next! #Getitgotit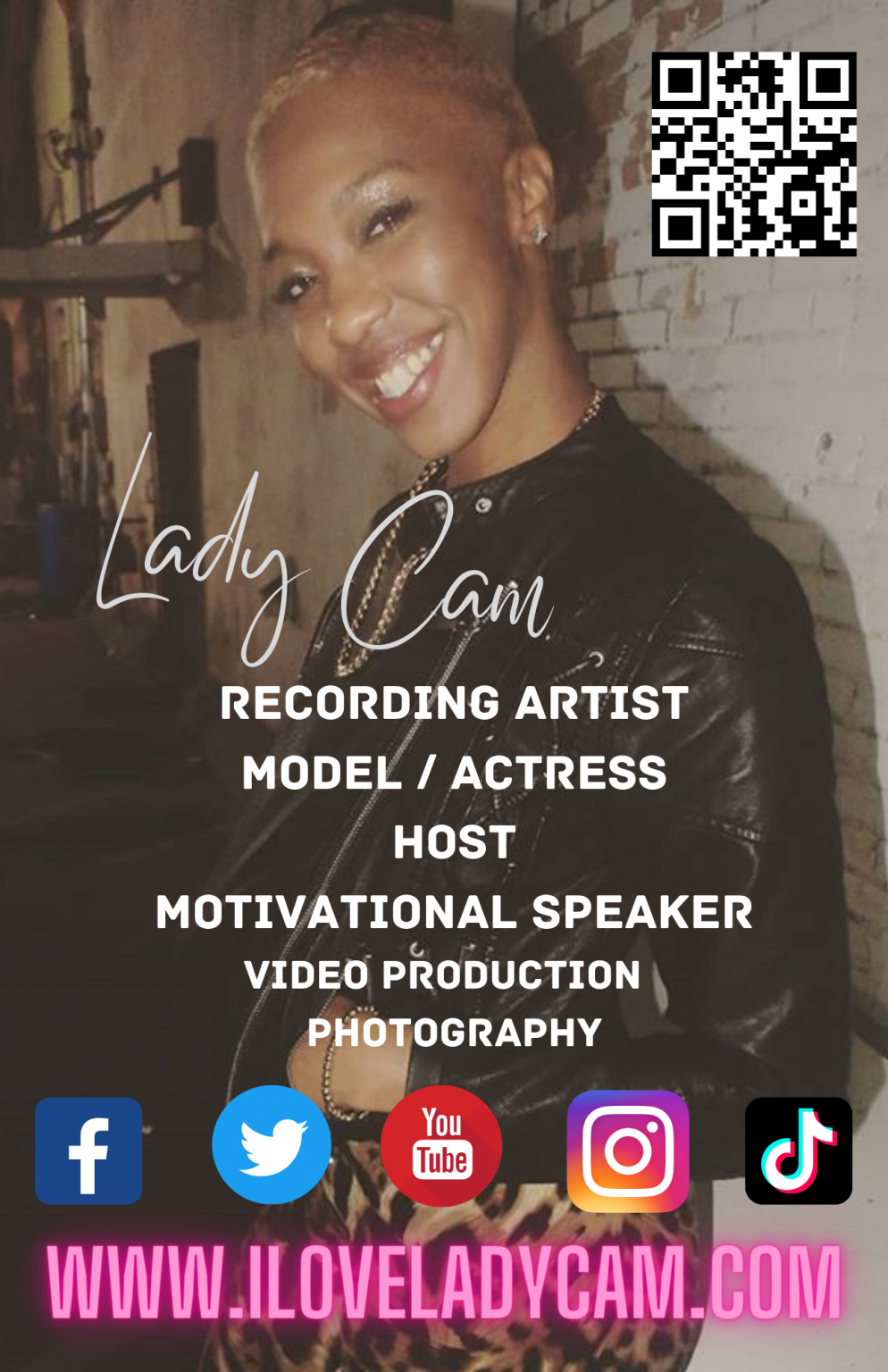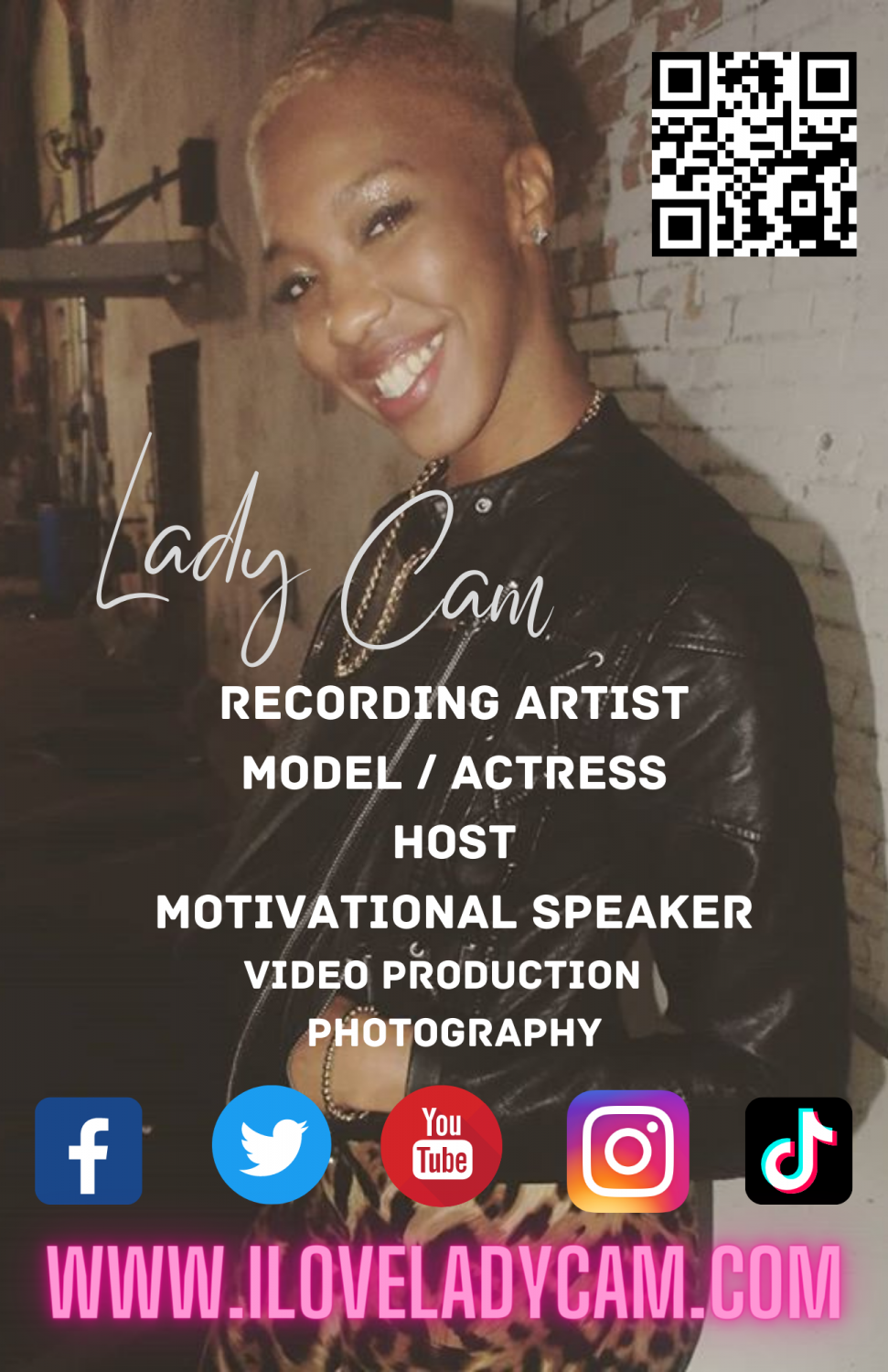 Find Lady Cam @ iloveladycam Lady Cam Official youtube Channel – YouTube Lady Cam (@ladycammc) • Instagram photos and videos (2) Lady Cam | Facebook LADY CAM (@LadyCam) / Twitter
Article written by Angie Kirsch