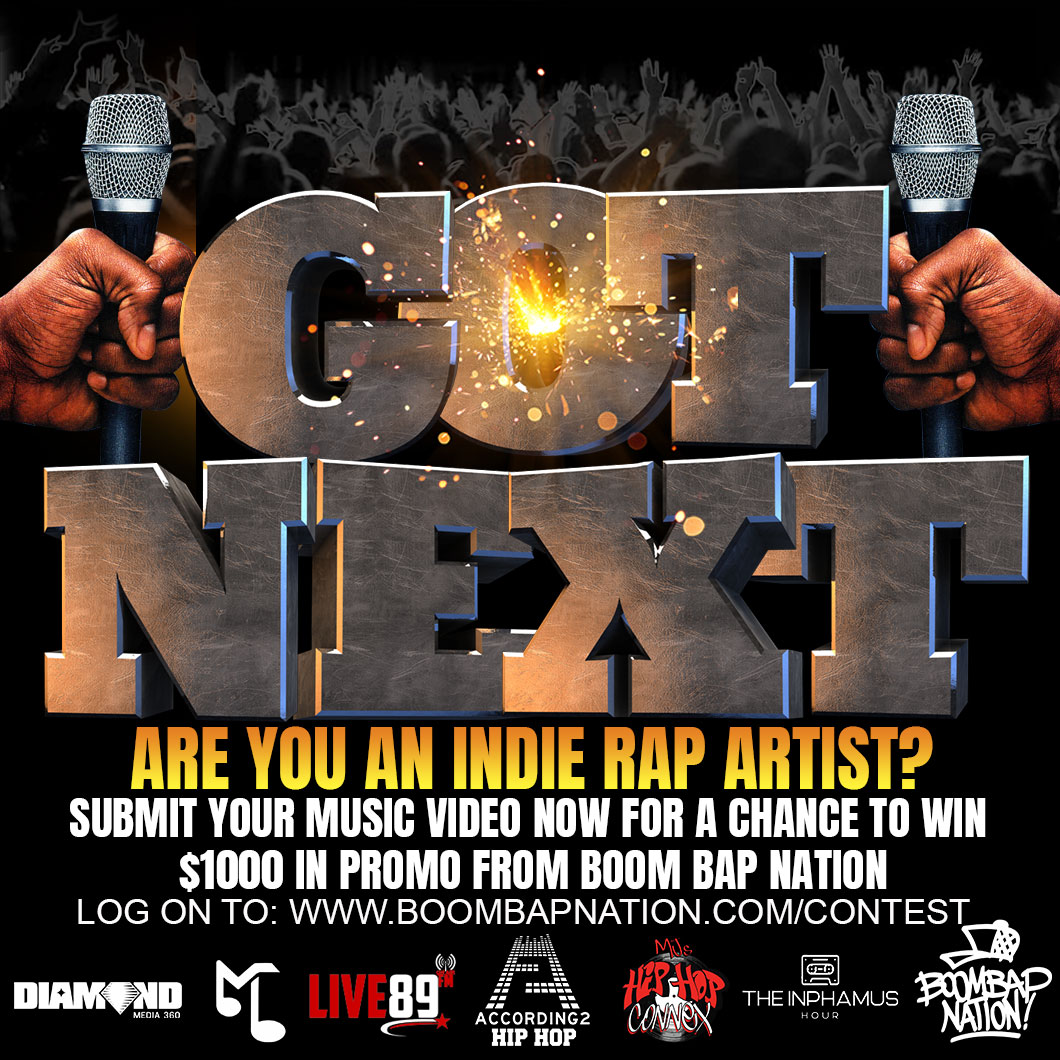 We love giving back to the culture and giving Unsigned Hip Hop artists an equal opportunity at winning $1000 for a FREE SOCIAL MEDIA PROMOTIONAL CAMPAIGN from Boom Bap Nation. All we ask of you is to submit your newest (music video) and the fans will vote the strongest piece! Submit your video today for a chance to win a $1000 promotion. SUBMIT NOW!
The winner will be announced via social media and then receive an email directly from us. After you have been informed you won, we will send you all the required information so that you can get started on your $1000 in FREE PROMOTION!
Only one entry per contestant.
Fans can vote once every 24 HRS
The Contest Submission period begins at 11:00 AM PST on November 25th and ends at 11:59PM PST on Dec. 5th. Voting Starts Dec. 6th, ends Dec 24th, and the Winner will be announced Dec. 25th on Christmas Day !!
SUBMIT YOUR VIDEO NOW!!
Contact us if you  have any questions boombapnation@gmail.com