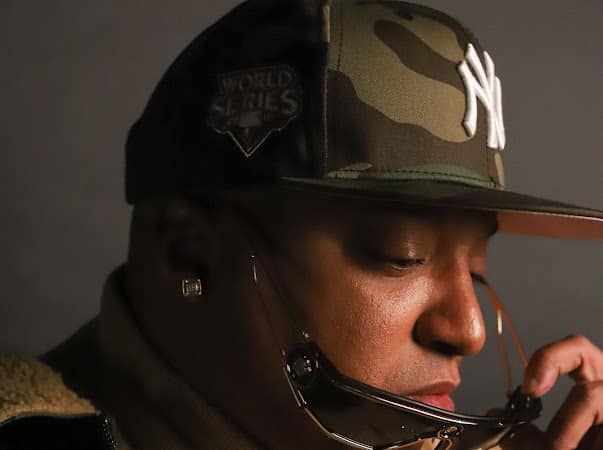 Jhony Onist is provocative and compelling artist hailing from Buffalo, New York. Walking the fine line between cultural influencing, hip-hop and gritty street rap. Jhony delicately paints a picture of his world with verbiage and colorful imagery. Listening to his music, you can hear his musical influences. The clever wordplay of Wu-Tang, with powerful thought-provoking bars of Jay Z. The storytelling capability of Nas, with the gritty grimy bars of Mobb Deep.
When he isn't preaching from the ghetto's pulpit, he proves himself versatile, crafting love songs reminiscent of LL Cool J. Born in Manhattan, raised in the cold streets of Buffalo, Jhony Onist made his way from a boy to a man. After graduating high school, he was forced to navigate the complexities of the inner city. Jhony turned to ways of making fast money. Jhony quickly realized this life wasn't what he wanted for himself. He became a cook, and moved up the ladder to become a Sous Chef. Jhony now works as a heavy equipment operator for the City of Buffalo while he pursues his dream of becoming a recording artist.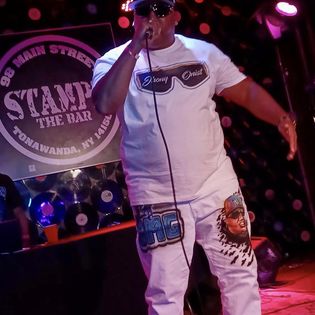 Some of Jhony's most notable accomplishments are two major placements on DJ Unknowns "Day After Tomorrow" mix tape, and another placement on DJ Bandana Blacks "Some Roses Are Taken" mixtape. Jhony performed at MTM's Mental Health Awareness Showcase and 716 Selfies, performing his single "Lie To You" with Balistic Man. Jhony was also nominated for Best New Artist at the first annual 716 Music Awards, Jhony also performed at the Music Is Art Festival followed by a handful of high profile, cameos and a role in the film "Slap Straight".
Jhony is on a roll that shows no signs of slowing down. He released his second single with Street soprano of BSF of (Black Soprano Family) called, "Be Onist". Jhony is soon to release a third single off his new album, "Drum Work" with BSF affiliate, Jae Skeese. Currently Jhony is putting the final touches on his soon to be released EP. Jhony has also started his own label and recording studio called "Onist Music Group", a.k.a. OMG, where he records and mixes his own music. You can find Jhony's music streaming on all major platforms. To find out more about the artist follow the links below.
𝒥𝒽𝑜𝓃𝓎 𝑜𝓃𝒾𝓈𝓉 (@jhonyonist) • Instagram photos and videos