The DMV area duo of Kev Brown & J Scienide return with their sophomore album, Stray From The Pack, and it's an immediately gripping display of real artistic collaboration. The two multi-talented artists—they both rap and produce on here—have crafted an incredibly organic project that celebrates classic collabo albums (think EPMD, Jaylib, and Madvillain) while continuing to move the genre forward.
That "organic" feel of SFTP applies to both the rhymes and the production on the album, which is very much steeped in pushing the listener's preconceived notions of sample-based beats and "underground" bars. On the mic, Brown and Scienide are both insightful and blithe, weaving clever wordplay and straight-talk about their place in hip-hop and the world in general. And with their production, the two deftly color outside the lines of boom-bap as they flip left-field samples and loop slightly out-there drums. They make their case right with the album's debut leak, "Out the Safari"? The term "slapper" doesn't even begin to describe that cut.
Fittingly, the two linked up this past autumn to shoot the newly released video for "Out the Safari," which is both a celebration of the album's release and their work together as a whole. It also feels like a nod to how Brown describes Stray From The Pack, which he says had to be "bigger and better" than their debut. "It's like this is our Bad Boys 2," he adds.
Stray From The Pack is available now through all major digital retailers and streaming platforms through Scienide's Statik King imprint via Fat Beats Records. Vinyl copies are due out soon in limited quantities by way of De Rap Winkel Records.
Smart URL: https://smarturl.it/StrayFromThePack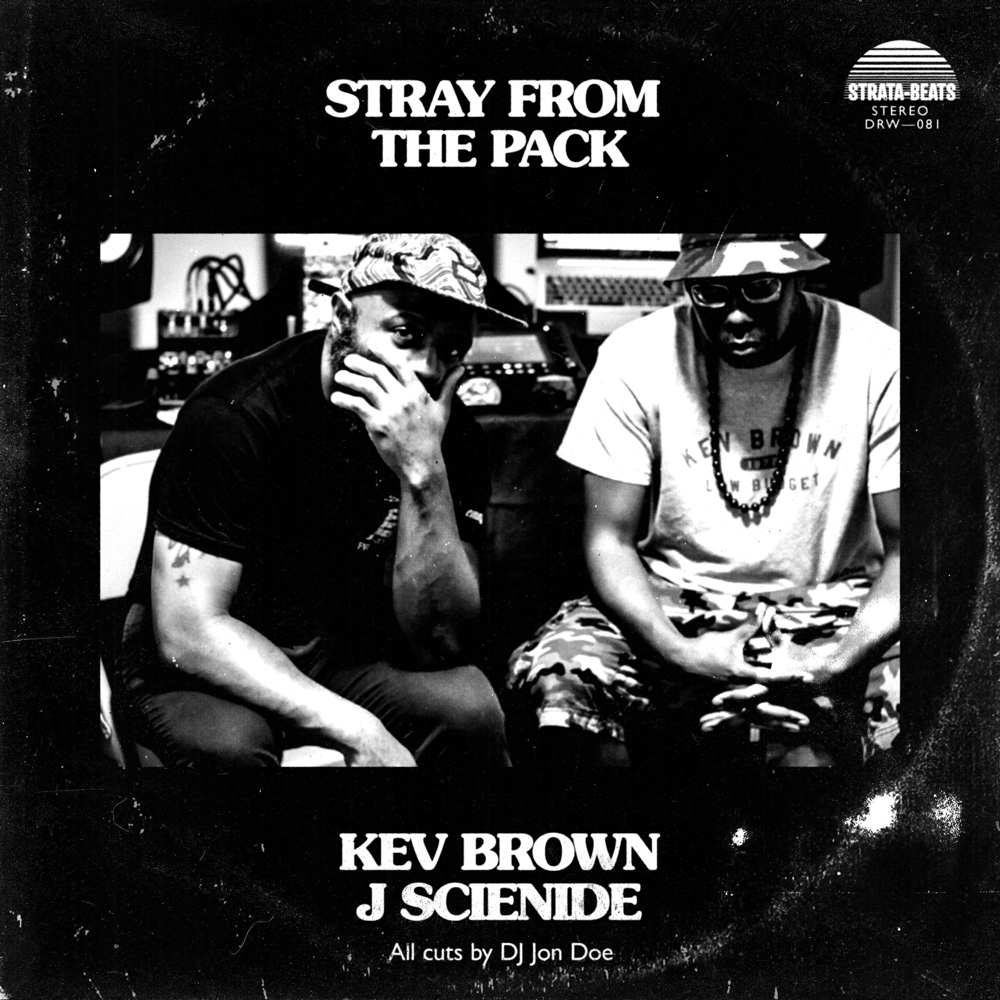 Kev Brown-
• Instagram: https://www.instagram.com/kevbrownpictures
• Twitter: https://twitter.com/kevbr0wn
• Spotify: https://open.spotify.com/artist/1Yi9MvKxq35HFHWl0nNelG
J Scienide-
• Instagram: https://www.instagram.com/jscienide
• Twitter: https://twitter.com/JScienide
• Spotify: https://open.spotify.com/artist/08CiAfgh0Lb06zxgUl8ghj