Allentown, PA-based emcee King Magnetic's latest video is for "Name Dropping," taken from his July 23 release, Everything's A Gamble 4. The track is produced by the tandem of Custom Made and Serious Beats, with Big Herc handling the video's animation. EAG4 is a collection of Mag's vocals from 2006 through '11, including the 2020 released, "Juneteenth" which closes out the project. The veteran rhymer's hard-edged, pointed lyricism hits home as he references various legendary rappers with impressive lyrical dexterity, taken from a previously unreleased session dating back to '07.
Herc's animation here is especially of note as the character version of King Magnetic gestures at a slide show featuring the artists he's mentioning as his bars are played in the background. As performers from Beanie Sigel and Jay-Z to Eminem, Biz Markie, and more are cycled through, the entertaining novelty of Magnetic presented in artistic form becomes apparent.
Standing at nearly seven feet tall and weighing about 400 pounds, King Magnetic is the self-proclaimed "Biggest Rapper Alive." He continued with his (pardon the pun) outsized output in 2020, including 40 new singles and a LP release with Tone Spliff. He's already been featured by the likes of ESPN, MTV, Sirius XM, Music Choice, World Star Hip Hop, AMI, and more in his decorated, decade-long independent career. Now, King Mag anticipates that both "Name Dropping" and the forthcoming EAG4 will continue his impressive run of rap industry relevance and career sustainability as he prepares for his 2021 solo release, Third Times A Charm, featuring 9th Wonder, Khrysis, Kool G Rap and more!
Smart URL: https://foundation-media.ffm.to/eag4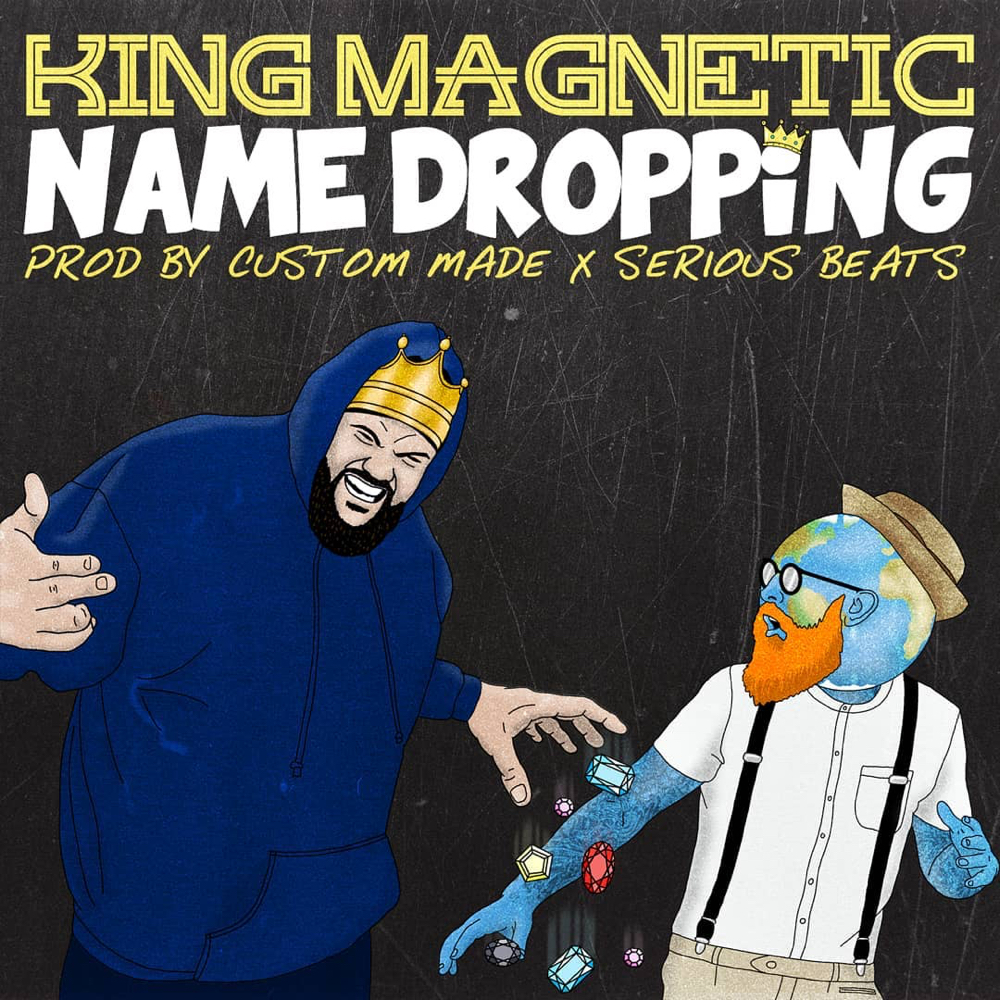 King Magnetic Online:
• Twitter: https://twitter.com/kingmagnetic
• Instagram: https://twitter.com/kingmagnetic
• Facebook: https://www.facebook.com/kingmagnetic
• SoundCloud: https://soundcloud.com/kingmagnetic
• Spotify: https://open.spotify.com/artist/2IXdYolpu4w4FE99817vOe