STREETS, a Hip Hop artist from NYC (now residing in LA) is bringing back that real, hardcore rap driven by storytelling, mastered lyricism, and wordplay that spews nothing but unyielding Quotables. His new album 'Gangsta's Don't Die' is filled with 24-tracks that depict his past drug-dealing, gangsta lifestyle. This album is for Hip Hop purists, the ones who will rewind witty punchline after punchline and grip the rawness from STREETS. Don't be mistaken, 'Gangsta's Don't Die' is not a glorification album, but rather one that canvasses change, growth, and 360 change. However, mumble rappers high off autotune and whack rhymes should steer clear. 'Gangsta's Don't Die' is available now on all streaming platforms and features Hip Hop heavyweights Young Buck, Ras Kass, Yukmouth, and Swift Mcvay D12.
I Been Doing This sets the album off as well as the theme and tone. "I been doing this for so long I belong in the Hall of Fame." STREETS is who he is and will never dumb anything down or conceal his truths. Although out of the street life he still wears camo and can move dangerously in a blink of an eye. Lethal serves up a tall glass of fear. Be sure to think twice about trying your luck with STREETS, you might dodge a bullet but you'll need to second glance your drink. "Stay out the way or you just might get hit with something lethal."
In Bringing Back The Real, STREETS addresses what feels like an era of autotune, mumble rap. "Bringing back that raw streets rap not that autotune or mumble crap." He touches on how the rap game switched up with a complete disregard for the culture and elements. It's a time of skinny jeans vs Hip Hop…Gangsta Music follows suit and pretty much declares for rappers to go f*ck what they're pushing because it will never be on the same level as his real recognize real anthems. Run It Up is a verbal session with the beasts of the streets. On the track, you'll hear STREETS reference legendary hardcore rappers who paved the way and influenced how he moves on the mic.
In Incarcerated STREETS makes it point to let young cats know that prison is not cool or the way to go. He doesn't share this tale for others to follow his steps, but rather to take it as a tool. In a true storytelling manner, STREETS breaks down prison life from the loneliness, four walls of hell, gang wars, and a concoction of garbage disposal food that is known as meals. STREETS awakens his halo risen shoulder and shoulder embarked in flames in The Evil Within. Choosing the straight and narrow path or choosing a path of destruction is complexity at its finest but for someone with a past of drug dealing, visiting prison after prison, and loving the streets too much; choosing which shoulder to oblige nearly seems impossible. STREETS is humble now, laid back but the voices in his head are overbearing as are his inner demons who urge him to make decisions he dreads.
Potent is another track autobiographically delivered, without leaving any details out. He needs listeners to know he talks about the drug game because at one point that was his way of life, his means of survival. However, he's at a place now where his potent, hard rhymes run his life. The two worlds can fancy each other as we see STREETS driving a hearse to kill whack rappers. Authentic piggybacks that notion of how he went from the dope life to the booth entrance. One thing that won't change in his life is his authenticity which is displayed throughout the entire album.
The streets are wakening in We Ain't Playin. The message in this trick is one to take heed of. STREETS can switch up from bankrolls to Glocks in lightspeed. If you poke the beast prepare for severe consequences. In Demon, listeners might not get past the psychopathic, demonic laughter. Satan has sent STREETS to do his dirt and there's no exorcism to rid this dark entity. STREETS is the reason you wake up at night out of breath, he's the reason your soul no longer exists. In Hard Shit he wastes no time addressing the elephant in the room. He's seen as a bad man, heartless, evil; the list goes on and on. Again, if you poke the beast…he will give you bad, he will give your heartless, and he will emerge from the dark side with a f*cked up Mob mindset. Knuckle Up is what folks need to do when they see STREETS and his crew coming through. Whether he's rolling solo or with drug peddling soldiers, he's geared up to leave rappers from the west to the east under siege.
I'm sure there are plenty of names that STREETS gets hit with and is referred to, however, the one that is stamped with his signature is Cookoo Monsta. Within seconds of pressing play, we learn the meaning of what appears to be a zany name. He will hit hard, snatch your stash, and then bite through your juggler. As the Cookoo Monsta STREETS will destroy lives and earth as a whole.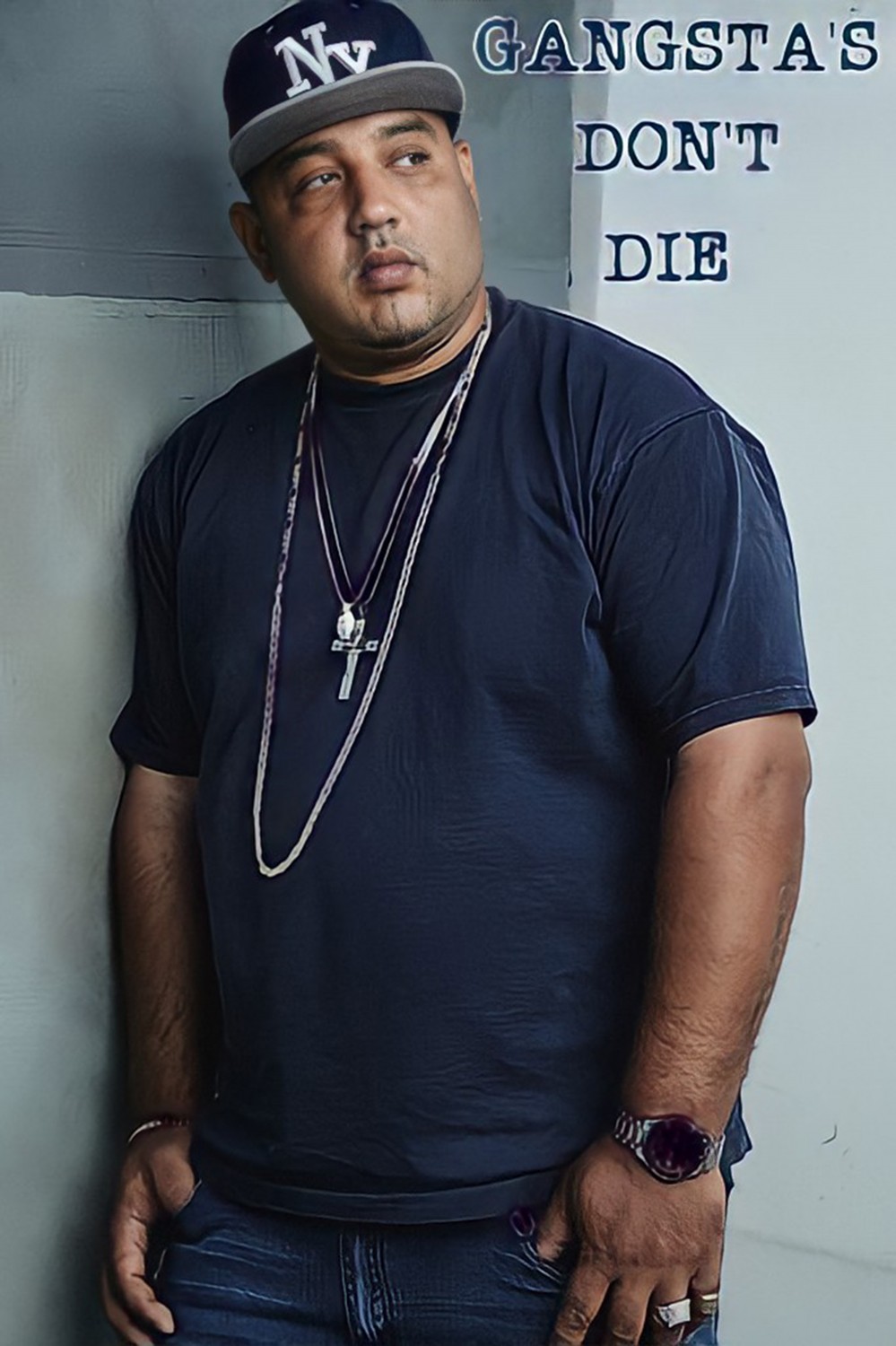 Get in your Dirty Harry bag when listening to We Scrap For Ours. STREETS has been wearing masks way before any pandemic, taking out rappers who portray a certain lifestyle in the streets and another when no one is watching. He does this Clint Eastwood style, one after the other. Your Worst Nightmare is somewhat of a continuation where STREETS calls out the facades and the disgrace it brings to the culture. He serves as these rappers' karma, putting them right in the dirt after they kneel down and bow down to him.
Streetsology describes the science of STREETS' mind and his ability to turn negativity into creativity. As a real G mentally and spiritually, he can match anyone's energy at any given moment. Even though his drug-dealing days are behind him he still makes rhymes that you can rob people to. In The Scammers, STREETS keeps the science moving and brings to light scammers in the music industry. He puts everyone on blast not only rappers. He mentions features with other artists, the conniving trickery of streams, and more…
With the drug and street life behind him, STREETS is now Just Living Life. He has many questions for his haters. Coming from the bottom to the top can be done if your mind is right. Why can't they stand to see someone with talent make it? Why can't his bills now be paid by rhymes? While they get madder and madder STREETS keeps cashing in. Memories of a Hustla is another in-depth storytelling track, it is literally his story. He shares his younger self, selling drugs, in and out of what started as a Juvie but ended up being prison hopping and hiding from probation officers. Streets showed no interest in book smarts he had to get back to the blocks and corners, and he did within minutes of prison discharge. He shares this so others don't go through what he did, which was make continual bad decisions.
Cold Burn can be noted as a lyrical manual for drug dealing tips. STREETS breaks down the do's and dont's so you can get a better understanding of what's involved, much more than standing on a corner passing drugs and collecting payment. Gangstathismm can also be used as a manual but this one goes heavy into the industry and how real spitters can make it when it appears labels and other reps have turned their backs to focus on clowning trends and saturated autotune rappers.
The Ghetto Swan is STREETS in the present time. He has earned his right to sit high on a pedestal. He brings authenticity back to Hip Hop with a deliverance that is gimmick-free and doesn't fit the cookie-cutter mold. If you're not one true to the culture STREETS advises just throw the towel in and leave Hip Hop alone and for the real emcees and lyricists. Successful wraps up the 24-track album with STREETS raising glasses to all the gangstas who made it out, for all the gangstas who went from guns, drugs, and bids to clean gutters and impeccably landscaped lawns.
'Gangsta's Don't Die' serves as an autobiography of a man who did a 360 with his life. All tracks hit hard with deliverance along with cut-throat punchlines that will echo long after the album is over. The story of STREETS is not sugar-coated in any manner and exudes true NY Hip Hop vibes from grittiness to raw energy. The arrangement of melodies is fitting for each track with intense bass lines and striking bass, and cinematically chilling tones. STREETS doesn't miss a bit and flows over each tailored beat. Stream the full album and connect with STREETS below.  
Stream 'Gangsta's Don't Die' on preferred platforms
https://spinnup.link/512999-gangstas-dont-die
Connect with STREETS
https://www.instagram.com/streetest187120/
https://www.facebook.com/streets1984/
https://www.facebook.com/streets.cmd/