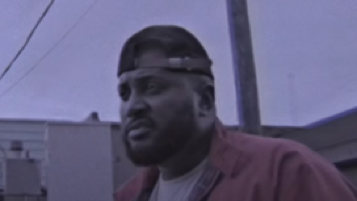 The BEAST from the east returns!  MidaZ The BEAST has dropped visuals for new single this morning. "Weight In Water" is taken from the newly released LP The Devil's Playground (fully produced by Uruguay's Delle Digga).  Speaking on the joint MidaZ said "this is one of Delle's most menacing compositions." 
Watch official video for "Weight In Water" here:
The album has been received positively by heads and media alike, including MidaZ recent appearances on Rap Is Outta Control (Shade 45), Top Shelf Premium 'Off Top' series as well as coverage on Okayplayer, Boom Bap Nation and The Smoking Section (Shade 45).
Another single from the project "Laz Pit" recently dropped and featured animation courtesy of Dead Hippie (Raz Fresco, Jamal Gasol) and direction by YoYo.
Watch official video for "Laz Pit" here:
Also an artist on Planet Asia's Gold Chain Music you can hear MidaZ on several new cuts from that camp as well as on Sadhugold's new album.
More Info:
https://www.instagram.com/midazthebeast/
https://www.instagram.com/delle.digga/
Stream/purchase album: https://distrokid.com/hyperfollow/midazthebeast/the-devils-playground?utm_source=SendGrid&utm_medium=Email+&utm_campaign=website
Jerry Graham Publicity
Email: [email protected]
Phone: (845) 659-5918
Twitter:https://twitter.com/JerryGPublicity
Instagram:https://www.instagram.com/jerrygrahampublicity/

Facebook:https://www.facebook.com/jerry.graham.501