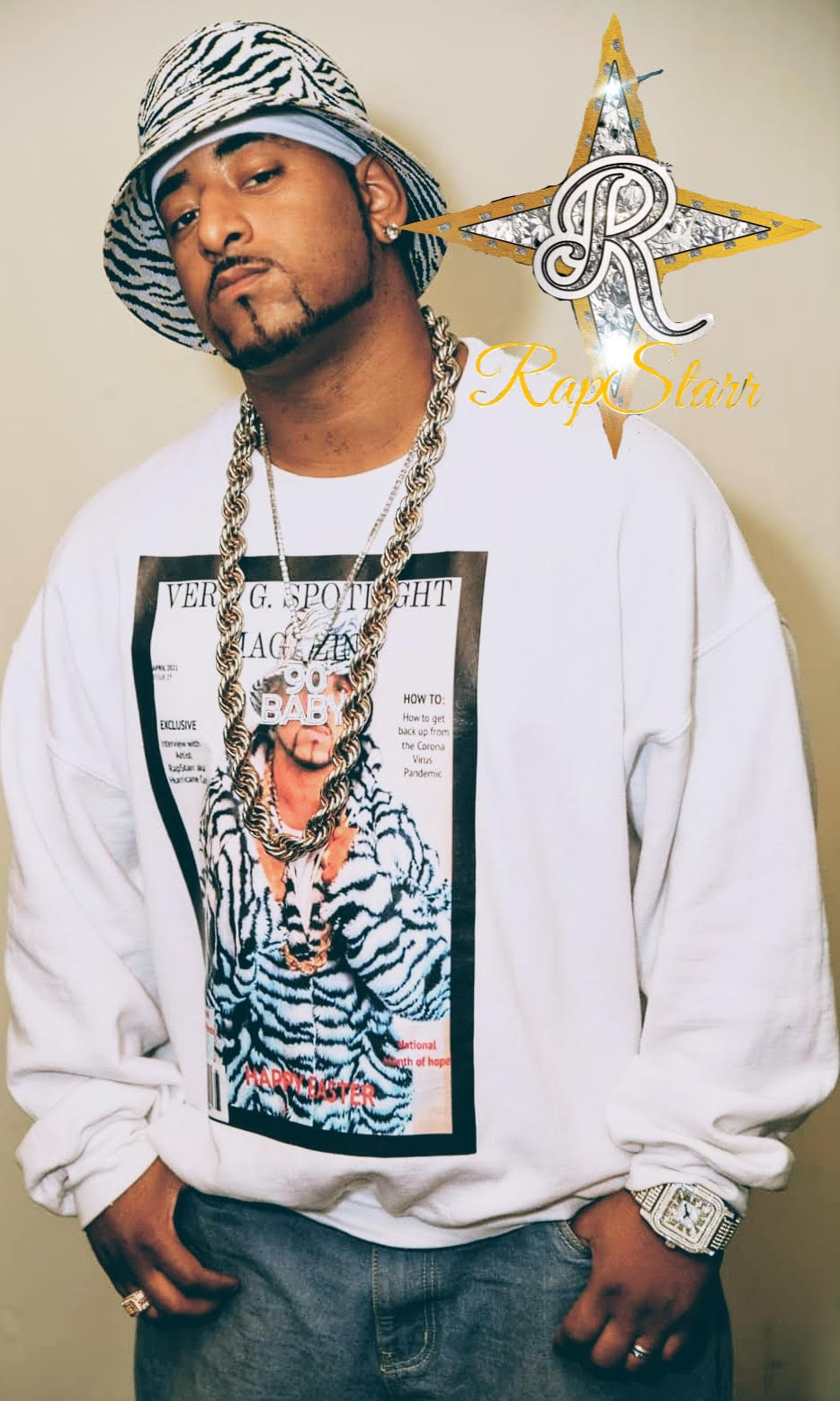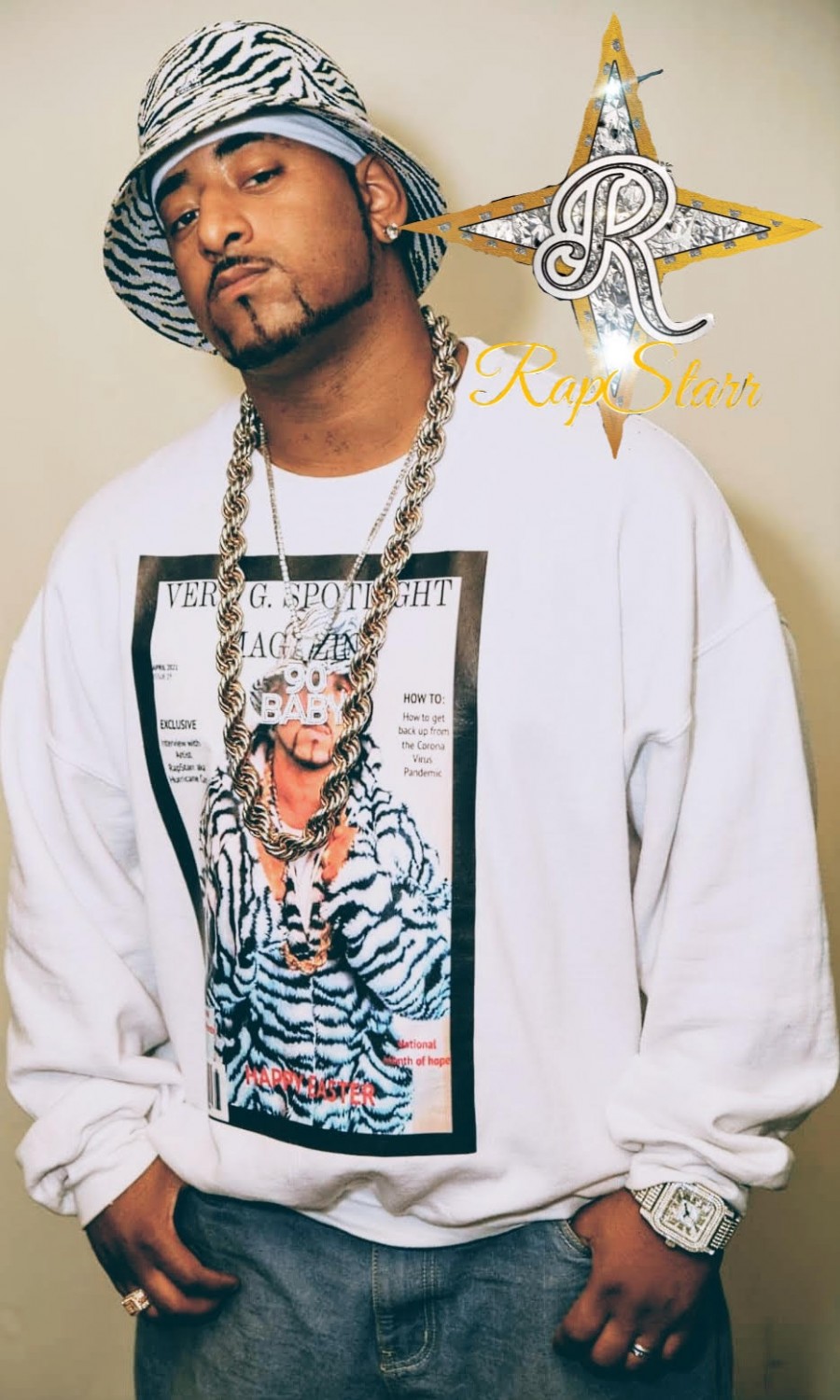 Cameron Hall AKA RapStarr is truly a product of the 90's and early 2000's East Coast music. "My family comes from Florida and Puerto Rico, but mostly Pittsburgh, PA. He recounted memories of riding in his fathers Cadillac on a hot summer day burning his legs on the leather. "My father got me into Hip Hop! He would play 2PAC, Bone, LL, MC Eiht, Biggie, Busta, Nas, and alot of old school music". It would be hard not to come out with musical talent when you grew up surrounded by it! "My step father worked at a talk radio station. I have been around music and media all my life. My mother from the 90's to mid 2000's worked at a Pittsburgh radio station". He learned about music and the business side from radio Dj's like Blakk Steel.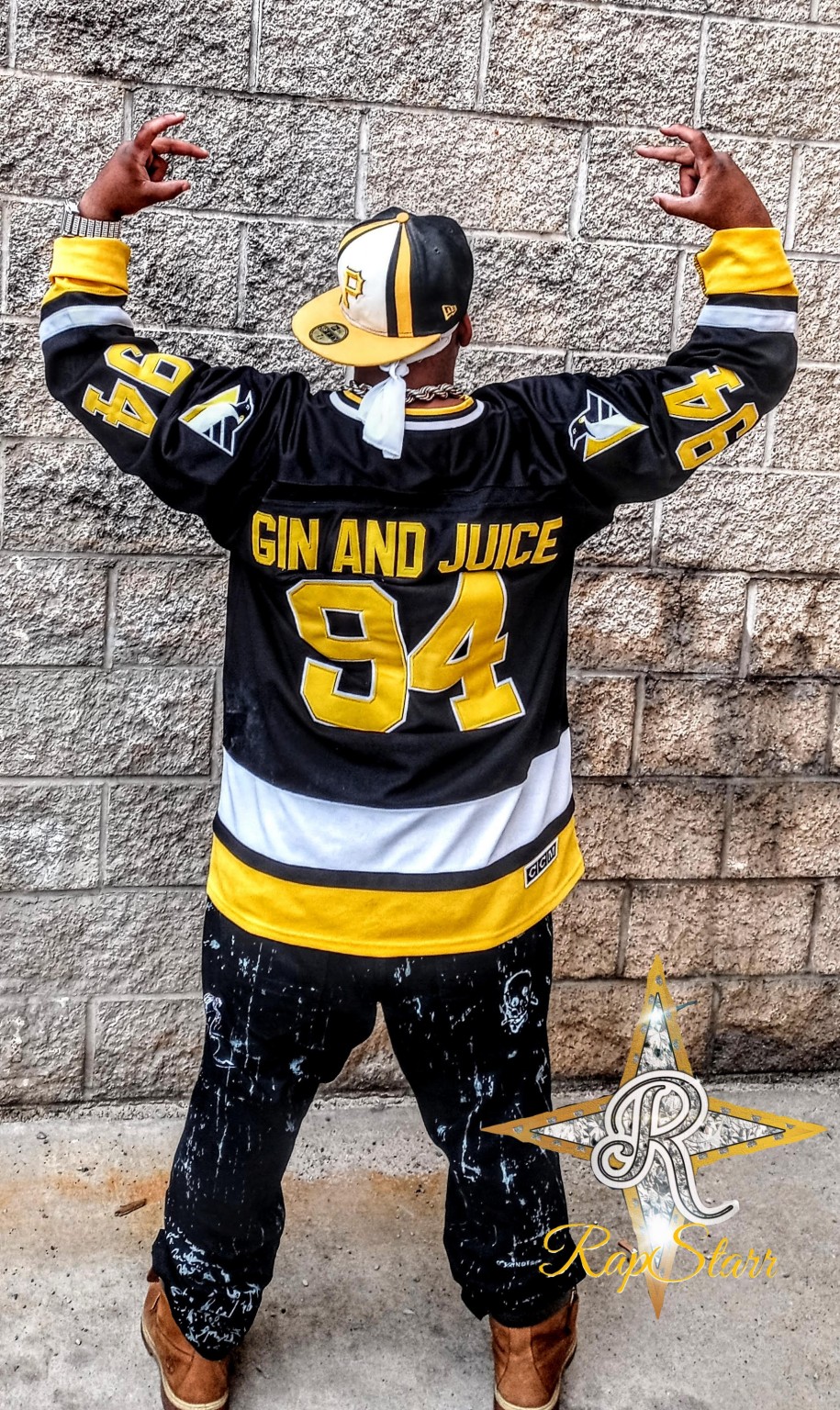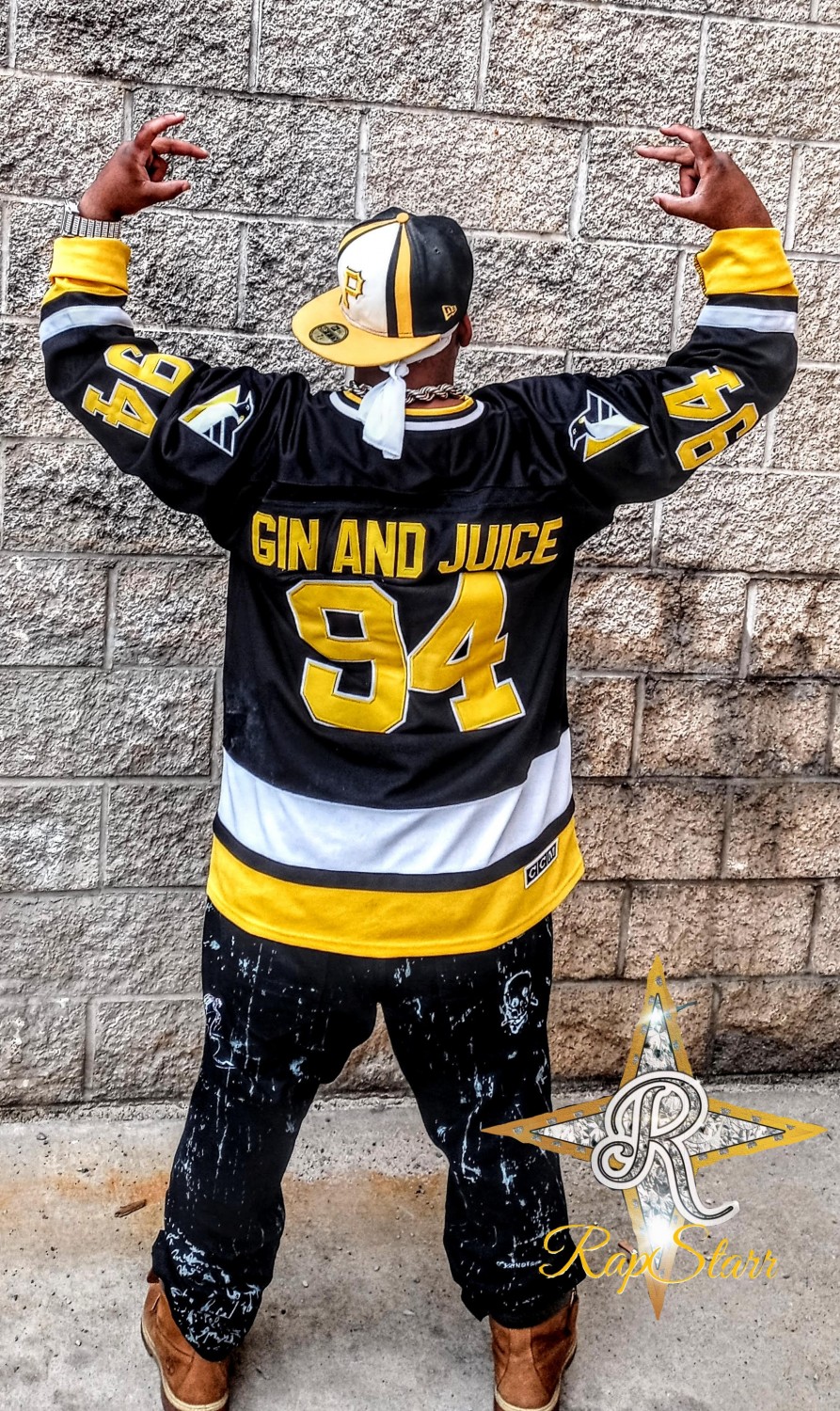 The music didn't stop with RapStarr's parents. "I was around my grandmother and great grandmother a lot growing up. They were always playing music from the 50's and on up to the 80's". Around 9 Cameron started dabbling into rap. "My grandmother went to this senior center and they had a entertainment lounge with a giant TV. I would watch TRL with Carson Daily. That was where I watched Eminem's video "Blue and Yellow Purple Pills". After watching that I knew I wanted to rap"! Eminem quickly became RapStarr's favorite artist. "I grew up in the Shady Aftermath era, G-Unit is the reason why I got serious into rap".
Rapstarr started teaching himself to write rhymes. "Before YouTube I would go to the store and buy CD instrumentals. They had the double disc 50 instrumentals, also G-Unit, Dre, Timberland, Eminem, Biggie, 2PAC, ect. I can remember being 12 years old in the back of the bus listening to "8 Mile Road" writing rhymes. The G-Unit mixtapes were also a big part of my history"! "I like to spit education on a real Hip Hop level. Knowledge is one of the pillars of Hip Hop"! RapStarr spoke on lifting people up. "I want to make a difference by uplifting our black and brown people and the whole Hip Hop community. I want my words to be something to live by. To give people self esteem and enlightenment".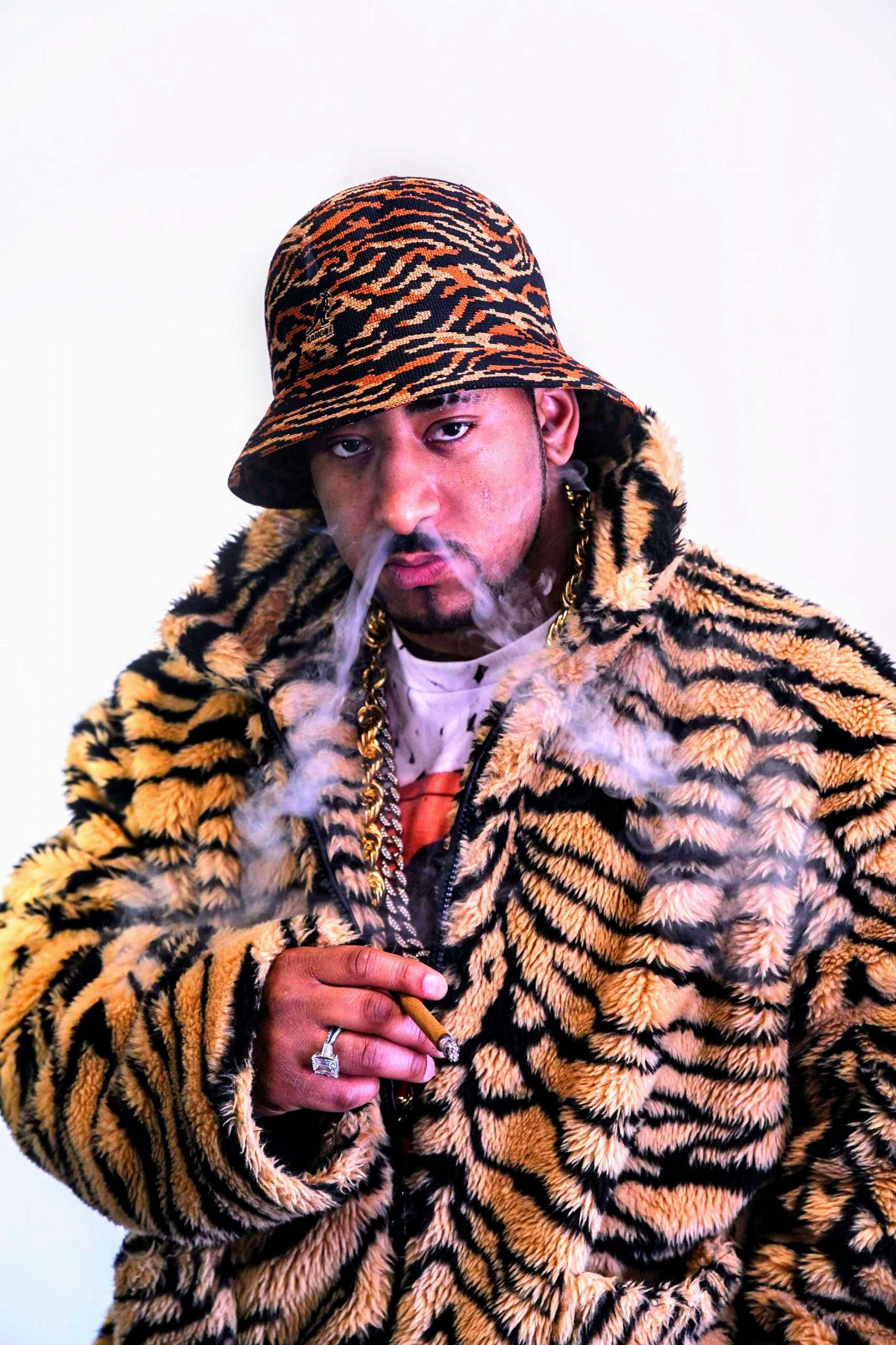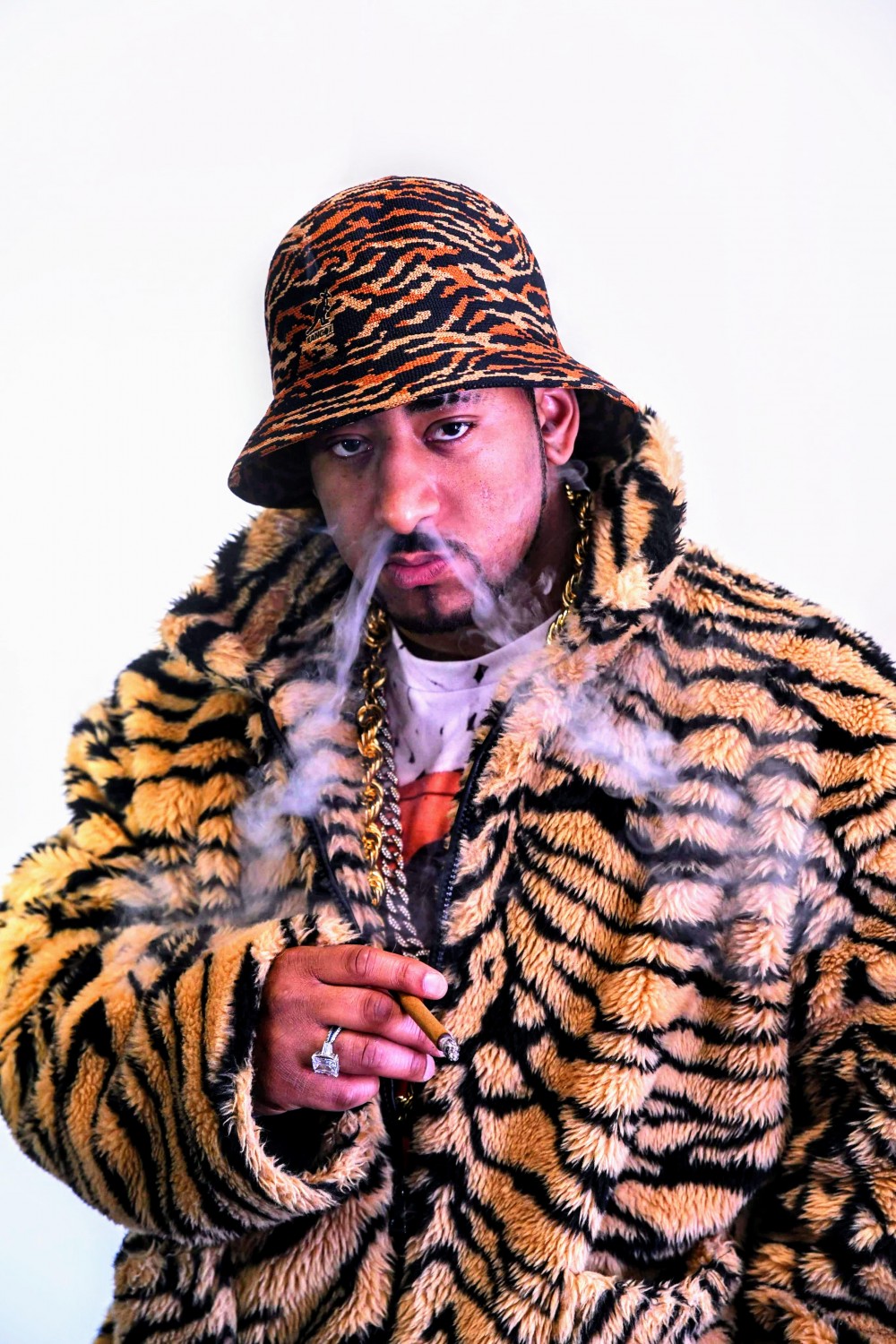 In previous conversations RapStarr and I have discussed fashion and icons in Hip Hop. The one that resonated the most between us was none other than the original Queen Bee, Lil' Kim! "She is another one of my top influences. Not only is she ill on the mic but she's also a legend in the fashion world! Since 96 she has turned heads with her creative vision and sex appeal. That is part of why my style is so unique. I stay wearing my Kangol bucket hats and gold rope chain. My style is 90's early 2000's. No skinny jeans nor dresses for me son"!
When it comes to writing RapStarr feels that it should be something that should come naturally. "I feel like when you get bars in your head no matter where your at or what your doing you just gotta grab a pen and a pad and start writing. I could be with the family or working and boom inspiration hits! A lot of times I wont have a beat on deck". For RapStarr its more about getting out the message that he is trying to convey. "I feel like once you have the hook it pretty much sets the mood for the song. The verse is easy, you just do what you want lyrically". RapStarr's style is more spoken he calls it Hip Hop academia. "I want to teach like KRS One! I am original. I have my own style. I really don't look or sound like any artist that's out there. I stay true to my sound and who I am as a man and an artist"!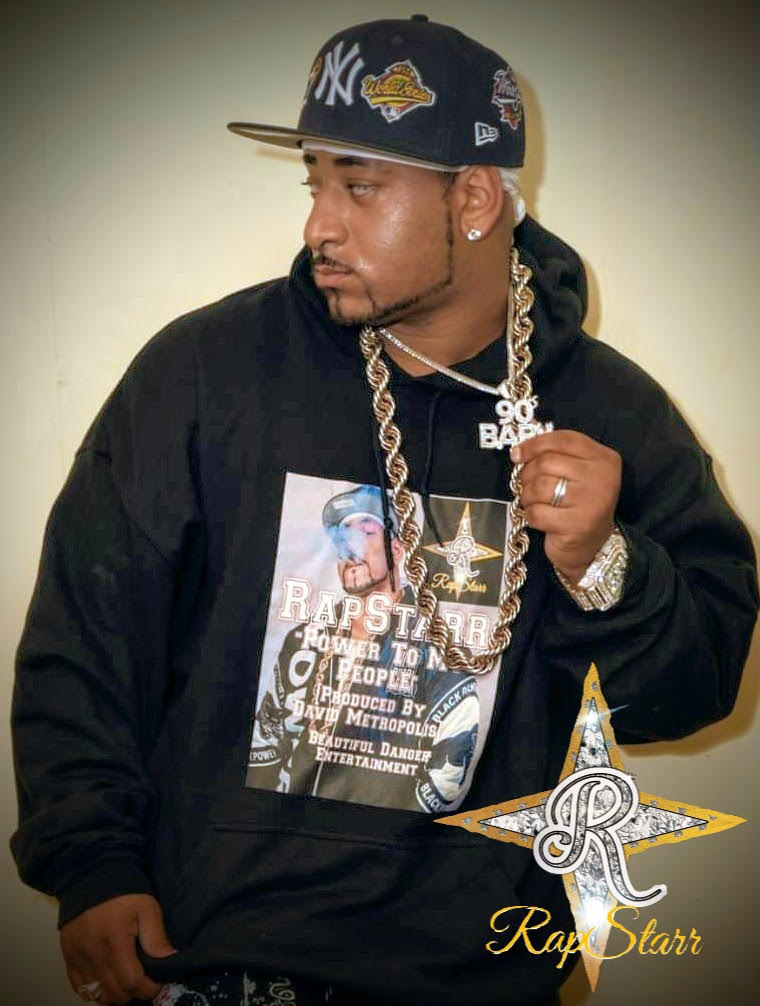 RapStarr has a firm grip on his direction with a positive focus on words of guidance. I would have to admire that in any artist today with a world so fueled by negativity and clout. He spoke of his ultimate being performing at Madison Square Garden or The House of Blues. "Legends go there. Not only for Hip Hop but Iconic artists from different genres have graced that stage". I could no doubt see RapStarr performing "Power To My People" at a grand venue like Madison Square Garden! As far as collaborations RapStarr spoke of artists like Mr. Criminal, Nelly Furtado, and Mahalia. "I love their vibe! Mr. Criminal for that West Coast flavor. Mahalia has a great voice and some definite bangers along with Nelly. I am a fan"!
To Contact RapStarr click the links below!
Cameron Hall (@itsrap2thestarr) • Instagram photos and videos
Article written by Angie Kirsch