A lot has happened in 2020, and this track speaks directly on the USA's divide and conquer tactics being used to keep us fighting each other, instead of together with each other. Divided States of America is a 3- song Ep speaking on the current state of our nation.
Link to Stream: https://distrokid.com/hyperfollow/seeforyourself/divided-states-of-america-2
What made you get into Hip Hop?
I grew up on military bases all over the states and always loved the culture. At first I was a b-boy and used to tag some letters, but I was just ok. It was in the 8th grade that I started to beat box for one of the homies in Ft. Hood, Texas and eventually started rhyming myself. I loved the battles and competition.
What artists inspired you?
Originally it was Busta Rhymes, Pharoahe Monche and Boot Camp Clique.
Where did you grow up/ How did your environment play into your hip-hop?
After moving all over due to my dad being in the Army, we settled in the Inland Empire, CA. The SoCaL underground scene is where I developed my skills.
 Where do you place yourself in the larger world of hip hop?  
I had my 5 minutes of fame as an LA Underground Battle MC. I appeared on HBO's Blaze Battle in 2001 and built some national recognition from that. I've worked hard to remove the stigma of being considered a "battle rapper". I would consider myself a regional artist. I don't make "trendy" music, so I don't see myself blowing up. I just love making what I like and I'm glad some people vibe with it.
What arenas or festivals would you like to perform on?
I LOVE performing. I love playing intimate venues, but would also love to play large festivals as well. I've been blessed to win the Van's Warped Tour Battle of the Bands twice and play the festival multiple times. My most memorable performances were at the Original House of Blues on Sunset Blvd. That was a dream of mine to play there! My band and I killed it that night!
If you could open a show for any artist, who would it be?
I don't care… my dream would be performing in front of a large crowd that knew my music and could sing along.
What's the message you're trying to bring with your songs or album?
My new EP "Divided states of America" is a 3 song EP that speaks to the past present and future. It's a political and social album about some of my feelings, the temperature of our nation, and progress. I'm not trying to preach on the project, I just want to challenge people to think and communicate. We are all in such a hurry to tear each other apart, that we don't listen. If we could communicate better, we might get an idea of how people arrive at their opinions and perspectives. Then we may get some understanding and be open to progress.
Do you play any musical instruments? If so, how do you think it influences your style?
I dabble with everything but I'm not fluent on any instrument. I majored in music business in college and took music classes so I understand some theory. I write, produce (co-produce), record, mix and master my music so I'm always hands on with my team. I may not play but I can speak the language.
What are you working on right now?
Music videos for "Divided States" with my homie, Mike Griffen from Mike-N-Ike Studios. I'm working on another album that will drop sometime in later 2021 that is a full 90's throwbacks.
Do you have any additional information about yourself that you want to let everybody know? Any unique or unusual aspects of your life that you would like to share?
I'm the MC for the world famous Super Cr3w. We are hype about b-boying being in the Olympics this summer. That's so dope. I'm also on staff at my son's High School as an Assistant B-ball Coach. He's a senior PG at Fairmont Prep and we are starting to get some offers. Please keep him in your prayers. Covid has made it very tough for this group of high schoolers.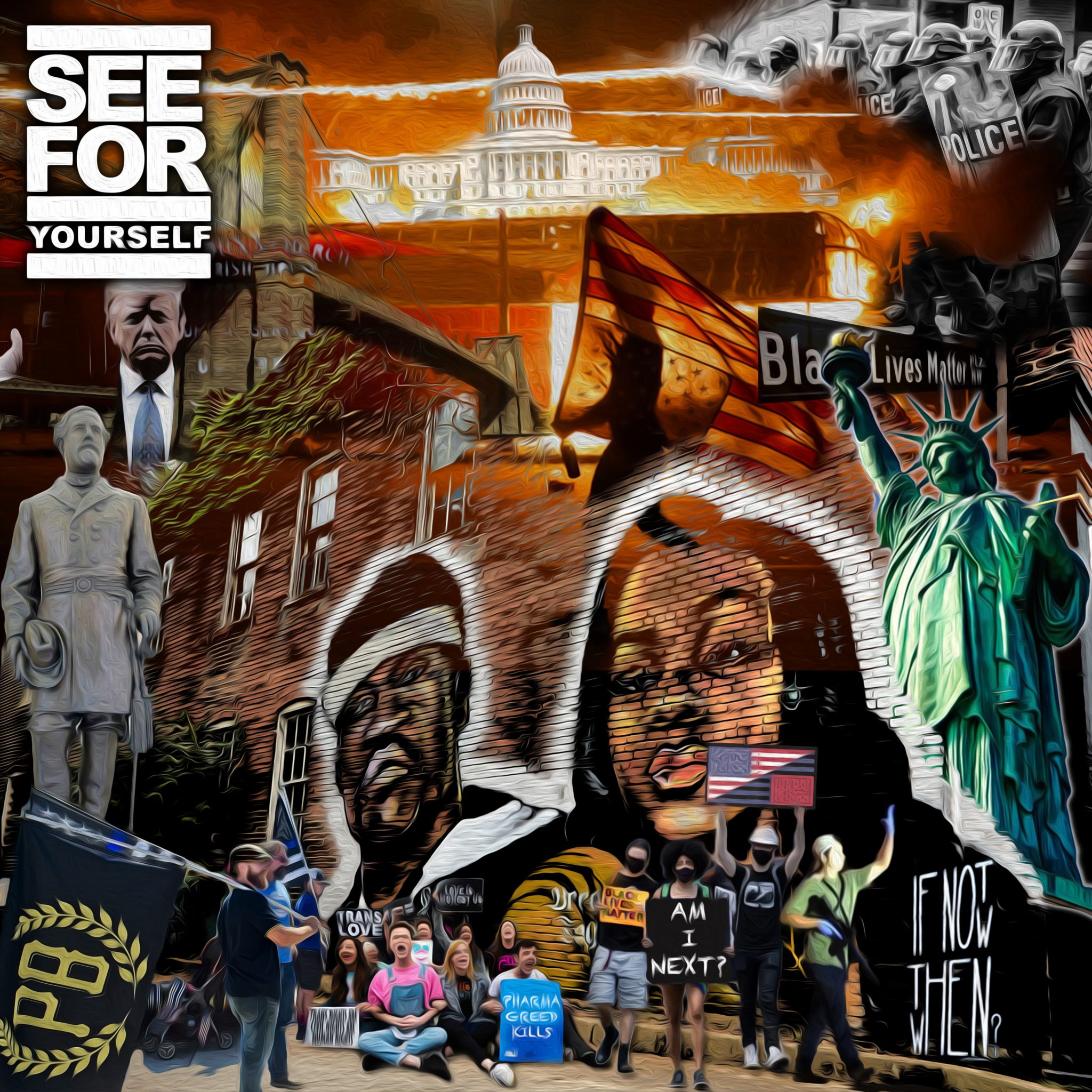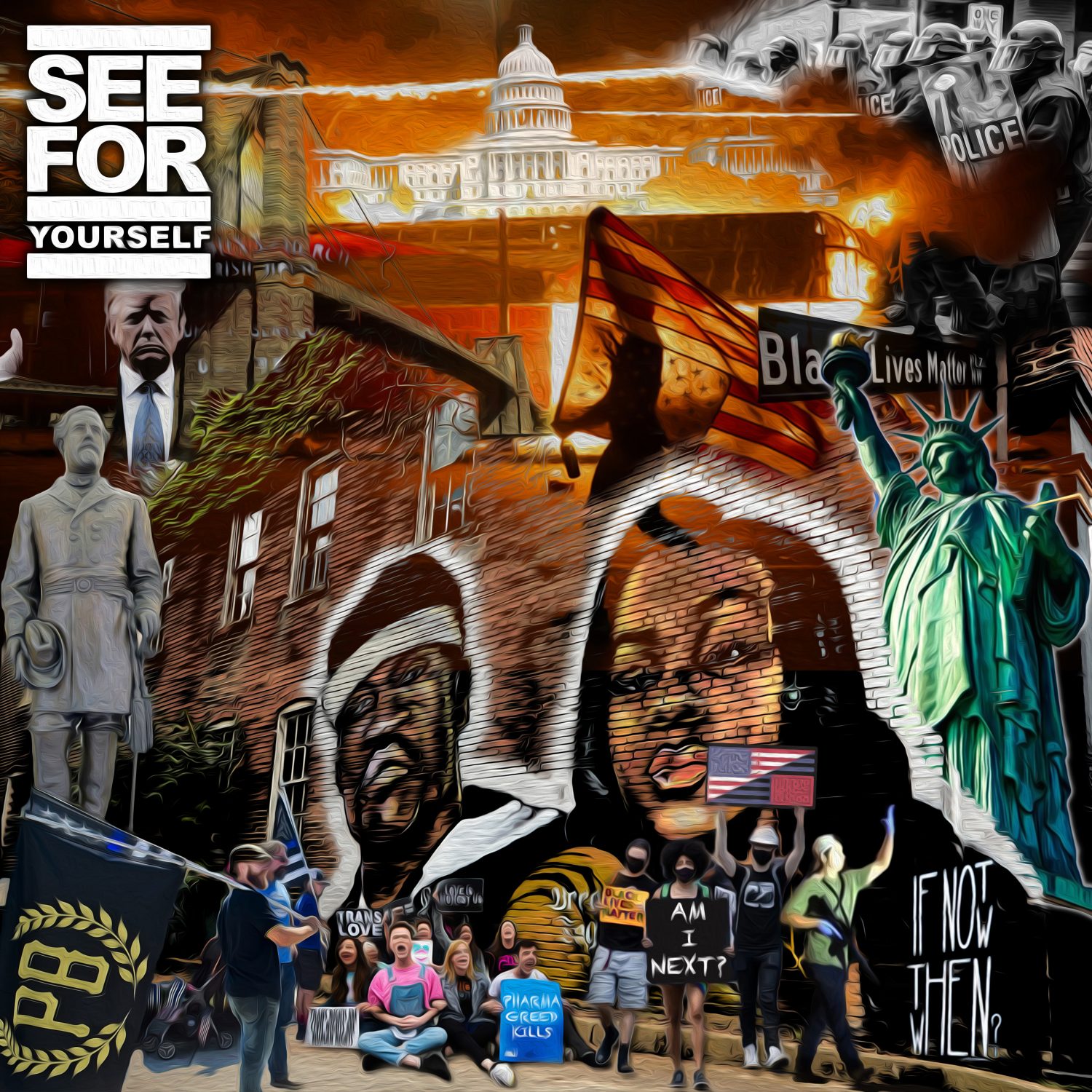 Link to Stream: https://distrokid.com/hyperfollow/seeforyourself/divided-states-of-america-2