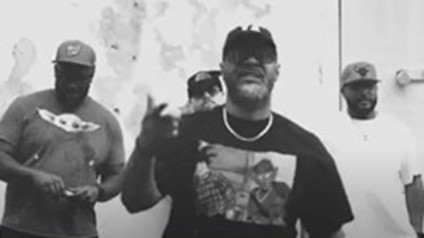 Central Florida emcee/producer TzariZM has returned with new visuals this morning. "Knowwhattimeitis" is a raw dose of gritty and hard-body boom-bap that 80's and 90's fans will head-nod over.
Filmed on location in St. Thomas (the Virgin Islands) underground heads may spot cameos from Tzar's crew including MidaZ The BEAST, Okito, Aahmean, DJ Dolo and Tem.
Watch official video for "Knowwhattimeitis":
This track (also available digitally now) is the first leak from TzariZM's forthcoming LP titled O.T.H.E.R to drop in May. Though he has come to prominence in recent years as a producer for such notable artists as Planet Asia, Wordsworth, Apathy & Celph Titled, Homeboy Sandman, 9th Prince and others, he also has an extensive history in emceeing and battle rapping.
O.T.H.E.R will be his first project spitting in close to a decade and will also feature production from Nottz, Little Vic and IMAKEMADBEATS (the latter also being Tzar's brother).
More Info: https://www.instagram.com/tzarizm
Jerry Graham Publicity
Email: [email protected]
Phone: (845) 659-5918
Twitter:https://twitter.com/JerryGPublicity
Instagram:https://www.instagram.com/jerrygrahampublicity/

Facebook:https://www.facebook.com/jerry.graham.501