The hip hop industry is developing so fast, every year there are new rappers coming up, new DJs, and new beatmakers. Hip-hop is also officially the most consumed genre of music in the United States. This might not be surprising to music fans out there, but now there is compelling data to back that up and with this huge consummation, it comes to a lot of opportunities especially for people who have skills in music-making.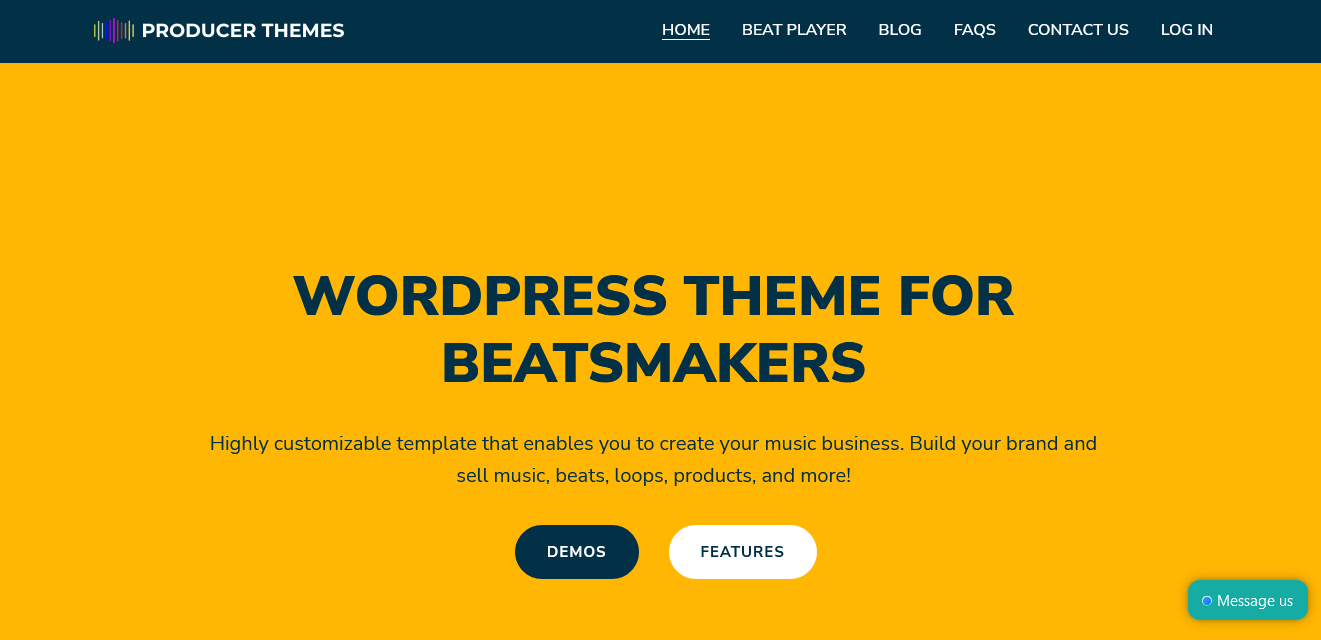 Skilled beatmakers could build a profitable business by either working directly with clients or building their platform to sell their work and to stay in touch with the rap community.
It has been evaluated that the online beats industry creates an average of $30 million in sales annually. Selling your beats online is one of the most precise and profitable ways to make money as a music producer.
The most effective way to have a platform or website to sell your beats is to buy a complete site, a website that's already built for selling beats, but this will cost you a lot of money, while you can create your own website in minutes.
Producer Themes is the most known website that provides this kind of service. Producer Themes provides a WordPress theme for beatmakers. They provide a highly customizable template that enables you to create your music business. Build your brand and sell music, beats, loops, products, and more!
All you need to have is a domain and hosting and Producer Theme's template to start the competition with other beatmakers in this million-dollar industry. Since this theme is based on WordPress, you need to have the latest version of WordPress installed on your server. 
Payment methods.
PayPal is the default payment method. But you can add additional payment options using the Easy Digital Downloads.
theme support Stripe and other major credit card payments
The theme support Stripe and other major credit card payments. But those are paid features on EDD. More details
Theme Customization and Support
Every segment of the theme is customizable from the backend which means you can easily change the colors, photos, fonts, font size, texts, and spacing. You can even rearrange the sections' order and enable/disable each section of the homepage from the backend.
All the support related to the theme as shown in the demo comes with the purchase.