Critically acclaimed indie Hip Hop artist Jus P premiers his new album titled 'Black Canvas.' The Long Island-based thoroughbred enlisted an array of heavyweight emcees and producers for the 15-track project. Jus P embodies the epitome of gritty NY Hip Hop weaved with intricate, vivid wordplay that paints a canvas filled with colorful lyrical gems and jewels. He touches on history along with his past and present. The deliverance throughout the album is gripping and resonates long after the album ends.
'Black Canvas' on Apple Music – https://music.apple.com/us/album/black-canvas/1666423019
In the interview below, Jus P discusses the creation of the album, what separates him from other artists, what's coming up next, and more.
MJ: Before we dive right into the release of your brand-new album, let everyone know who Jus-P is.
Jus P: I'm Jus P also known as the Black Menace. I'm a Queen's representative by way of Long Island, adding to true Hip Hop culture.
MJ: Your new album 'Black Canvas' features a diverse group of producers and artists. Tell us about the thought process of choosing this selection of producers as well as the guest features on the album.
Jus P: The album is a collection of songs that each have their own unique origin story. Whether those records were supposed to be used for different projects and didn't happen or just me working on my own, there is a unique origin story to show me the artist and producer came together on any song on the album. I took those different records and blended them into a cohesive artistic body of work like a painter on a canvas.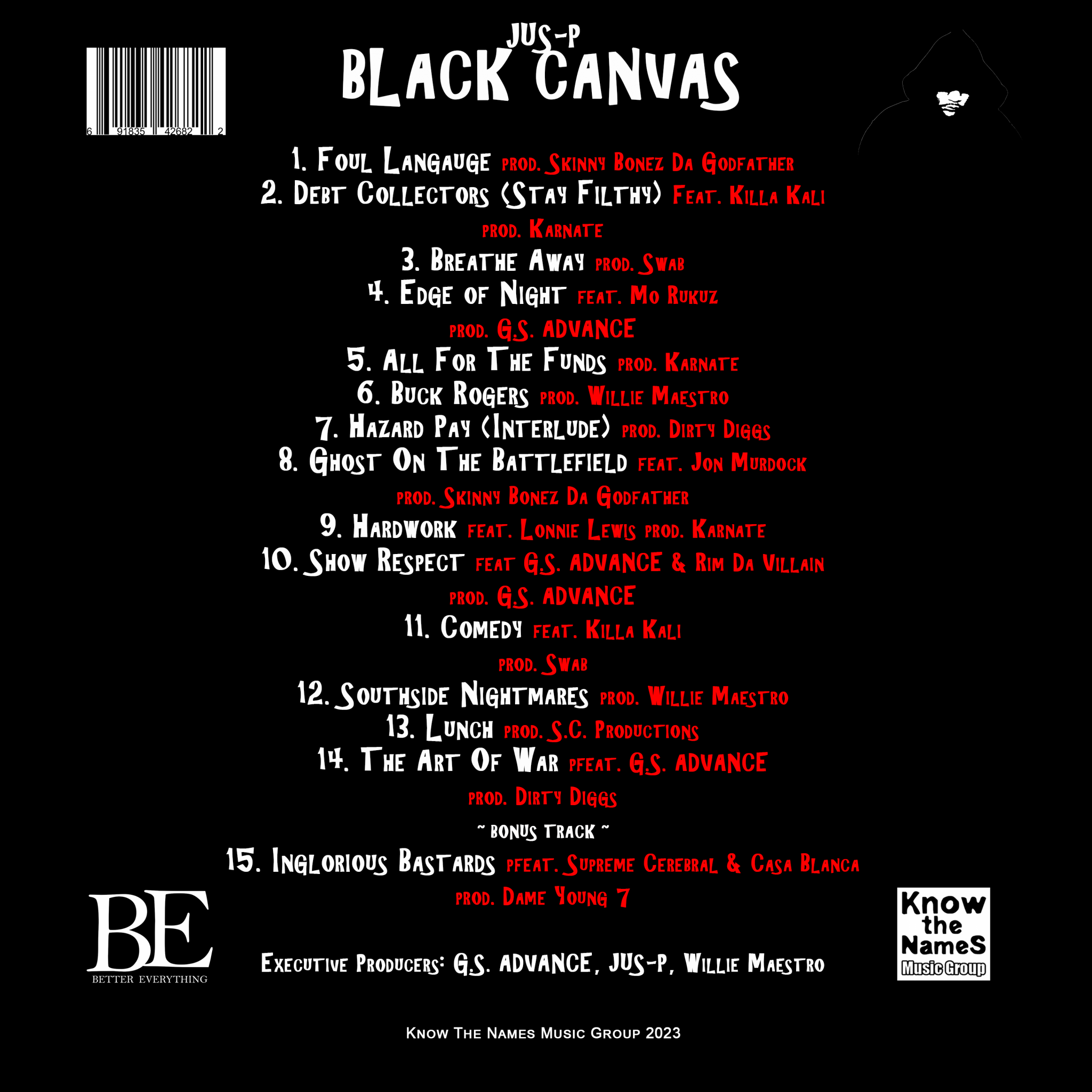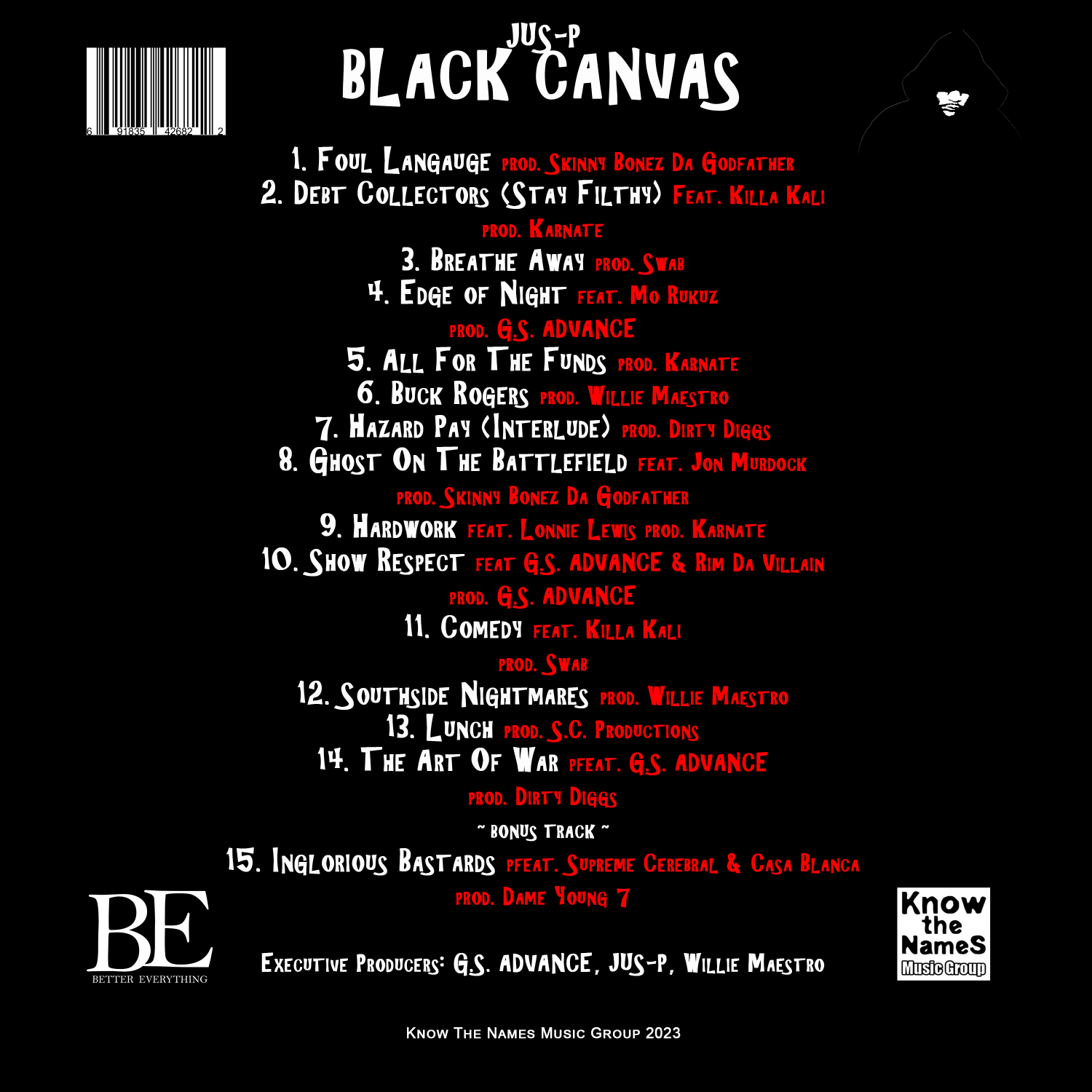 MJ: The album hits heavy with an east coast, gritty vibe. Each track out of the 15 conveys distinct, real-life messages. One of my top favorites is "Inglorious Bastards." It exudes a gripping lyrical performance. Talk a bit about that record.
Jus P: "Inglorious Bastards" was a record that was out before I got a hold of it. I met the producer through Killa Kali from Gold Chain Military. We decided to remix it adding my verse. My verse is about how my real-life experiences separate me from artists who exaggerate theirs.
MJ: "The Art of War" is another hair-raising track just from the intro alone, you can feel the emotiveness from each syllable. Share a bit about "The Art of War."
Jus P: "The Art of War" was produced by Dirty Diggs and was originally for a full-length Jus P / Killa Kali project years back. Due to scheduling conflicts, we couldn't complete it. I kept my original verse and got with GS ADVANCE who added a raw powerful verse as well as the hook. 
MJ: What can audiences and fans expect from this album? What is it that you want audiences and listeners to take away from the lyrical experience?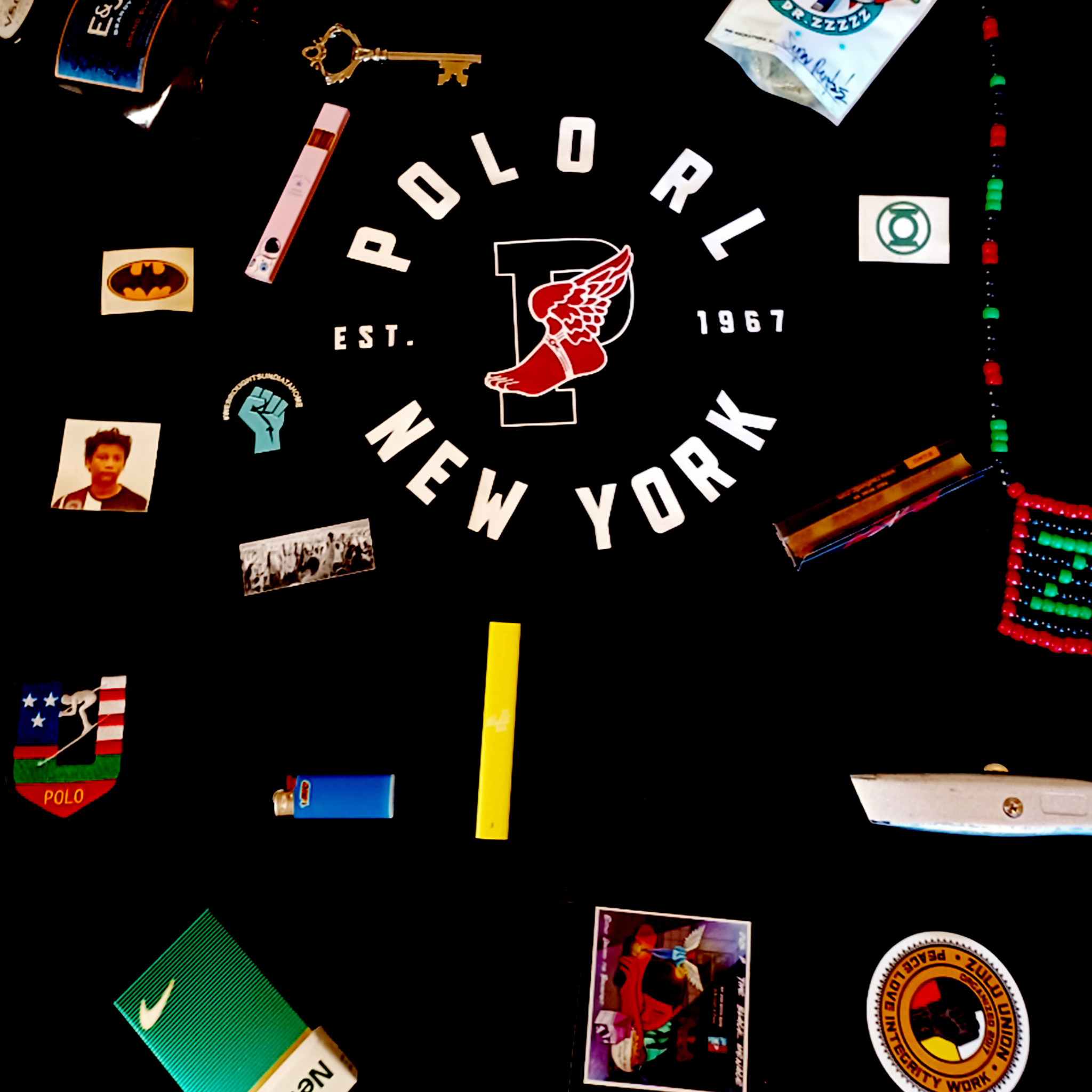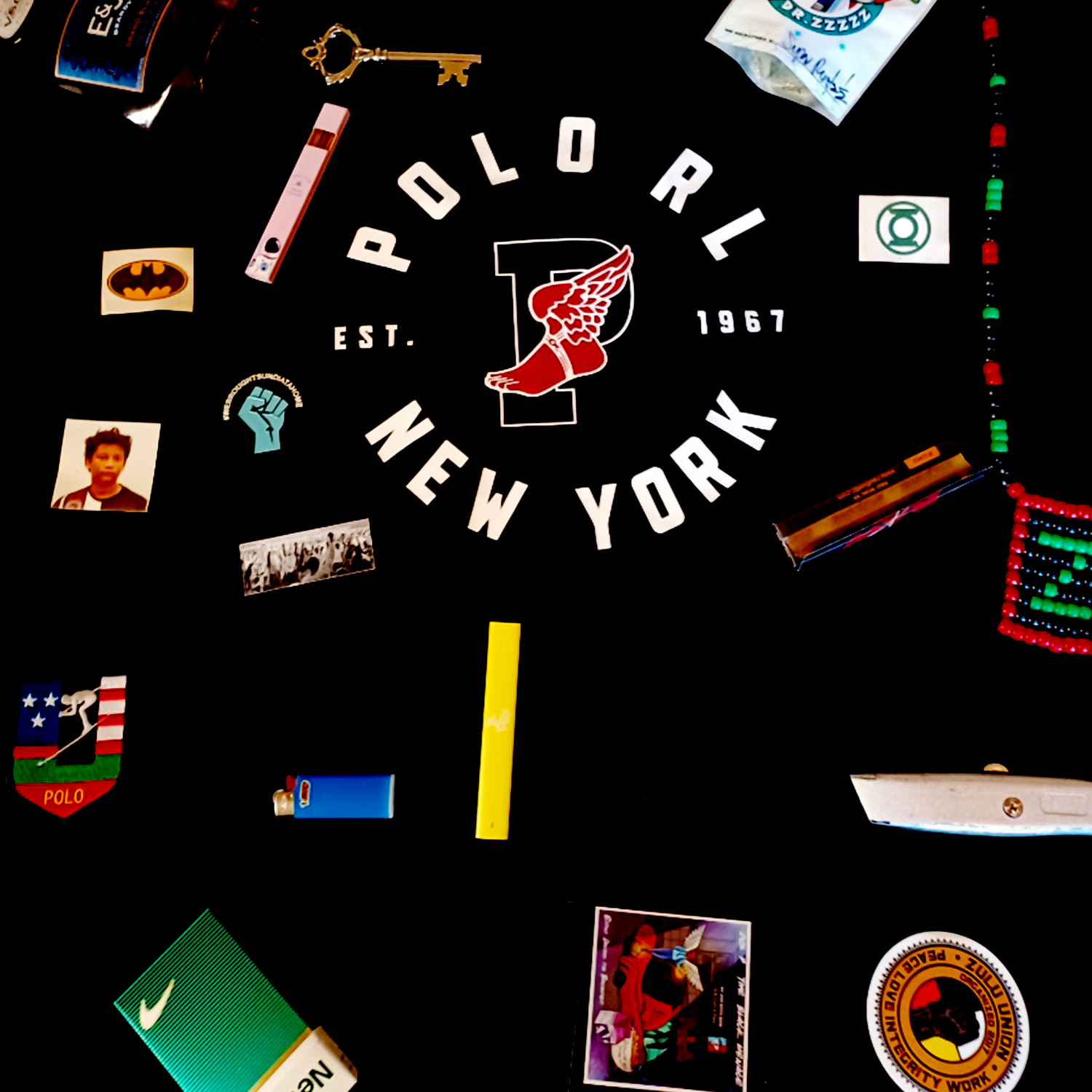 Jus P: Fans can expect a gritty and amazing piece of art with the work of many different artists and collaborators. I want the audience to take away the advice and jewels that are in the lyrics as well as the skill and the art of the wordplay.
MJ: You have a signature style, flow, energy, and incomparable deliverance. What separates you from other artists? What is it about Hip Hop that keeps you striving for more?
Jus P: I'm a very creative person who also lives a distinct and interesting life. Many different life experiences I've been through or encountered are put into music. What motivates me is being able to add to Hip Hop culture and its legacy…contributing my part to history.
MJ: It's fair to say 'Black Canvas' is an album you can listen to in 2023 and play again in 10 years and still feel as if it was the first time your ears experienced it. What's your ingredient or secret weapon to creating timeless music that both the older generation and the new generation can embrace?
Jus P: The secret ingredients for me are honesty and creativity…creatively and honestly telling my truth.
MJ: Take this time to let fans know of any upcoming shows, events, or upcoming music or projects they can expect from 2023.
Jus P: Next up is the Body Bag Ben produced EP 'Fortune Favors The Bold.'
MJ: Is there anything else you want to share with the world about 'Black Canvas' the album?
Jus P: Be sure to check out 'Black Canvas' the album, out now on all streaming platforms. It's a grimy piece of HipHop art and culture. Shouts to all collaborators, and peace to all my fans and family worldwide.
Watch the official video for "Show Respect" from the 'Black Canvas' album featuring G.S. Advance & RIM
Connect with Jus P @jusp100 on Instagram