Dogface Records along with the next girl group to takeover, J3X premieres the official video to their charting hit single "Outside" featuring ATL's own LightSkinKeisha (Power Book II). Currently charting at #56 on the Top 200 Global Chart and #5 on the Top 150 Independent Chart, "Outside" can be heard banging through clubs and on repeat on major FM radio stations worldwide.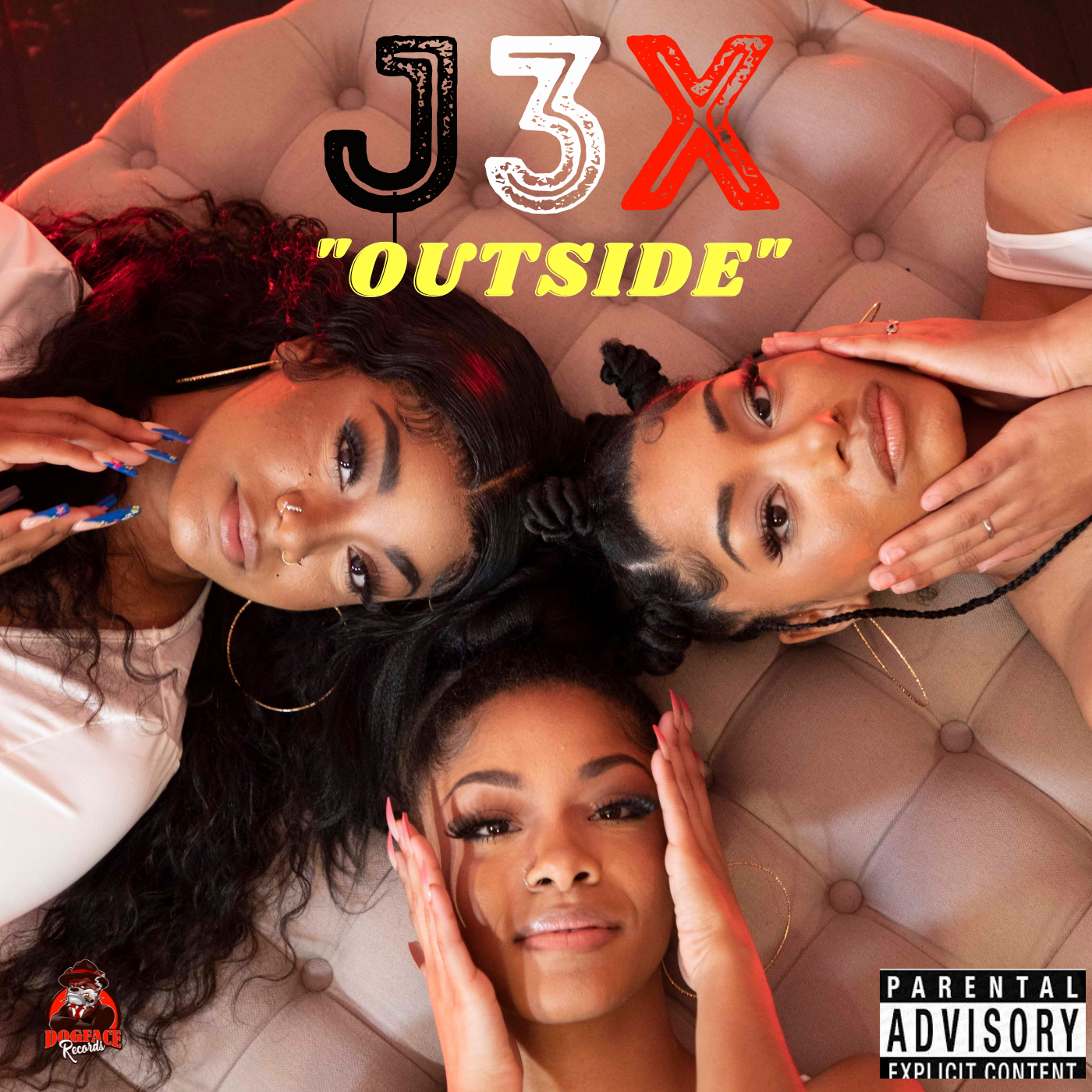 If the core of R&B shakes your soul and stimulates all five senses, this video is for you. Sisters Jean Blanca, Jodie Jay, and Junie hail from Virginia and are buzzing through headlines as the next TLC or SWV. Minutes upon pressing play, the comparison seems more than fair and backed by several industry elites.
J3X has a clear-cut message to be heard and three things come to mind throughout the video: boss, bold, and dominant. The sisters' hearts are not to be played with, in fact, they only have time to make boss moves and become the next R&B phenom. They won't allow being treated in any old manner…their mama taught them better than that.
You know the mantra; you want and desire what you can't have. J3x is not phased by sorry sagas and continues to decline calls. They're headed outside just in time for a summer, industry conquest.
The smooth, yet daring vocals flow over the perfect blend of classic and innovative R&B melodies, which accentuate J3X's paramount message and deliverance. Head outside to cookouts, b-ball courts, beaches, or poolside, and move along to this infectious vibe.
Connect with J3X on Instagram @j3xofficial and J3X on Facebook