Chicago-based duo A.M. Early Morning & Nightwalker share the cinematic two-part visuals for a pair of their latest tracks, "Holy Matrimony" and "Bape Sweats, Supreme J's."
The video is directed by the creative team at Rise Above & Prosper (R.A.P) Productions, which is also based out of the Chi. They utilized a found footage-esque presentation to the visuals, almost like you found a hidden gem on an old VHS tape that was gathering dust in your garage. It all suits the two tracks perfectly, too, and complements both A.M.'s gritty, raspy vocals and Nightwalker's raw production.
The particularly dope part about this video is how the R.A.P crew captured the transition from the first track to the next. With "Holy Matrimony," it feels like you're watching a scene from a crime thriller before they flip the tape over to the more celebratory and upbeat "Bape Sweats, Supreme J's."
Peep the visuals and head over to your preferred DSP to support "Bape Sweats, Supreme J's" which is available now for stream and instant-grat off the Bandcamp and iTunes' pre-order for L.N.E.M. III which is due out Sept 16 through their Late Night Music imprint. The seven track EP includes appearances by Eto, King Magnetic, PozLyrix, Otis Ghost and Little Vic and will be also be available on vinyl in limited quantities. 
Smart URL: https://smarturl.it/LNEMIII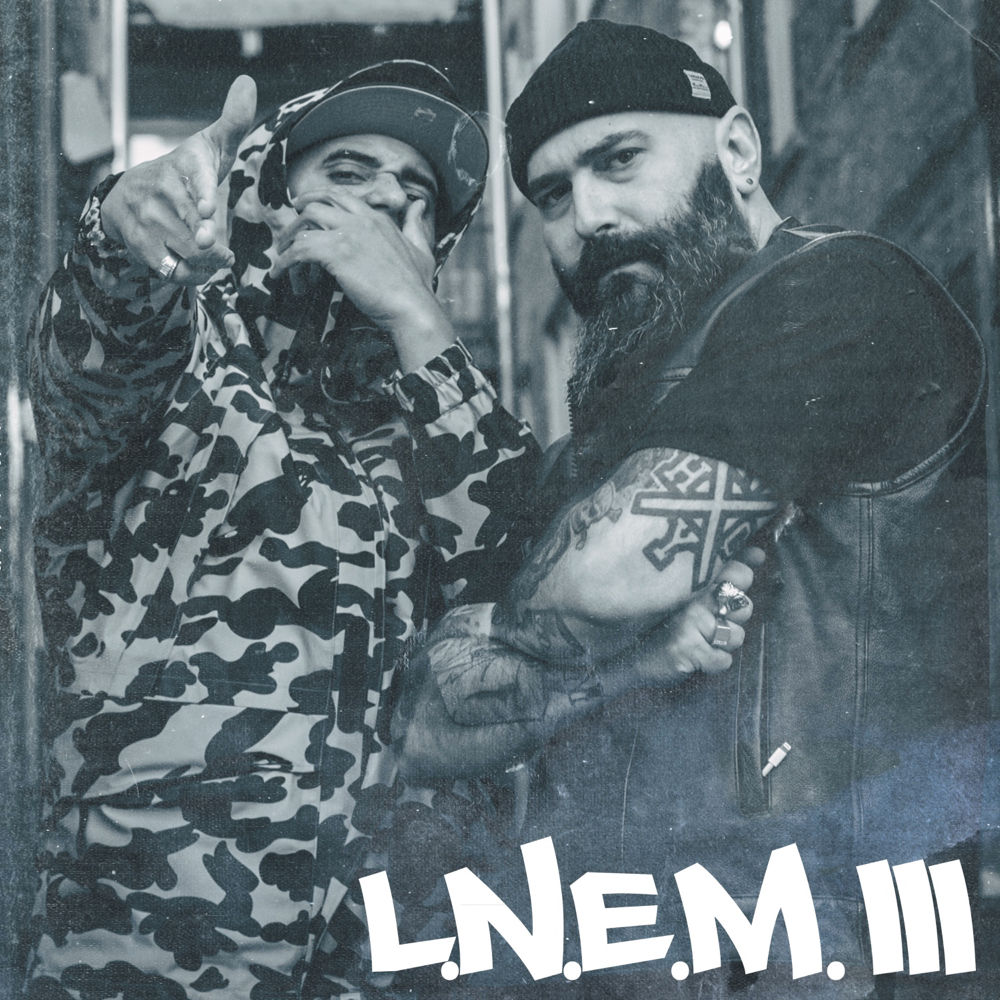 Tracklist:
01. Late Night Early Morning 3 (feat. Eto)
02. Herb Abrams Sniff (feat. PozLyrix)
03. La Historia De Mi Primo (feat. Otis Ghost)
04. Holy Matrimony
05. Dusk TIl Dawn (feat. King Magnetic)
06. Bape Sweats, Supreme J's
07. Jacob's Ladder (feat. Little Vic)
A.M. Early Morning:
• Instagram: https://www.instagram.com/amearlymorning
• Twitter: https://twitter.com/AMEarlyMorning
• Spotify: https://open.spotify.com/artist/40u9CIWsbTDJlgxB2Ji8y9
• Bandcamp: https://amearlymorning.bandcamp.com
Nightwalker:
• Instagram: https://www.instagram.com/nightwalkeramericanasshole
• Twitter: https://twitter.com/NightwalkerACL
• Spotify: https://open.spotify.com/artist/5MGbnJ3jR6i8GhYeDHzEsF• Bandcamp: https://nightwalkerhiphop.bandcamp.com