Over 2 decades ago street tapes and mixtapes ran local Hip Hop scenes and for NJ/NY 'The Art of Emceeing' was no exception. The street tape was released by Ahsan The Golden Child and Righteous M.O.B. Entertainment who both shared a vision to expose new Hip Hop talent to the masses. The 35-track did just that and has been re-mastered, available exclusively on Audiomack.
"Whether it was listening to Magic and Marley on WHBI prior to WBLS, Music Factory Record Store in Manhattan, Red Alert on Kiss, or copies of street tapes my ear was always to the ground. . I loved sharing what I found I would come to school and was like, yo there's this new kid Milk D flowing over this ill version of Impeach the President."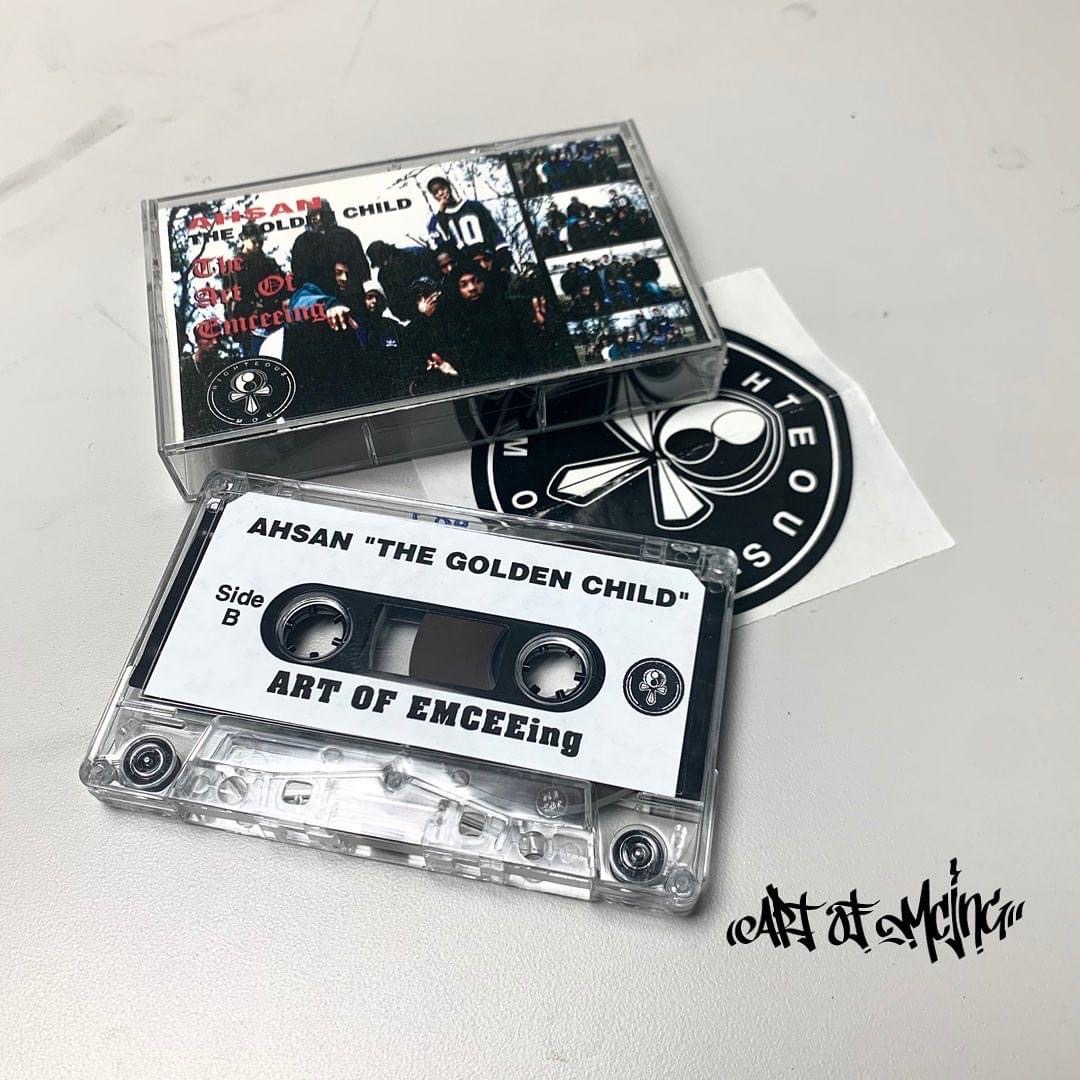 The Art of Emceeing was distributed with the assistance of Echo Unlimited throughout Hip Hop shops, skate shops, record and clothing stores, events, and street teams worldwide. Legendary DJ Red Alert comes in strong with the intro to set the tone for an epic dose of earmilk. The street tape featured Black Lotus (Miz, Dreadman aka Sunny Arson, Drastic), Blackmel aka Supastion, Broken Home (Uncle Ed the Pervert and Manson), High Noon (Jahbatton aka Rootz & Kedar), Ill Represnters (Space and Digital aka Mr. Blogz), Knowledge, Marzuwg, Nemesis (Eloh Kush, Onom, Big Ciph), Scienz of Life (Lil Sci, ID 4 Winds, Inspector Willabee), The Fam (Kwa aka Glorious and Ja the Gift of Angelz Inc.), The Sorseris, and Warbucks (Shakim Khadifi, Cahoon, Dontego)…Here we are 25 years later with the digitally remastered project by Ahsan The Golden Child and Righteous M.O.B. Entertainment.
The Art of Emceeing is brewing with over an hour of authentic boom-bap and classic NY/NJ Hip Hop vibes. Immediately after pressing play Hip Hop fans will feel a refreshing sense of nostalgia as they transcend to an era when the culture and elements thrived and people united to jam out. Stream Art of Emceeing above and connect with Ahsan The Golden Child below. Be sure to order your Art of Emceeing official tee-shirt!
Ahsan The Golden Child
Instagram – @ahsanthegoldenchild
Twitter – @ahsanthegolden
Facebook Fan Page – @ahsanthegolden
Art of MCing (In 2011 The Golden Child changed the name when he created Art of MCing monthly showcase)
Instagram – @artormcing