he Seattle/Portland trio, Boom Bap Project celebrate the release of their comeback album, Return Flight, with a sharp new video for standout single "Ink Drips," which boasts production from Vitamin D, with additional instrumentation supplied by Rachel Panni and Alison Balano. Together, this all amounts to the signature style that the Boom Pap Project is known for.
The video, directed by the crew at Morning Star Creative, follows the Boom Bap Project as they put in some hours at the WildCraft CiderWorks Brewery in Eugene, OR. Showing the cider making process as the group's two emcees, Karim (a/k/a Nightclubber Lang) and Destro, spit lyrically rich verses about stress, pain and growth. The blue collar visuals not only serve as a metaphor for the grueling labor of chasing your dreams, but also gives a glimpse to the craftsmanship that WildCraft takes in creating their ciders.
Karim explains that WildCraft has always shown love to West Coast hip-hop acts like BBP, which eventually led to a collaboration between the two parties. As you'll see in the video, there is in fact, an Ink Drips Boom Bap Project/WildCraft Cider collaboration beverage. It is a bourbon barrel-aged, single-varietal Kingston Black cider fermented in bottle using a freeze pressed blueberry tirage. The Ink Drips cider is the first presented by the cellar using methode traditionale.
"'Ink Drips' as a track is a glimpse into the reasons why we stopped making music more than a decade ago," Karim says. "But this collaboration is also a celebration of our return—and the cider itself is some king shit."
Check out the Ink Drips visuals on YouTube and head over to support the track through your preferred digital retailer or streaming platform. Return Flight is available now for pre-order and hits DSPs on August 13. It will also be available for purchase on vinyl and CD via Fat Beats. The cider is available for sale on the Wildcraft site and Boom Bap Project shows, and it will be in-stores up and down the West Coast come August.
Smart URL: https://smarturl.it/returnflight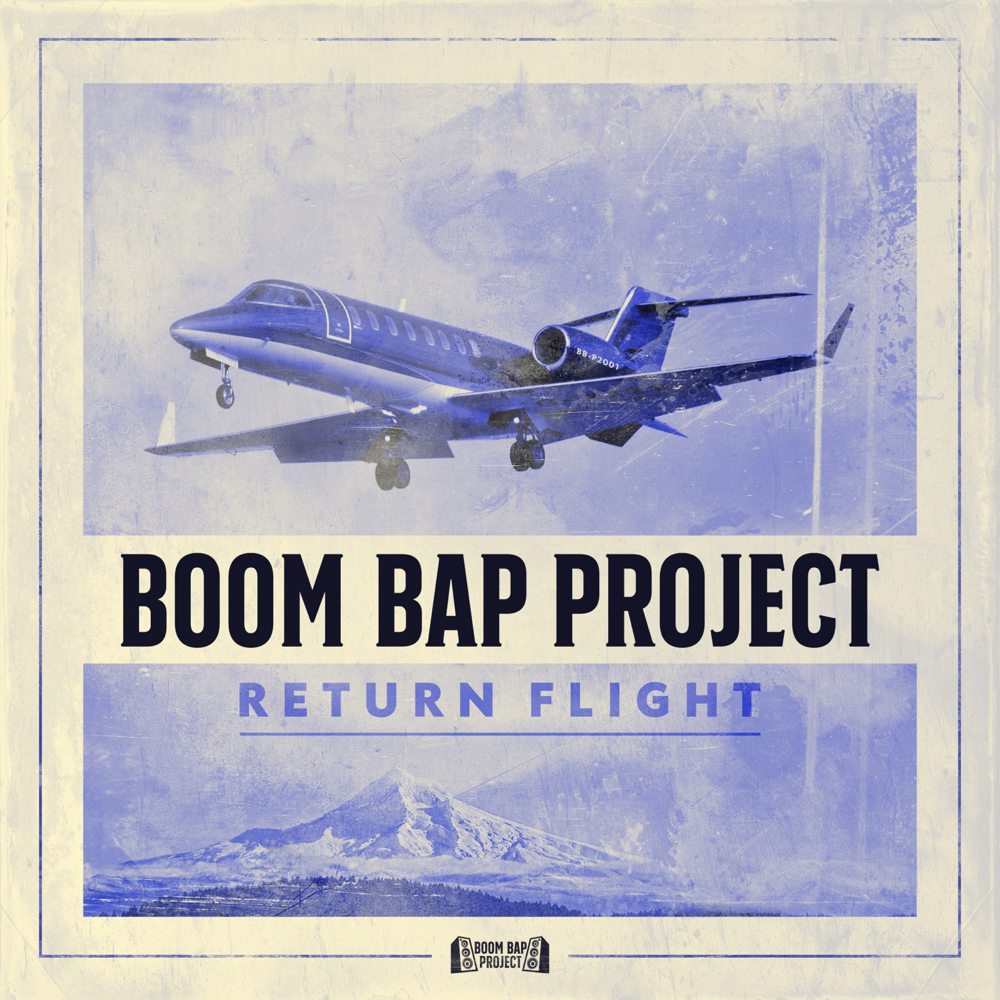 Tracklist:
01. Been So Long (prod. by Trox)
02. Don't Follow Me Down (feat. Wordsworth & Rachel Panni) [prod. by Craig Rip]
03. Deion Sanders (prod. by Vitamin D)
04. Rain or Shine (prod. by Trox)
05. Hagler vs Hearns (prod. by Trox)
06. Achilles (prod. by Trox)
07. The Inkdrips (feat. Rachel Panni & Alison Balano) [prod. by Vitamin D]
Boom Bap Project Online:
• Instagram: https://www.instagram.com/the_boombapproject
• Twitter: https://twitter.com/boombapproject1
• Bandcamp: https://boombapproject.bandcamp.com
• Spotify: https://open.spotify.com/artist/5W6MHprZbpXytXNXzhIqnk