Established and respected Hip Hop artist Enjetic announces the release of his new album titled 'Regenerated.' The 10-track solo project is available now on all streaming platforms. The NY-based artist references Papoose, Slick Rick, and Charles Hamilton as prominent influences. With that being said, this album will come at no disappointment. Enjetic invites listeners and fans into his personal realm impacted by societal issues, relationships, and more. The album is driven by Enjetic's raw emotion and classic NY melodies along with blends of R&B as well as Pop. Check out the exclusive interview with Enjetic below as he dives in about 'Regenerated', working alongside Hip Hop pioneers, current endeavors, what the future holds, and more.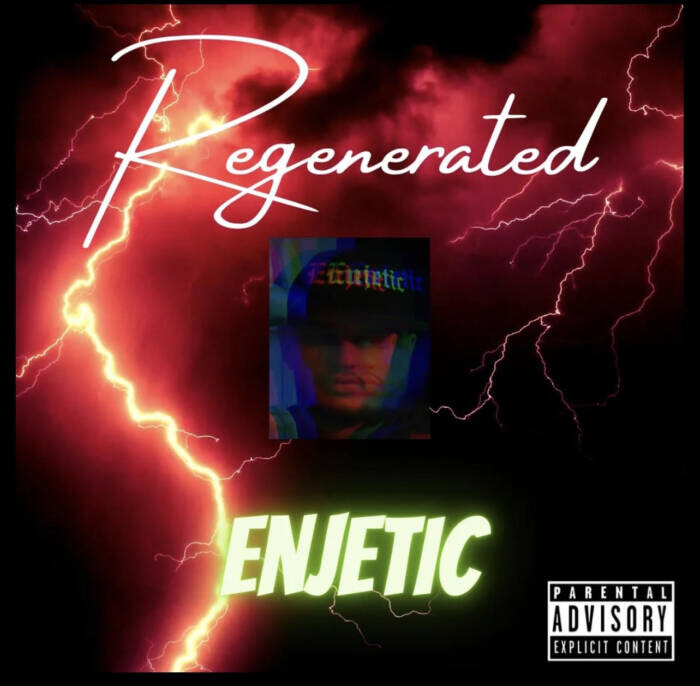 MJ: First and foremost, thank you for taking the time out of your schedule to chop it up with us here at BoomBap Nation. Before we dive right into the new album, I want folks to learn, appreciate, and embrace a bit of your backstory. Your love for music and Hip Hop began at an early age watching your father, a pioneer in Hip Hop, work alongside classic artists such as the late Biz Markie, Dana Dane, EPMD, and Big Pun just to name a few. Talk about the experience and how it opened up a gateway for you. 
Enjetic:  I was around music all my life because my father had a studio in our home, he was a mix and mastering engineer. Watching all the sessions and listening to the lyrics and music, always moved me and I knew somehow, I wanted to be a part of that. My father not only taught me the business but supported me and had my back in everything I did going forward… Even to this day. 
MJ: At what time in your life did you decide to pursue music as a career? Share a little about that journey; from then to now.
Enjetic: With the support of my father, we did everything together. Whether it was in the political arena, humanitarian efforts, or recording songs, I just kept forging ahead. I had all this music and lyrics in my head and just needed a stage to release it. After taking some time off, I knew I was ready to get back in the game. It feels great and I feel regenerated. 
MJ: I want to mention as well that your involvement in the music and entertainment industry doesn't end as an artist, you also wear the hat as actor, writer, and beat-maker. In fact, you've mentioned at one point you wrote 34 songs in a row! Let us in on that moment and the adrenaline that must have been flowing.
Enjetic:  I knew Charles going back to 2006 when I hit him up on MySpace. In 2016, I was invited to meet up with him at a recording session in Manhattan thanks to a mutual friend. By that point, Charles was already famous, he was signed to Republic Records and was gearing up for his debut full-length major-label album, "Hamilton, Charles" which was set to drop in two months. What's incredible is the fact that on that night, in the studio, Charles asked me to freestyle rap and I did for 45 minutes straight (to see what I was capable of doing.) He was surprisingly impressed and it was incredible that we recorded 34 songs that night, which equated to 3 albums worth of material. When you are working, vibing alongside a musical genius like Charles, the adrenaline never stops flowing. Some of these songs ended up coming out on a digital mixtape album called "Smart Water" which is a free download DatPiff. Our collaborations continued over the next several years, including the 2020 albums "Desperado" & "Timeless."
MJ: Also, what are some challenges you find with the different hats you wear in the industry?
Enjetic: I was politically involved as a New York State advocate, involved in the Women's Guild for the United Nations and other humanitarian groups and, look forward to doing so in the New Year. There is no challenge if you pace yourself. It all comes together. I utilized my artistry in music and applied that to each arena I was involved in. It was my podium. I could speak to my audience through music and those that gathered listened. It is a rewarding experience and continues to be just that.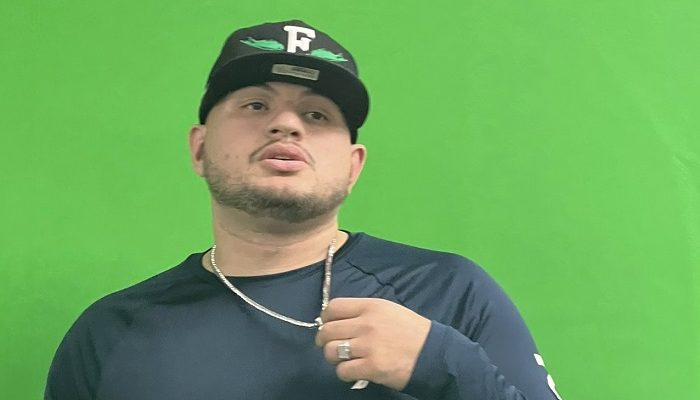 MJ: You've had the opportunity to share stages and collaborate with major artists including Papoose and Keith Murray. What are some nostalgic gems of wisdom they shared that stick with you today?  
Enjetic: Keith taught me all about dedication with writing sessions, writing music and I always took them seriously. I saw them as leaders in the Hip Hop industry. I always observed their artistry, not to duplicate, but to enhance my own. 
MJ: Ok…let's get to the new project, 'Regenerated.' I'm excited to discuss this project as it's a full solo album, which for me (always a fan first) ranks superior over other projects. As an artist, there's a reason why certain projects have features and why other projects don't. Can you elaborate, and tell us why 'Regenerated' is all Enjetic? 
Enjetic: I think it's fair to say that this album, which is the first full-length album that I recorded on my own without my mentor Charles Hamilton, is unique because it incorporates many different elements and sounds that I haven't explored too much in my previous work. When you listen to this album, you won't just hear pure Hip-Hop, you'll also hear Pop, Reggae, and R&B. All these different genres are definitely present throughout the album. So it's an album that I feel is very diverse in that respect. It's also the first time, from a musical standpoint, that I feel I have really been able to achieve more of a "mainstream" Hip-Hop sound as opposed to the more hardcore, raw style I employed on much of my previous work. As this album is my rebirth of sorts and I am feeling "regenerated". With that said, it only requires one voice. Mine. 
MJ: The album is unyieldingly honest, and listeners/fans are sure to grip onto your raw emotions as you touch on personal and societal issues. The lyricism hits in a fashion that arouses the mind and shakes the soul, this is not a task that every artist can bring to fruition. With that said, let us in on the album from the thought process to the creative process to the final product. 
Enjetic:  Each song on this album has a purpose.  For instance, and in short, Blocking was a song I recorded about the negativity or difficulties in one's life and "blocking" it. Regenerated is how an individual may feel after hitting rock bottom and finding themselves again. Uncle Sam is about the here and now with our country, and how I felt we should all come together. Let Her Know is about a time in my relationship with my fiancé Althea in which we came to a fork in the road. That was my way to "Let her know" that I was never gonna leave her. With each occurrence, instinctively, I would go to the studio with lyrics already transcribed in my head. My producer would hear me spit out those lyrics and then set those words to a beat. 
Stream 'Regenerated' on preferred platforms Enjetic – Regenerated (lnk.to)
MJ: What are your expectations for the album?
Enjetic: I would be blessed if it hits Billboard. I am just humbled at the outpouring of love and support. I am happy to bring myself back and make a musical statement. This album gave me a renewed sense of purpose. 
MJ: You are an artist who can easily adapt your style and sound, not allowing yourself to be boxed in. Some say that can be a curse and a blessing, what are your thoughts on that?
Enjetic: It is not a curse; it is a blessing. I am blessed to have versatility in my arsenal. Whatever the style or sound, it is genuine. I just love music, and I will perform anything that moves me, no matter what genre. You can like a prune, raisin, or grape, the flavor may be a bit different, but they all satisfy your taste.
MJ: As we head into 2022 what's in store for Enjetic? Can you spill some inside scoop on upcoming music or other endeavors?
Enjetic: I'm looking forward to what the new year has to offer, including collaborating with artists in many different genres. There is a young Pop singer from New York named Chris Milo with who I am particularly impressed. Also, I already have a new project set to be released in early Spring, and that is all I can say at the moment. Stay tuned… 
MJ: Is there anything else you would like to share about 'Regenerated' the album?
Enjetic: I am really excited about this album, and I hope that people continue taking to it and loving it as I do. I would like to give a special shout-out to my producer Jeffrey "Voice" Watkins that did one helluva job for me on this album. Much love to Charles Hamilton. The album can be found on Spotify and all other major platforms as well as my website:https://www.enjetic.com. Follow me on IG: https://www.instagram.com/enjetic2021/?hl=en. MJ, Thank you for having me. Have a safe and Happy New Year. God Bless.