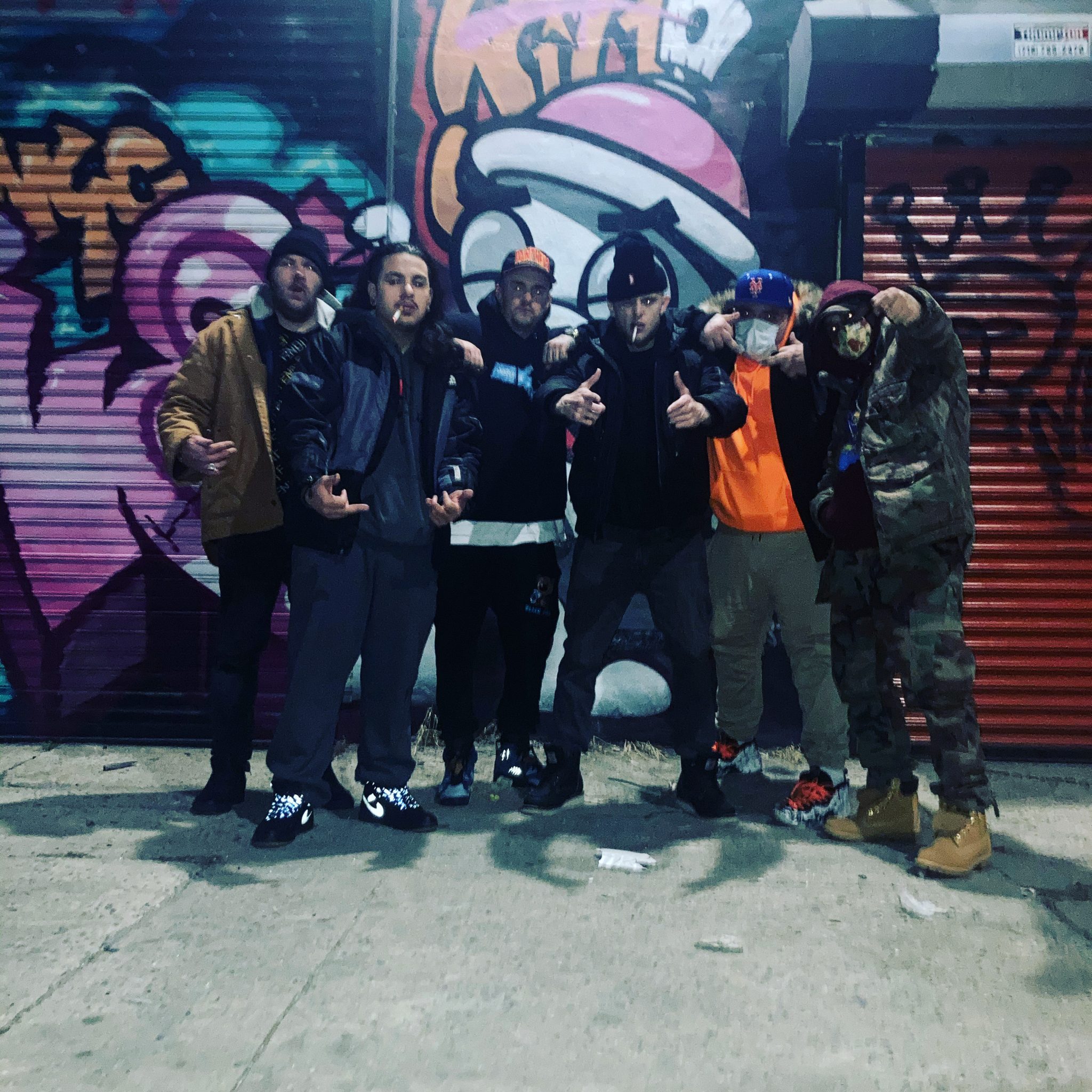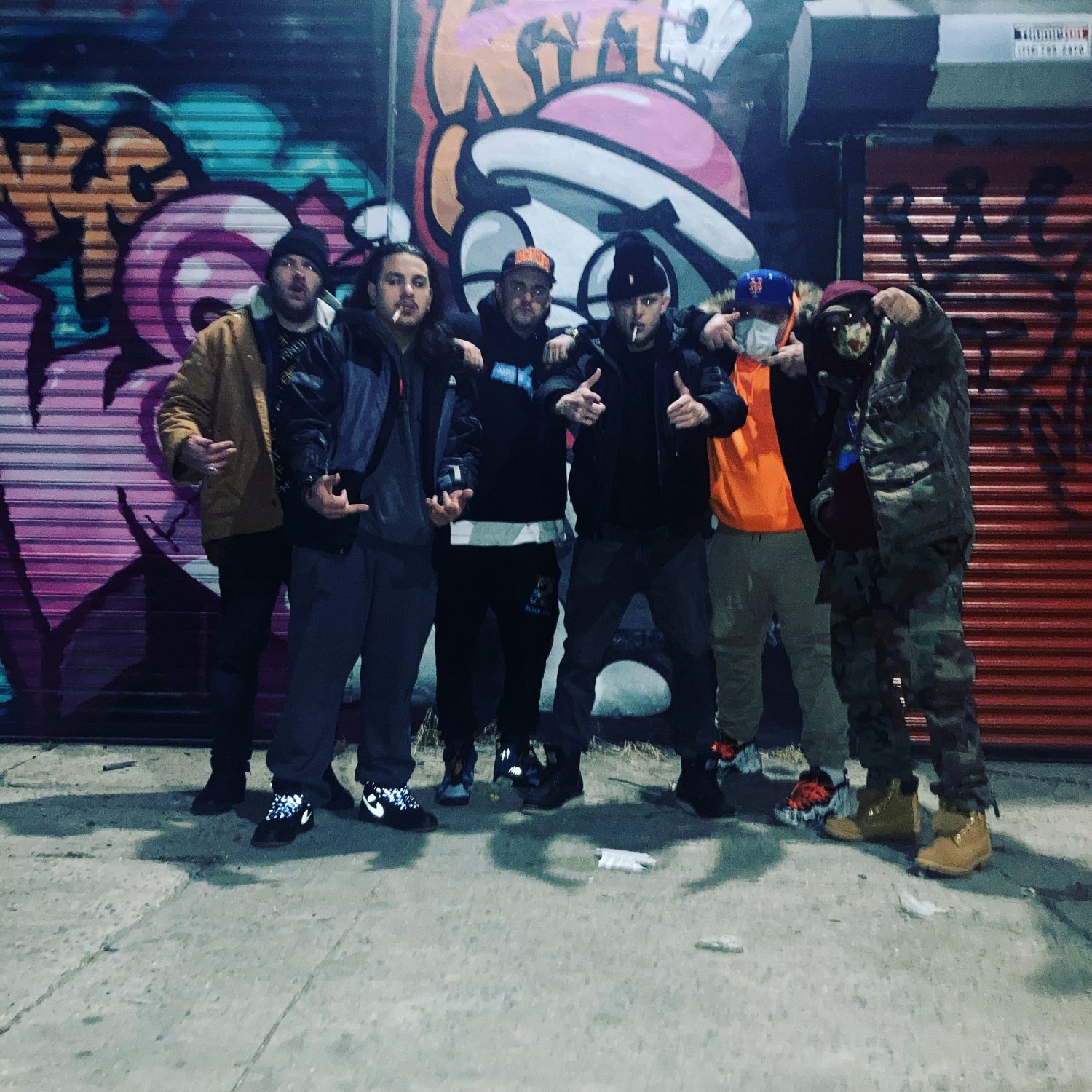 GRIMEWAV represents the real, the raw ad unfiltered street music that copycat industry rappers try to replicate.
GRIMEWAV, the collective that comprises of members Mo Rukuz, Hanzo Bladez, Enels, Lurch, Lace Fueg, Frank White, and deadly album covers of Cape Town South Africa. This crew has really begun to make a name for themselves with the authenticity in their sound. This collective of 5 MC's, 3 producers, and a collage art cover artist is truly a super group. The beats, rhymes, album coverart and engineering is done completely themselves. This motley crew of verbal villains hails from Boston, New Jersey, Albany New York, and Cape Town. GRIMEWAV is the one of the illest facets emerging of grimy rap renaissance we see today. This crew brings augmented filth over hard hitting boom bap instrumentation. GRIMEWAV has solidified a sound and style that have brought them recognition by those fans that are true to the art form.

Their music takes inspiration from legends like Kool G Rap, MF Doom, Rakim, Mobb Deep, and Big Pun, but ultimately their core influence comes from their own experience. Every member of GRIMEWAV is no stranger street life, from county stints to prison terms up north for crimes ranging from weapons to drug charges this crew has truly lived the grime. From rockstar like escapades with alcohol drugs and women every member of the WAV has a story to tell. They say their music is what keeps them out of trouble and adds a deep meaning to their lives. Transmuting the pain of the past and the vivid memories of street sagas in way they do is truly nothing less than alchemy.
GRIMEWAV has recently released their debut album "Clockwork" which signifies the ease at which the collective creates with deadly precision and perfection. "Clockwork" marks the birth of a new era of grime that is unmatched by any that ever did it before and will do it in times to come. GRIMEWAV's sound is tenacious, gritty, and only speaks of the real. Their determination has brought them through hell, and their lyrical abilities has granted them the opportunity to be the leaders of the grimy movement. GRIMEWAV is the future is a common sentiment amongst the collectives European & American fans "Clockwork" shows the effortless versatility of the group and their cohesion over beats Follow GRIMEWAV and stream their major underground album debut "Clockwork."
GRIMEWAV IG: @grimewav_official @morukuz_grimewav @hanzo_bladez
@Enels278 @lacefueg @frankwhite.bx @_lurchlife @deadly_album_covers
Merch: https://teespring.com/stores/grimewav
Stream 'Clockwork': https://grimewav.bandcamp.com/album/clockwork
Spotify: https://open.spotify.com/artist/7Gad4YDNEOhNSMCdKTx74H?si=4S4PSa3GTki4zMcJLZQsMw