During Hip Hop's 50th Anniversary, Cee Knowledge, better known as Doodlebug from the Grammy-winning, iconic group Digable Planets, talks about his new venture as co-author. The Epic of Heaven & Earth graphic novel is available now for a limited time. In the interview below Cee Knowledge invites audiences into the novel, talks about the characters, shares about the mission and knowledge the novel exudes, and more!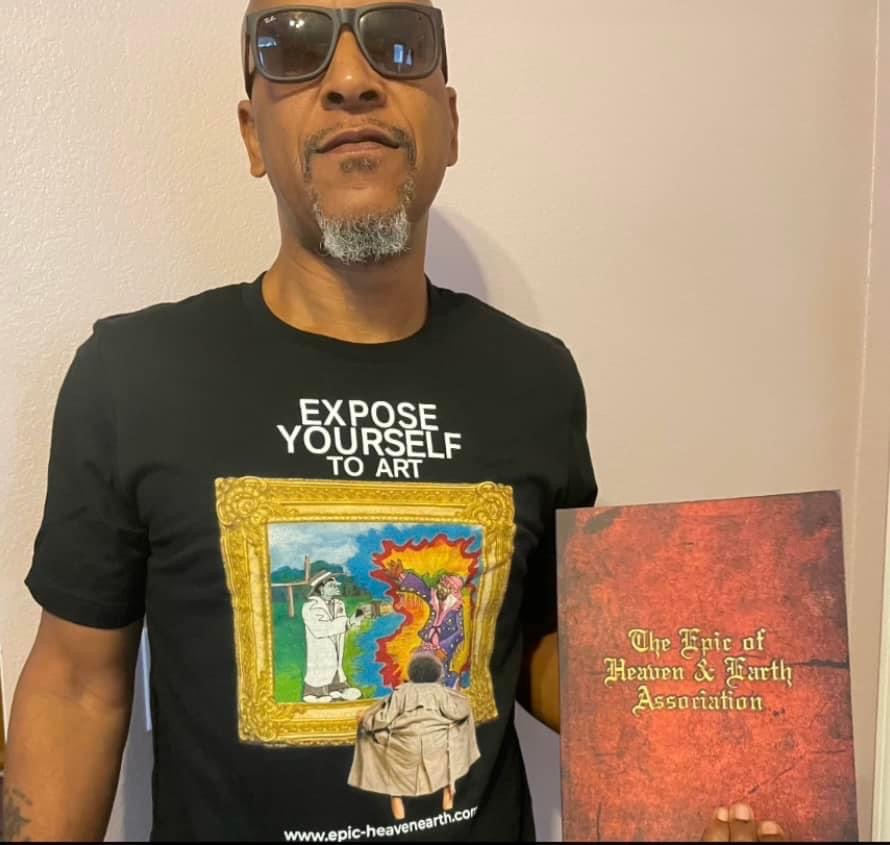 MJ: You are celebrating a lifetime of achievements during Hip Hop's 50th Anniversary, but you're also celebrating your role as co-author for the new graphic novel The Epic of Heaven & Earth. Tell us when the love for comics began.
CK: My love for comics began at an early age. I've always had a vivid imagination and a keen interest in science fiction so when I saw my first comic book sitting in the store while my mother was shopping it piqued my interest! I always hated shopping with my mom because it took me away from playing with my friends so when I went to a store that sold comics I would sit there and go through as many books as I could before the store clerk would tell me I had to leave and find my parent or buy one. These books not only helped keep me busy while my mom shopped but they took me to this fantastical world of imagination and if my mom was in a good mood she would actually let me take one home! Once I got home I would try to create my own version of my favorite comic book characters which evolved into me writing and drawing my own books and forcing my family and friends to read them!
MJ: The Epic of Heaven & Earth comes with a unique journey that incorporates a realm of cosmic and ancestral energies. Share some inside scoop about the novel.
CK: The Epic of the Heaven and Earth association is a story based on a familiar theme of an ancient people (the Afronauts) who are stolen from their home planets in the 7th Dimension of space and brought to a commercial wasteland called Planet Supermarket by their evil nemesis the Wretchin who enslave and torture the Afronauts in an attempt to find out the precise location of the 12 Jewels… Despite the brutality, plagues, and addictions imposed on the Afronauts by Wretchin, they survive by decoding messagology which is transmitted from the 7th Dimension by the Council of Monks, supreme custodians of the 12 Jewels.
MJ: What are your expectations for the novel, and what are you hoping readers will take away from it?
CK: It took over 20 years for P.T. Swope and I to finally bring this story to life so we're hoping that interested readers will take the time to dive into the storyline which is filled with action-packed panels and breathtaking paintings from award-winning painter Kim LeDee, BA, MFA, and Godhead the General. This book is sure to inform, motivate, inspire, and educate from start to finish. Whether you're an Afronaut in search of supreme enlightenment or just looking for a thrilling read, The Epic of Heaven & Earth Association is a choice that you won't regret adding to your bookshelf.
MJ: Tell us a little bit about the team behind the novel and the roles everyone played, and indulge in the audience's curiosity of what an Afronaut is.
CK: This book was created and conceived by me and P.T. Swope III Esquire. The story was illustrated by Kim LeDee along with Pedro Diaz aka Godhead the General. We recruited highly acclaimed Philly based artist Stacey Wilson aka Flygirrl to do the layout design and had the book printed up by Black Classic press, a family-owned book publishing company founded by W. Paul Coates in 1978 who's the father of Ta'Na'heisi Coates of Black Panther fame…. The protagonist of our story is known as the Afronauts from the 7th Dimension of outer space. there are no references to race in the story. All human beings originate in Africa (7th Dimension) and are Afronauts. They can choose to be involved in greed, hatred and delusion, and that will then cut off their oxygen supply and therefore we portray them with blue faces (the Wretchin). The Afronauts are just natural human beings who choose to live in accordance with the laws of nature.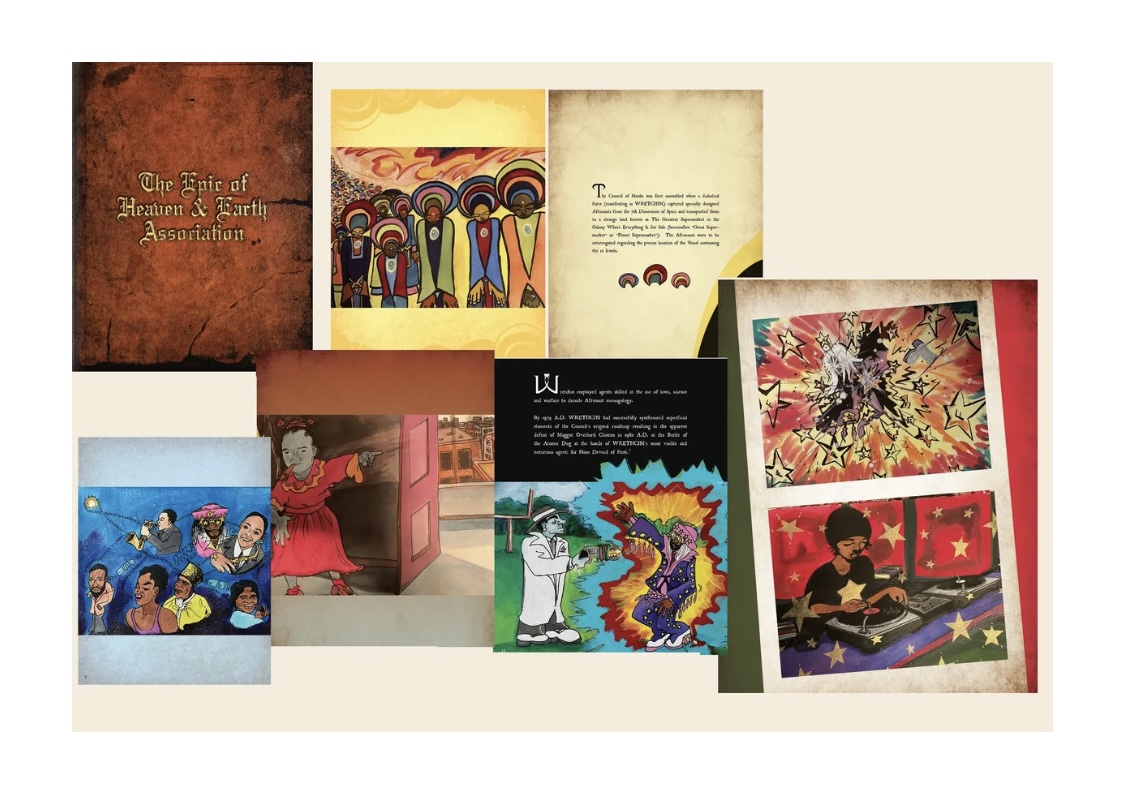 MJ: How can the masses get their hands on the novel?
CK: The Epic is available exclusively on our website; www.epic-heavenearth.com/publications or it can be purchased at the Merch table of any Digable planets live concert.