The tangible connection between basketball and J. Cole's music is one of the recurring themes in his career. Two of the former St. Johns men's basketball team walk-on's earliest career mixtape covers for The Warm Up and Friday Night Lights, his debut album Cole World: The Sideline Story and his upcoming sixth album The Off-Season contain J. Cole with a basketball, sitting in a locker room and a regulation 10-foot hoop behind him.
That's why SLAM magazine put him on its cover of its latest issue revealed Tuesday (May 11). It's a historic move for its issue No. 232, making J. Cole the first rapper or solo artist ever placed on the influential Hip Hop-oriented hoops publication's cover in its 27-year history.
"J. Cole stands for everything SLAM stands for—the way basketball and music overlap and inspire greatness in one another," SLAM's Chief Content Officer Adam Figman said. "This cover was a long time coming, and we're proud that we were able to make it happen just as Cole was about to release an album influenced by his love of hoops."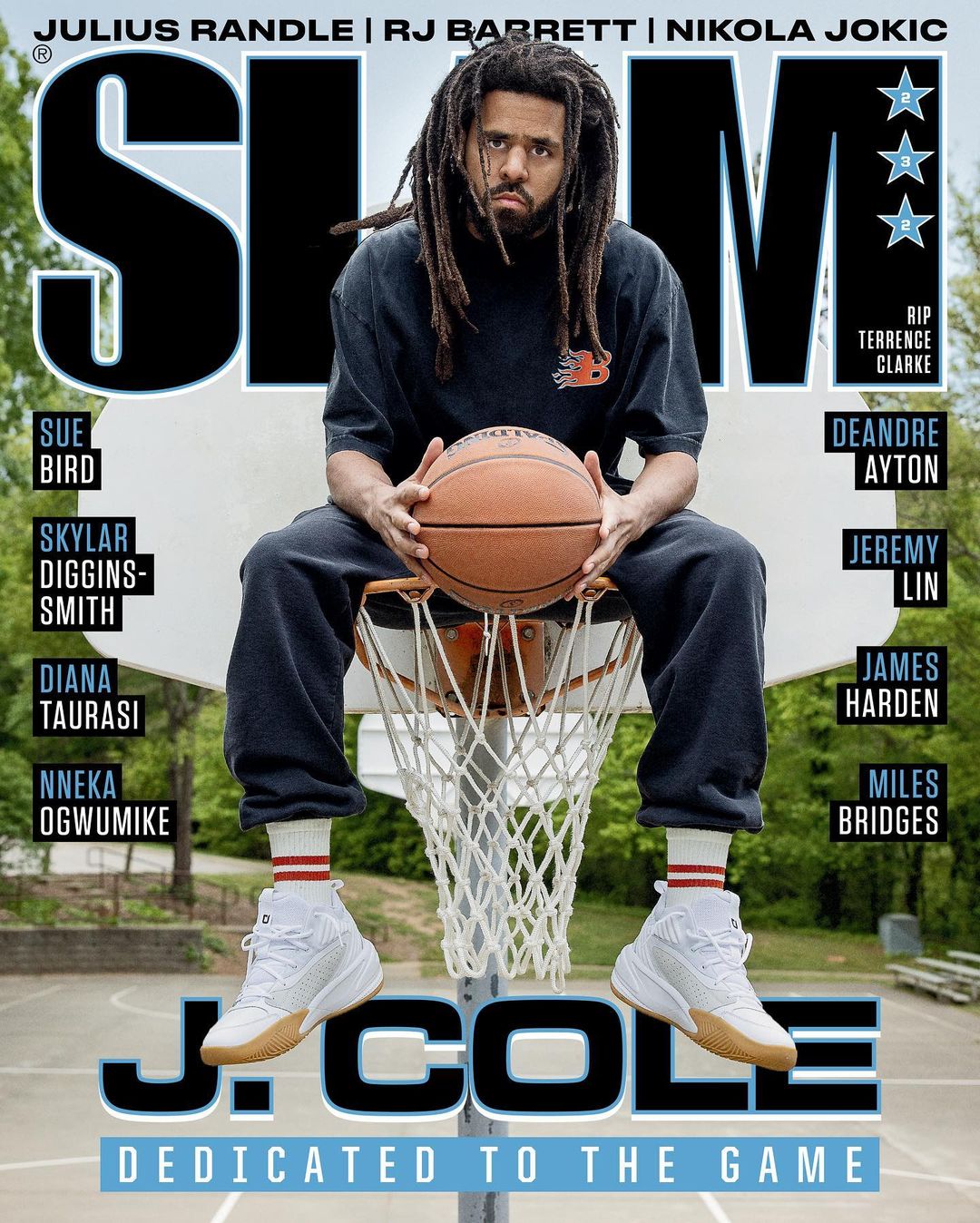 The cover story about J. Cole focuses on the concept behind hit album title The Off-Season, which will be released Friday. He parallels his dedication to improving his songwriting skills while fighting complacency amid success and basketball player's skills during the summertime and and struggling to remain hungry
"Once you get to the season, it's too late to get better," Cole said. "You'll get better naturally, but what you know is what you know. You're getting that shit off in the offseason. So that's really what it represents. It represents the time spent getting better and pushing."
The article is similar to the 36-year-old's short film Applying Pressure: The Off-Season Documentary released Monday, which he explains his passions for basketball, recording tracks at a high creative level and being a father.
J. Cole's additional ties to basketball includes his own signature Puma basketball shoe The Sky Dreamer and its second edition DREAMER 2, each of which dropped in February 2020 and January 2021.