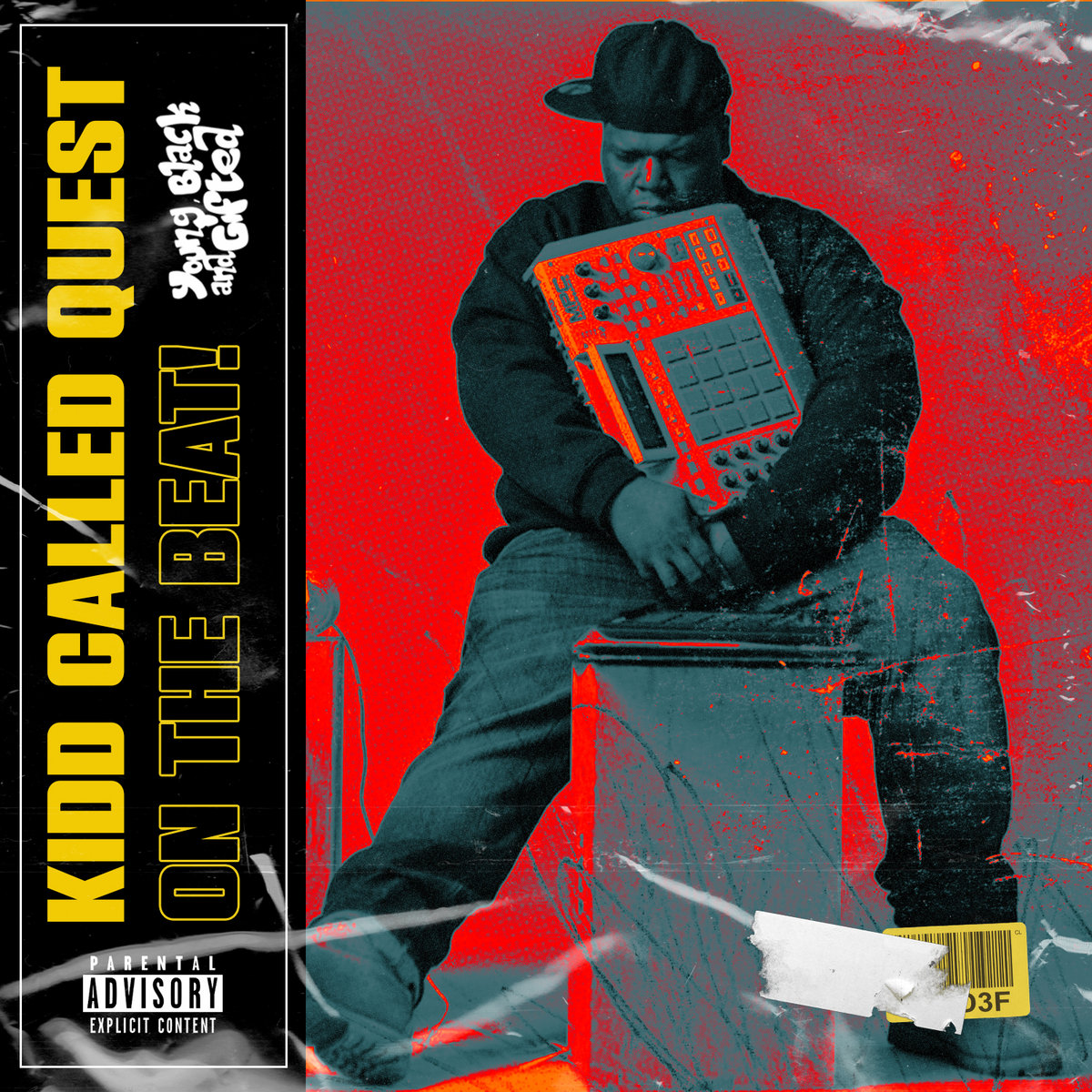 Rochester, NY beat-smith Kidd Called Quest has returned with a new compilation LP. Kidd Called Quest On The Beat contains hand-selected tracks from recent works, older harder-to-find material as well as a brand-new track.
Excelling at soulful to gritty boom-bap compositions, on this release Kidd taps Rochester neighbors and frequent emcee partners ETO, Jae Hussle, Curtis Coke and Azariah (whom he also works with in duo Young Black And Gifted). Also on hand are Vic Spencer, G. Fisher, Al Jamar, L-Biz, Trife Diesel, El Ay, YEAROFJRDN and more!
Stream / Purchase Kidd Called Quest On The Beat: https://kiddcalledquest.bandcamp.com/album/kidd-called-quest-on-the-beat
With this drop is also the release of a mini doc on Kidd, his origins in production and the formation of his style.
Watch mini doc on Kidd Called Quest:
In addition to his collaborators on this album, some other production credits for Kidd Called Quest includes tracks by Big Shug, Kool G. Rap, Pretty Bulli and Ken-C.
More Info:
https://www.instagram.com/kiddcalledquest/
https://twitter.com/KiddCalledQuest–
Jerry Graham Publicity
Email: [email protected]
Phone: (845) 659-5918
Twitter:https://twitter.com/JerryGPublicity
Instagram:https://www.instagram.com/jerrygrahampublicity/

Facebook:https://www.facebook.com/jerry.graham.501