Moemaw Naedon & C.Scott – "Off the Path (feat. El Da Sensei)" (Lyric Video): https://youtu.be/oUT2e66iYG8
Moemaw Naedon and El Da Sensei connect for "Off The Path," a hypnotizing new slapper featuring head nodding production from C.Scott. And it arrives alongside a stylish lyric video animated by the creative minds at Moving Silence.
In addition to matching the uninhibiited nature of the track, the lyric video for "Off The Path" helps to showcase the top-tier pen game of Moemaw and El. There's incredible intricacies to the rhymes themselves, including this tongue-twisting bravado from Moemaw, "Far away from your fabricated cringe fest/ Takes more to stimulate the scatterbrained interest."
El delivers some complex patterns of his own: "Whole hearted darts, skill sharp, kill rappers at dark/ Wit sharp, hit marks, real matters for art." It all fits into the premise that both rappers are "Off The Path" with their approach to their art. And the same goes for C.Scott's prog-leaning instrumental.
"Off The Path" is available now through all major digital retailers and streaming platforms and is taken from Moemaw and C.Scott's River Rats collab LP which is available now for pre-order via Bandcamp and iTunes and officially drops this Thursday, Sept 2 via DSPs and cassette through Soul Slime Records.
Smart URL: https://smarturl.it/RiverRats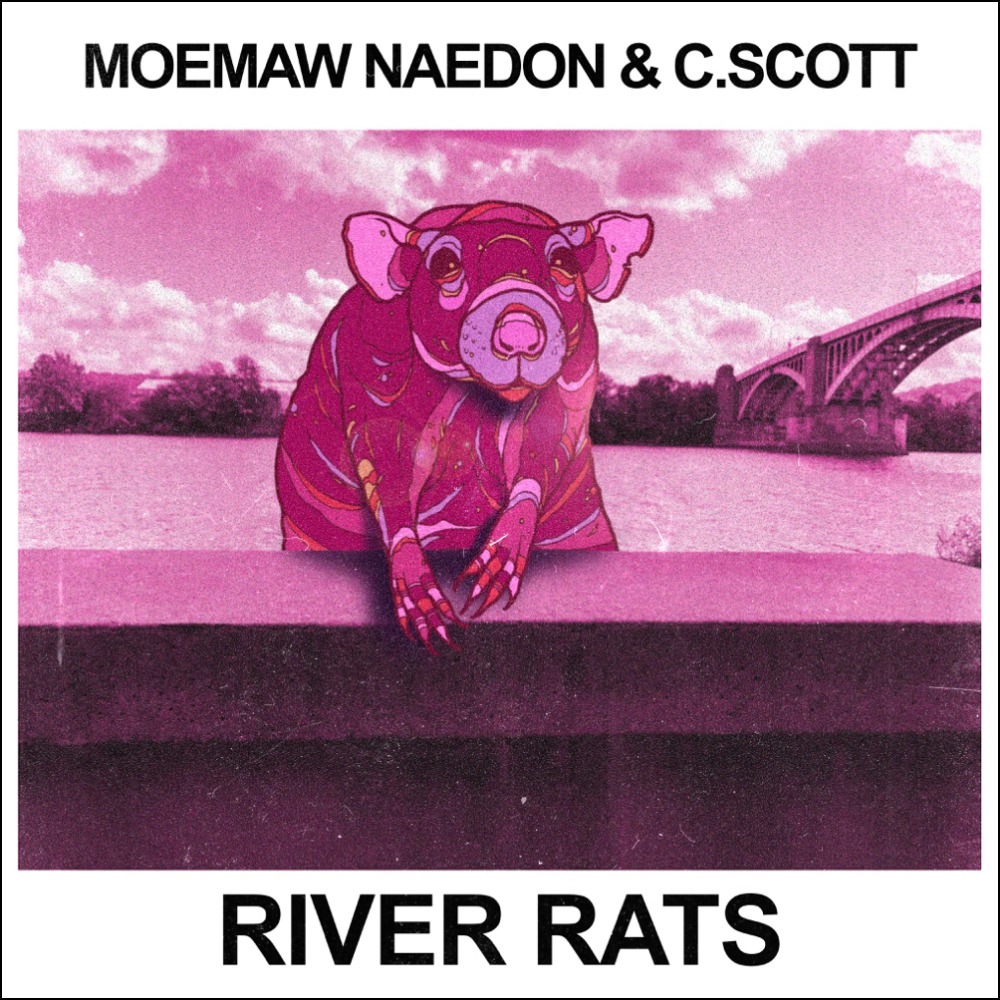 Tracklist:
01. The Pittsburgh Thrill (Intro)
02. Awesome Environment
03. Space Log
04. Midnight Rapper (Interlude)
05. Owls in the Sun (feat. JM the Poet)
06. Summer in the Muck (feat. Dinosaur Burps)
07. Where You Wander (Interlude)
08. Frog Work (Instrumental)
09. Scene Before
10. Hardly New Havoc
11. Off the Path (feat. E Da Sensei)
12. Death Shot (feat. Brother Seamus)
13. Weird Places Heavy Stories (Interlude)
14. Ringing Bells
15. Paragon of Angels
16. P.K.E. (C.Scott Remix)
*Tracks 08 and 16 are available via cassette-only
Moemaw Naedon Online:
• Twitter: https://twitter.com/MoemawNaedon
• Instagram: https://www.instagram.com/moemawnaedon
• Facebook: https://www.facebook.com/moemawnaedon
• Spotify: https://open.spotify.com/artist/5yo4jKW6ywW2n97PsfSdxR
C.Scott Online:
• Twitter: https://twitter.com/CScott412
• Instagram: https://www.instagram.com/cscott412
• Bandcamp: https://cscott.bandcamp.com
• Spotify: https://open.spotify.com/artist/05bHivucoJONetekBAHxgP