"This is about Hip Hop doing for Hip Hop.
This is about real people getting an opportunity to be a part of a real history."
– KRS-One
Protecting Hip Hop's Soul: Restoring the Birthplace of a Global Legacy! Hip Hop, the cultural movement that has altered music, art, and culture, was founded at 1520 Sedgwick Avenue in the Bronx, New York. This inconspicuous structure houses the key to a strong heritage that has impacted generations worldwide. We now have an incredible chance to be a part of history by cocreating the first official museum display to commemorate and preserve the birthplace of Hip Hop. By helping this cause, you will help to preserve an important piece of cultural legacy and ensure that the roots of Hip Hop flourish for future generations.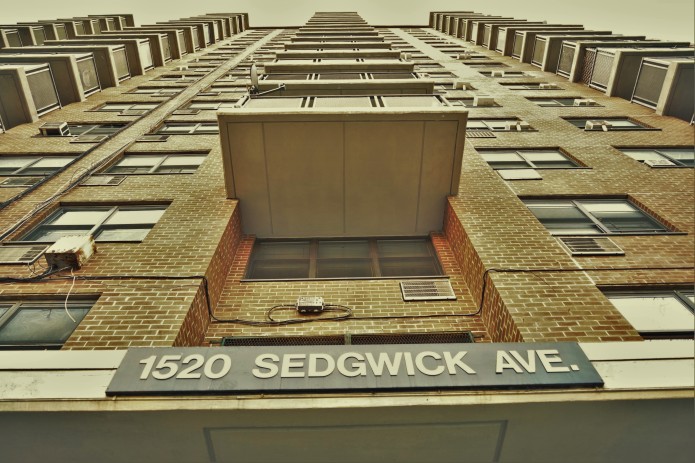 Why Restore Hip Hop's Birthplace?
Hip Hop's origin is a sacred location, bringing together visionaries who transformed music, dance, graffiti, and poetry. It symbolizes the beginning of a movement that crossed boundaries and gave voice to the oppressed. To honor this unique cultural legacy, 1520 Sedgwick Avenue must be restored, keeping its genuine charm and relevance for all to see. By rehabilitating Hip Hop's birthplace, we are creating a source of inspiration for young artists and a shrine for those who have lived and breathed Hip Hop from its creation. This museum exhibition will serve as a memorial to the past and a platform for promoting innovation, diversity, and social change. With our collaboration, the birthplace of Hip Hop will become a symbol of resilience, demonstrating how an art form can transcend borders and unite the world
The Power of Collaboration
Real cultural preservation requires community participation, and we encourage you to join us on this great adventure. The opportunity to co-create the first official museum exhibition in the birthplace of Hip Hop allows you, the Hip Hop aficionados, historians, and artists, to offer your unique ideas and thoughts. Your participation will add authenticity to the exhibition and guarantee that the heritage of Hip Hop is authentically depicted, from the pioneers who kindled the spark to the worldwide movement it is today.
What Difference You Can Make
We know every donation matters, and your help might make a significant difference in this worthwhile cause. Every dollar counts, whether it is a little gift to the restoration fund or a sizable donation to the interactive components of the display. By giving, you play a vital role in maintaining the spirit of hip-hop
and adding to the genre's history. Click the link below to donate and take part in this important project:
Donate Here >https://igg.me/at/xp5-Q9Cy76A/x#/
Your contribution will not only help repair 1520 Sedgwick Avenue, but it will also fund educational initiatives and community activities focusing on Hip Hop culture. With your support, we can nurture the upcoming generation of artists and activists who will take the history of Hip Hop forward.
Conclusion
The birthplace of hip-hop is the answer to a Cultural Revolution that altered the globe. We tribute the pioneers and visionaries who laid the basis for this worldwide movement by renovating and building the first official museum
exhibition at 1520 Sedgwick Avenue. This is a chance to make history, influence the tale, and protect the essence of hip-hop for future generations. Join us on this path for cultural empowerment and preservation. Together, we
can guarantee that the birthplace of Hip Hop becomes a symbol of innovation, solidarity, and social change for everybody. Donate right away to contribute to the long history and culture of hip-hop!
Donate Here > https://igg.me/at/xp5-Q9Cy76A/x#/
Thank you for standing up for Hip Hop's rich legacy and your support.