Swizz Beatz has unveiled the official tracklist for DMX's first posthumous album Exodus. X's longtime friend and producer posted the back cover art for the album on Friday (May 28), less than 24 hours after he held a special listening party for a select few.
As previously reported, the 13-track project features a laundry list of notable guests, including The LOX, Snoop Dogg, Nas, JAY-Z, Lil Wayne, Griselda and U2's Bono.
Swizz Beatz wrote a simple caption alongside the tracklist that read, "Let's get to the magic !!!!!! 5/28 EXODUS the ALBUM. Long live @dmx The Great. official tracklist."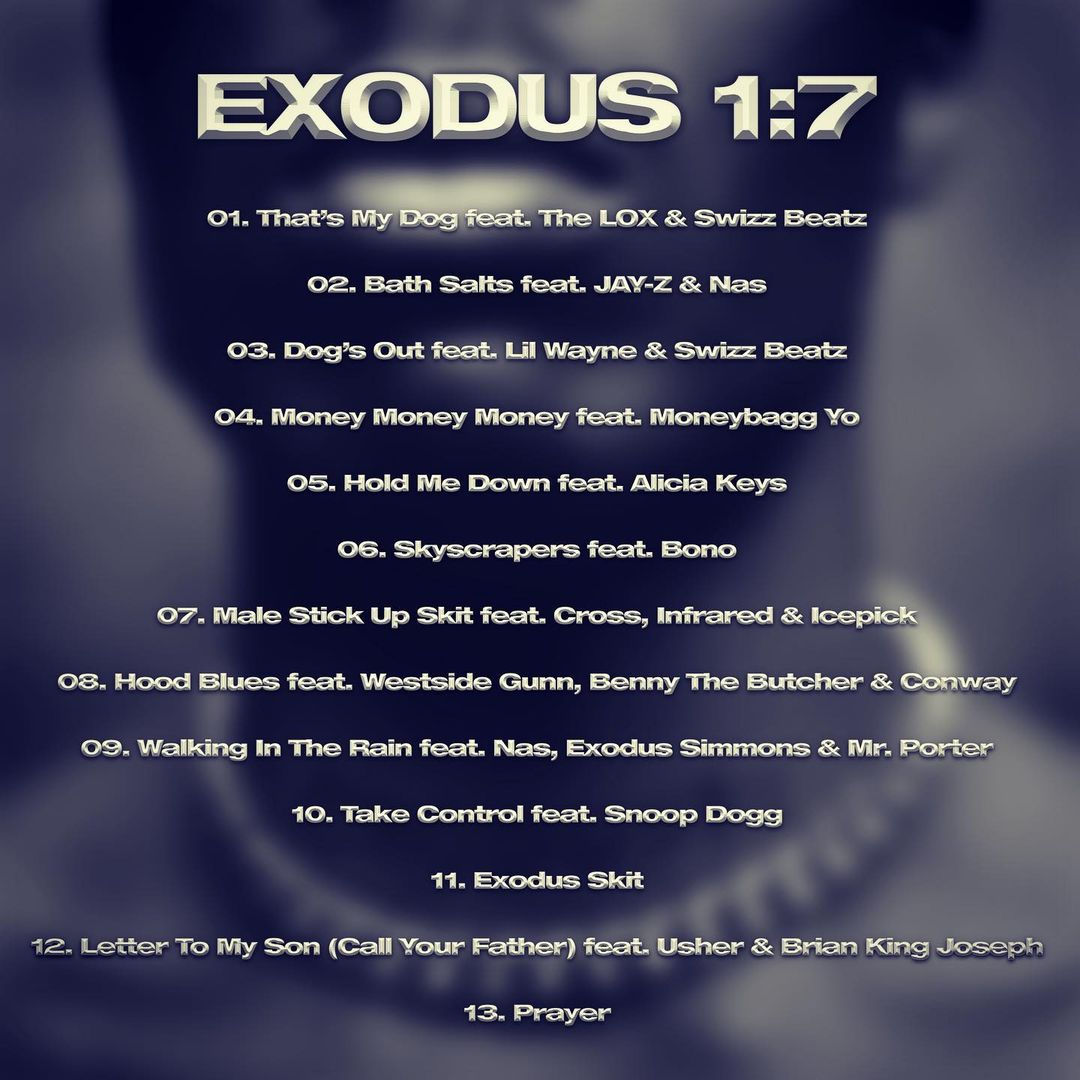 DMX passed away at White Plains Hospital in White Plains, New York on April 9 at the age of 50. During the Zoom listening party for Exodus, Swizz Beatz revealed he was completely blindsided by the turn of events but instantly knew it was his duty to make sure his legacy continued.
"This project meant a lot to him," Swizz shared with HipHopDX and the other roughly 200 people on the Zoom call. "It was something he showed up to do and couldn't wait for people to hear. It was a project he wanted the world to hear. We didn't want to wait too long because he didn't want to wait too long. The album's name is Exodus, which he has across his neck and is on the album cover. It's also his youngest son's name.
"He was just in a good vibe. He was just in a good energy. I can't lie. When he left us, I was pretty shocked because he was just ready to go to the next level. We started the album cycle and then we was going to start the physical fitness side of it. We was about to go to the gym. We was about to be on a different type of the schedule for the whole month and he was in a good space. All of a sudden, that news happened and it just changed all the plans."
As Swizz noted, the highly anticipated album is expected to arrive on Friday (May 28).