The Slap Frost Tour returns to the West Coast for a 17-date jaunt that kicks off in Santa Rosa, Calif. and runs through Washington, Oregon, Idaho, and Utah before wrapping up back in Cali.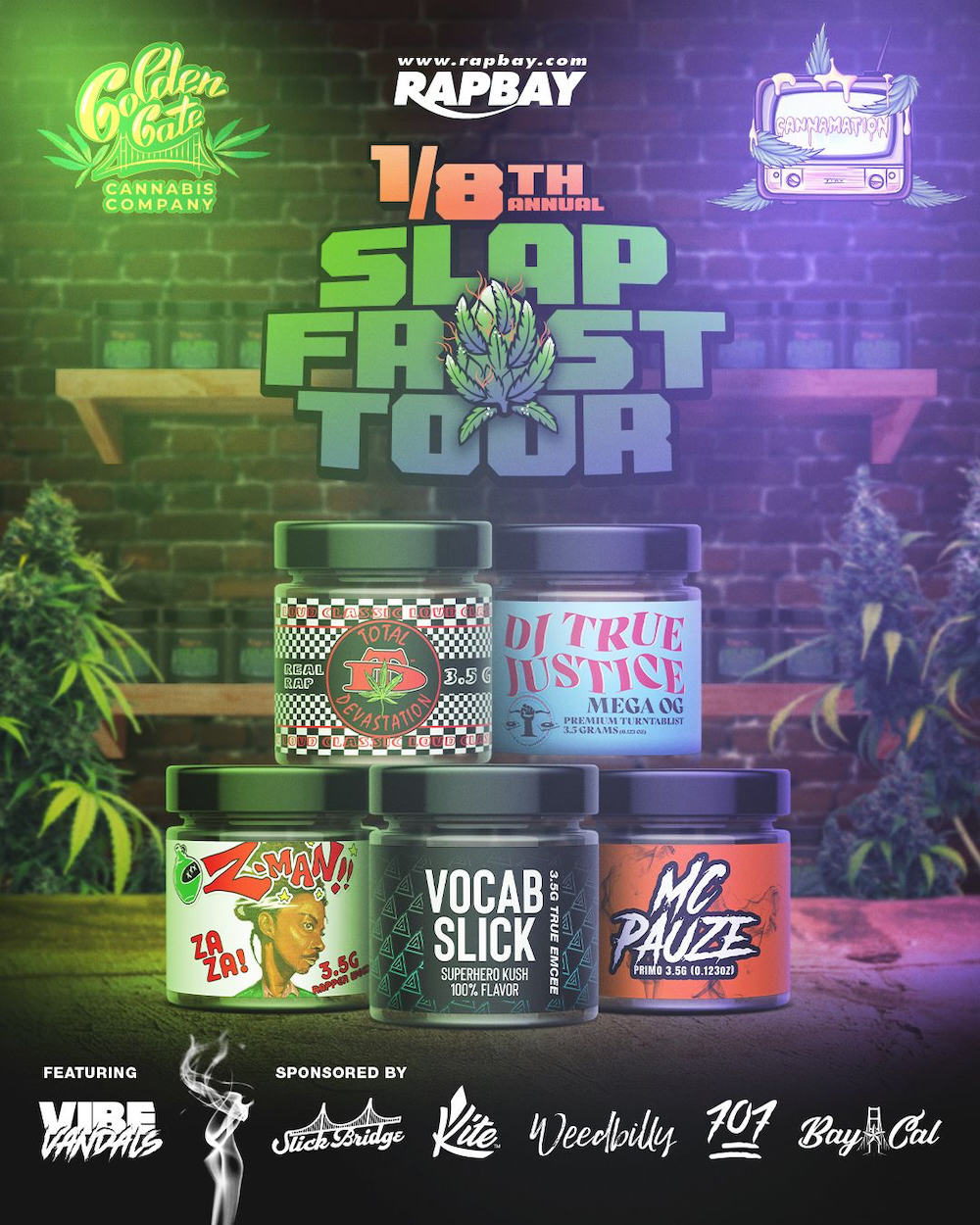 The shows' headliner is legendary San Francisco hip-hop duo Total Devastation, which is made up of emcees Bernie Cashflow (a.k.a. yo POTna RedEye) and Big Tone Smoke, who'll be joined on the decks by Vibe Vandals. TD is the perfect way to bring that 420 vibe to the entire tour, who'll also be celebrating the 30 year anniversary of their ground breaking cannabis anthem, "Many Clouds of Smoke."
Before TD takes the stage, fans will be treated to the always-fiery live show of the tour's founding members—DJ True Justice, Vocab Slick, and Z-Man. Be sure to check out their recently released "Zip Zero" video for a sampling of their energy. Plus, every show will feature rising SF-based rapper MC Pauze as the opener.
To prep yourself for the show, you can get familiar with all artists and some of their favorite stoner rap anthems by checking out their Wakey Bakey playlist. They're also raffling tickets to each show, which you can enter by simply following the playlist. The crew is drawing one lucky winner for each show who will win a pair of tickets and tour merch. Refer to the tour dates below.
FOLLOW THE WAKEY BAKEY PLAYLIST FOR A CHANCE TO WIN FREE TICKETS!