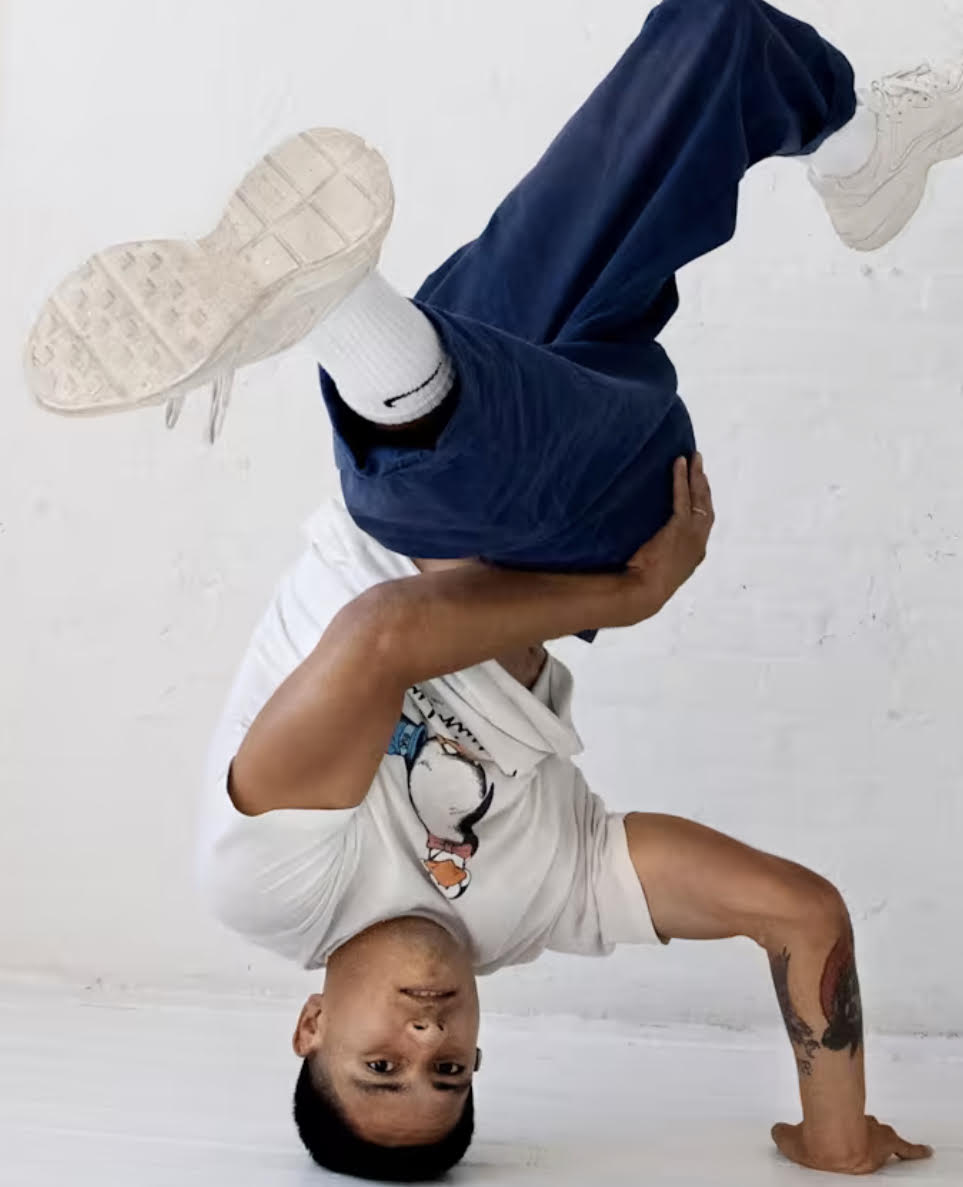 The Floridian native, currently residing in Kissimmee, FL first learned about the artform at only 6 years old by way of his dad and uncle: a twin duo that helped pioneer the breaking movement in Mexico in the 1980s. "They taught me, my cousin, my sister and my brothers how to dance — that's how it started. We all learned."
By the time Victor turned 11, he was fascinated with breaking and kept peeking into his older cousin's bedroom as he practiced new moves and combos. Finally, his cousin took the hint, brought Victor into his practice sessions, and helped him develop into a serious B-Boy. Victor Montalvo, known as B-Boy Victor, is 2022 world champion of the Red Bull BC One World Finals.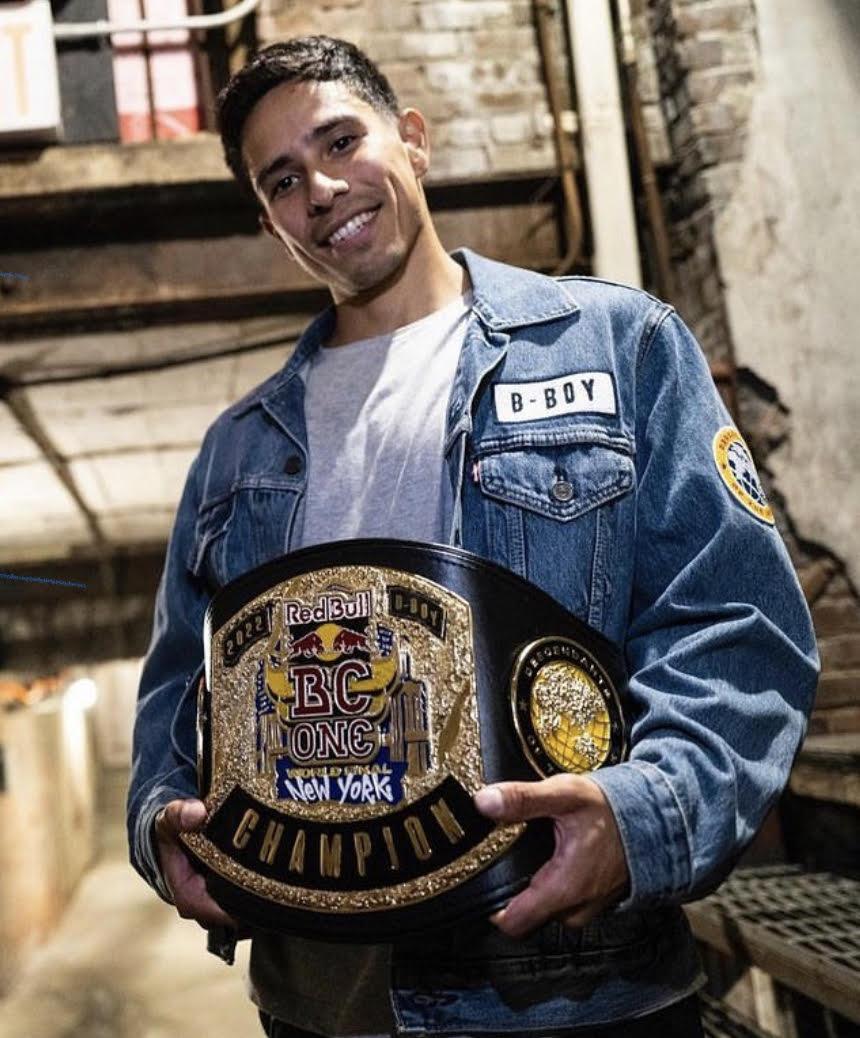 This is the second time the 28-year-old B-Boy, who hails from Kissimmee, Florida, has taken home the Red Bull BC One World Finals title, having won the competition previously in 2015 when the event was held in Rome, Italy. Victor's other title wins include the 2015 Silverback Open championships (which he also won again in 2018), winning the Undisputed World B-Boy Series in 2015 and 2017, and winning Outbreak Europe in Slovakia in 2017 and 2019.  He has also won the 2019 World Urban Games in Budapest, Hungary, and the 2021 WDSF World Breaking Championships in Paris, France. 
Victor is a member of Squadron, MF Kidz, Red Bull BC One All Stars, and Back Yard Funk. His signature moves include his one-hand spin, which he calls the Super Montalvo, and his back-flip-into-flare combo.