East Harlem rapper UFO Fev takes center stage in the cinematic visuals for his standout single with producer Vanderslice, "Crack Shifts," off their upcoming collaborative album, Enigma of Dalí.
The video is directed by Watsyn Filmz, who takes us on a trip through both Queens and Fev's El Barrio stomping ground in the slickly edited footage. It stars both UFO along with the Far Rock native Flee Lord, as they deliver their raw rhymes to the camera.
Even better, there's some sci-fi special effects, including UFOs, ominous skies, and more. It makes the already high-energy track that much more engaging, and it further highlights just how well UFO Fev and Vanderslice sound together.
Check out the visuals and head over to your preferred digital service provider to support. Enigma of Dalí is available now for pre-order via download, CD and vinyl (in both classic black and clear with blue marble) and officially drops July 16 through Coalmine Records. Various bundle options are also on hand, with slipmats, t-shirts, and high quality framed prints of the full album cover spread designed by Billy Bonks. Head over to Bandcamp or Coalmine's online store to support!
Smart URL: https://smarturl.it/EnigmaOfDali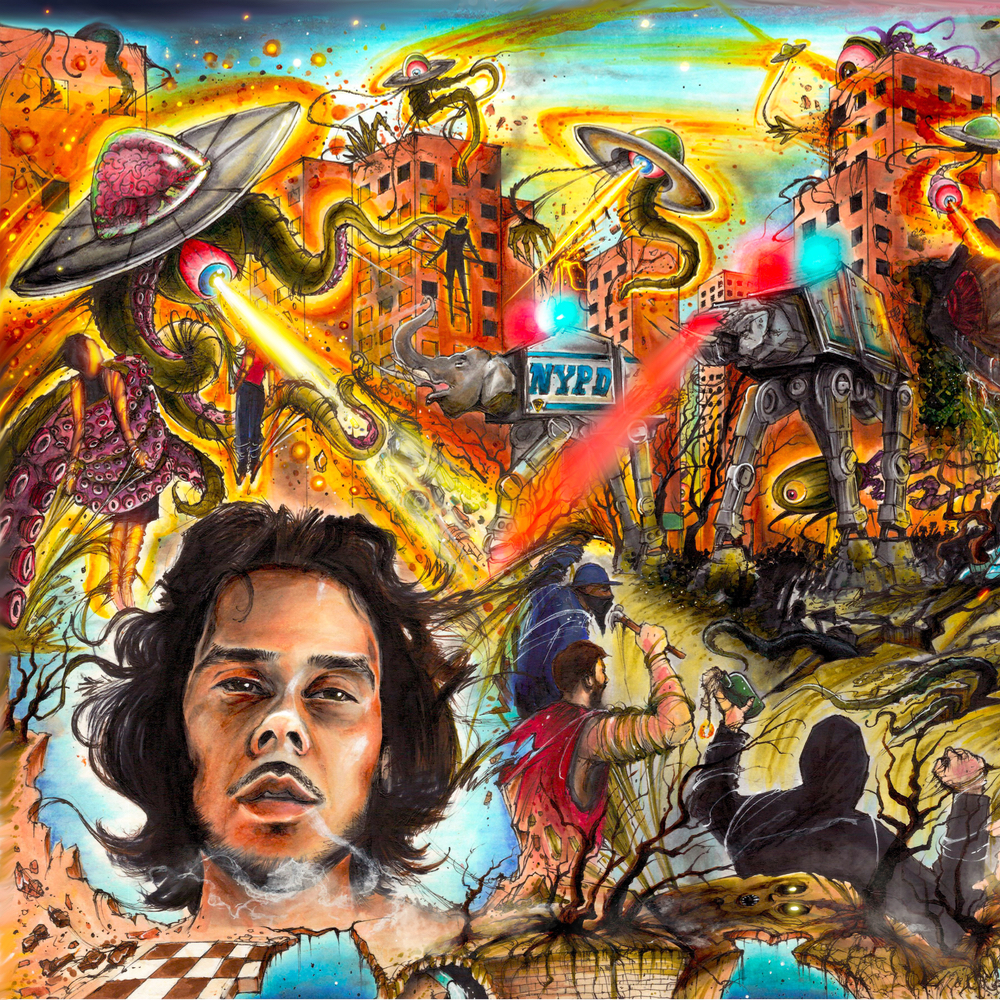 Tracklist:
01. Enigma of Dalì (Intro)
02. Crack Shifts (feat. Flee Lord)
03. Moody Bass
04. Pack Flip (feat. Red Infinite)
05. Home Team
06. Artfully Done Street Shit (feat. Red Infinite)
07. Scroll Music
08. Jazz Criminal (feat. SmooVth)
09. Scarlet Letters
10. All That Glitters (feat. Sure Shot)
Instagram:
• UFO Fev: https://www.instagram.com/ufofev
• Vanderslice: https://www.instagram.com/vansleazy
• Flee Lord: https://www.instagram.com/inf_mobb_flee
Twitter:
• UFO Fev: https://twitter.com/UFOFev
• Vanderslice: https://twitter.com/EricVanderslice
• Flee Lord: https://twitter.com/inf_mobb_flee