A few weeks back, when the CDC announced that it would be lifting recommended restrictions on mask usage across the country, Future's legendary 2017 track "Mask Off" began to trend on Twitter and streaming services. The news ignited a new wave of excitement for fans eager to be outside and return to live music.
According to the New York Times, over 50 percent of Americans have already received their first dose, bringing hope that normalcy is just around the corner. Festivals, too, are scheduled for the summer. From JAY-Z's Made In America festival to Hot 97's Summer Jam, shows are back; But how safe will rap fans be?
The answer is complicated, and nuanced to each person. "If you're fully vaccinated, you can resume activities that you did prior to the pandemic," reads the CDC's new guidelines. "Fully vaccinated people can resume activities without wearing a mask or physically distancing," the guidelines continue.
But for those who have yet to be vaccinated, precaution is still important, especially as Memorial Day weekend comes around. "If you are not vaccinated, our guidance has not changed for you," says CDC Director Dr. Rochelle P. Walensky: "You remain at risk for infection," she warned.
The live shows are returning this summer in full force. Rolling Loud Miami is scheduled for July 23-25 and will feature a loaded lineup of Hip Hop acts, including Post Malone, A$AP Rocky, Travis Scott, Lil Uzi Vert and many more.
In Syracuse, fans are excited to see Nas headline the New York State Fair on August 20th. The New York State Fair, which was cancelled in 2020, runs from August 20th until September 6th of this year. JAY-Z's Made In America festival is also returning to Philadelphia this Labor Day weekend, with sets still to be announced.
Just after the NYS Fair, East Coast Hip Hop fans will flock to Citi Field for the tenth anniversary of Governor's Ball, spending three days watching acts including DaBaby, Freddie Gibbs, Megan Thee Stallion, 21 Savage, Burna Boy and plenty more.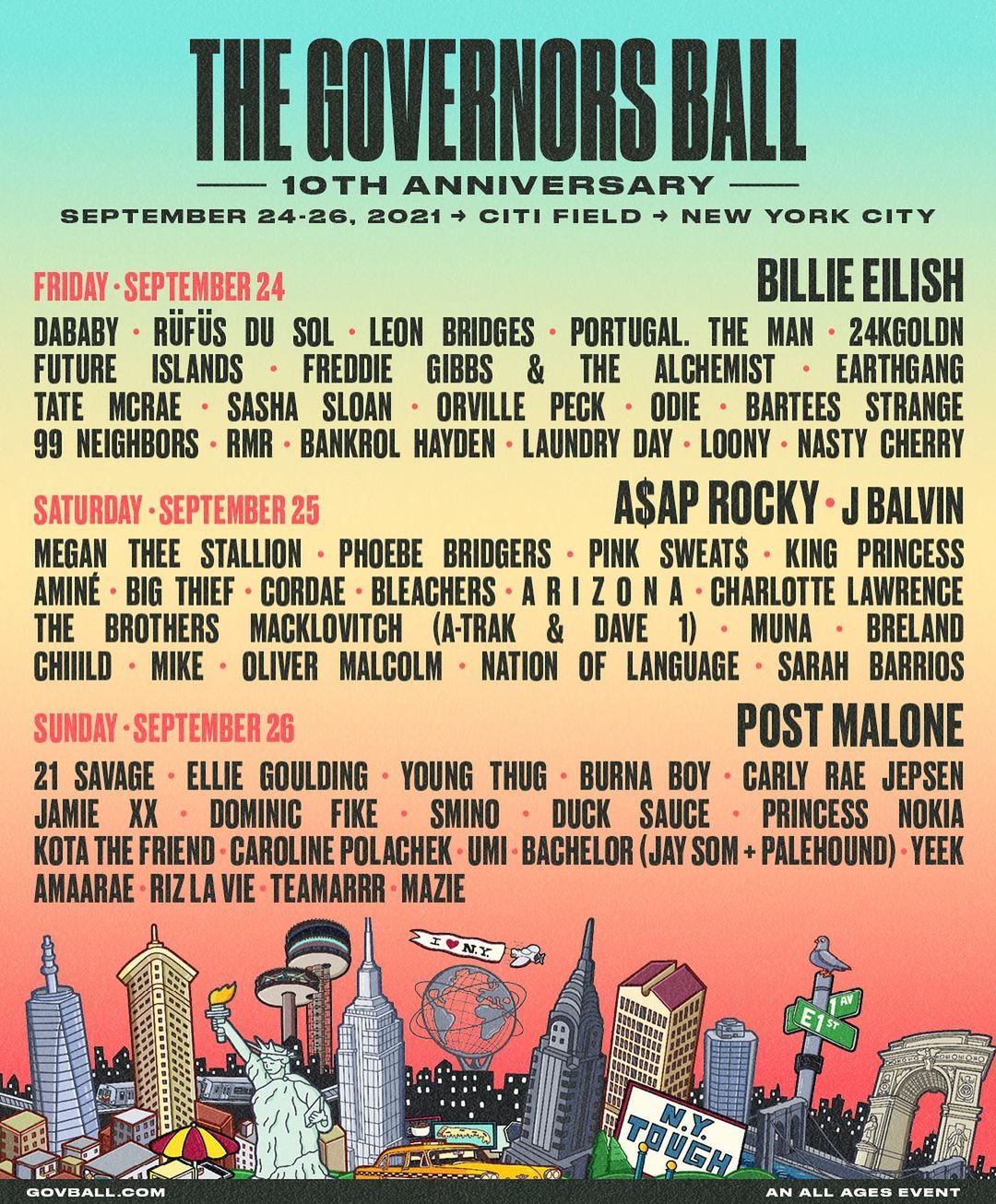 While fans are thrilled with the idea of seeing their favorite artists for the first time in more than a year, there's still a discernible sense of hesitation from people who have remained vigilant with social distancing and CDC guidelines.
For those wondering about safety for those who have only received the first of two vaccinations, the consensus is a bit more blurry. Although, as CNBC reported, a recent CDC study found that the first vaccination is up to 80 percent effective in preventing infection against the coronavirus, guidelines still require both vaccinations for eased restrictions.
In Hip Hop, and despite firm scientific proof of its safety as a preventative measure against contracting COVID-19 and its efficacy at minimizing severe symptoms, opinions on the vaccine remain polarized. Nevertheless, rappers from Jeezy to Paul Wall have urged their fans to get vaccinated.
Luckily for the unvaccinated, there's still plenty of time to get poked before the summer festivities begin, as appointments are now available at healthcare providers, pharmacies and mass vaccination sites across the country.