The Truth & Frank B. – "That's It" (Video): https://youtu.be/SZf0WdXh9A0
The Staten Island-Brooklyn connection of The Truth & Frank B. are gearing up to release their debut collaborative album, BadFellas, later this month. And to kick things off, they're sharing the hard-hitting lead single, "That's It," that features speaker-knocking production and cuts from DJ Qvali.
The track embodies the fuck-you-respect-me spirit of Tommy DeVito, the super-charged Goodfellas character portrayed by the legendary Joe Pesci. In addition to featuring samples from one of the classic movie's greatest scenes, "That's It" captures that energy through The Truth & Frank B.'s raw lyricism—and that's exactly what this duo of gifted Italian-Americans set out to create with this project.
The two emcees wanted to both pay homage to and build upon the idea of creating something "that's very Italian, but bigger" like Scorcese and Puzo before them. This track, and the rest of BadFellas, serves as a "commentary on an era, a voice of a generation and a multi-faceted exposition of the fabric that makes up a culture."
Check out the visuals and head over to your preferred streaming platform to support. BadFellas drops next Friday, May 28 through all major DSPs!
Smart URL: https://smarturl.it/BadFellasThatsIt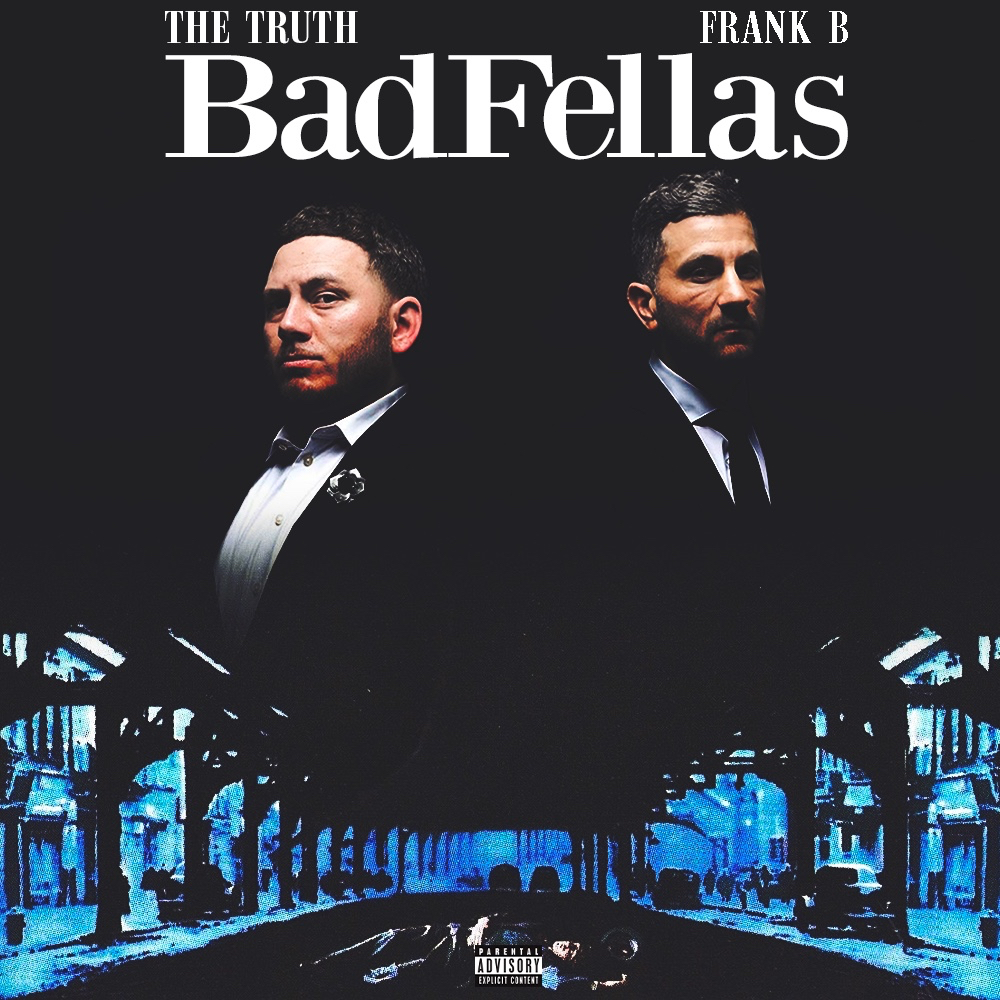 Tracklist:
01. Lil Mo Mozzerella (Intro)
02. BadFellas (prod. by Gennessee)
03. FU Pay Me (prod. by Kidmal)
04. Paint Houses (feat. Bobby J From Rockaway) [prod. by Max Perry]
05. Funny How? (prod. by Buckroll)
06. Code Red (feat. Cold Sholda) [prod. by Vinny McBeth]
07. Caruso (prod. by Vinny McBeth)
08. My Cousin (prod. by DJ Z The Kingpin)
09. That's It (prod. by DJ Qvali)
The Truth Online:
• Twitter: https://twitter.com/TheTruth_Staten
• Instagram: https://www.instagram.com/thetruth_staten
• Facebook: https://www.facebook.com/TheTruthStaten
• Spotify: https://open.spotify.com/artist/4DkACgUxD3Ppd2ZaZ5o4u5
Frank B. Online:
• Twitter: https://twitter.com/FrankBmusic610
• Instagram: https://www.instagram.com/frankbmusic
• Facebook: https://www.facebook.com/FrankieBeeeee
• SoundCloud: https://soundcloud.com/frankbmusic
• Spotify: https://open.spotify.com/artist/2pQ1i8zKClJPa7WAop4ToG