Rumors around Travis Scott and Kylie Jenner rekindling the flame have been circulating after recent social media posts and public appearances together. Now, they're reportedly an official item again — just not quite with the same agreement as before.
According to TMZ, sources with direct knowledge and connection to the rapper and media personality say they're back together but in an open relationship. They're free to date other people and apparently both happy with the arrangement.
The report says Travis Scott has been enjoying life as a single man but wanted to work things out for the sake of their family. The non-exclusive couple of course have a three-year-old daughter, Stormi Webster.
On Mother's Day (May 9), Scott took to Instagram to share some love for Jenner's relationship with their daughter, writing, "Of all the special things in life, the big ones and small, a mamas love and rage and tenderness, is the most special of them all."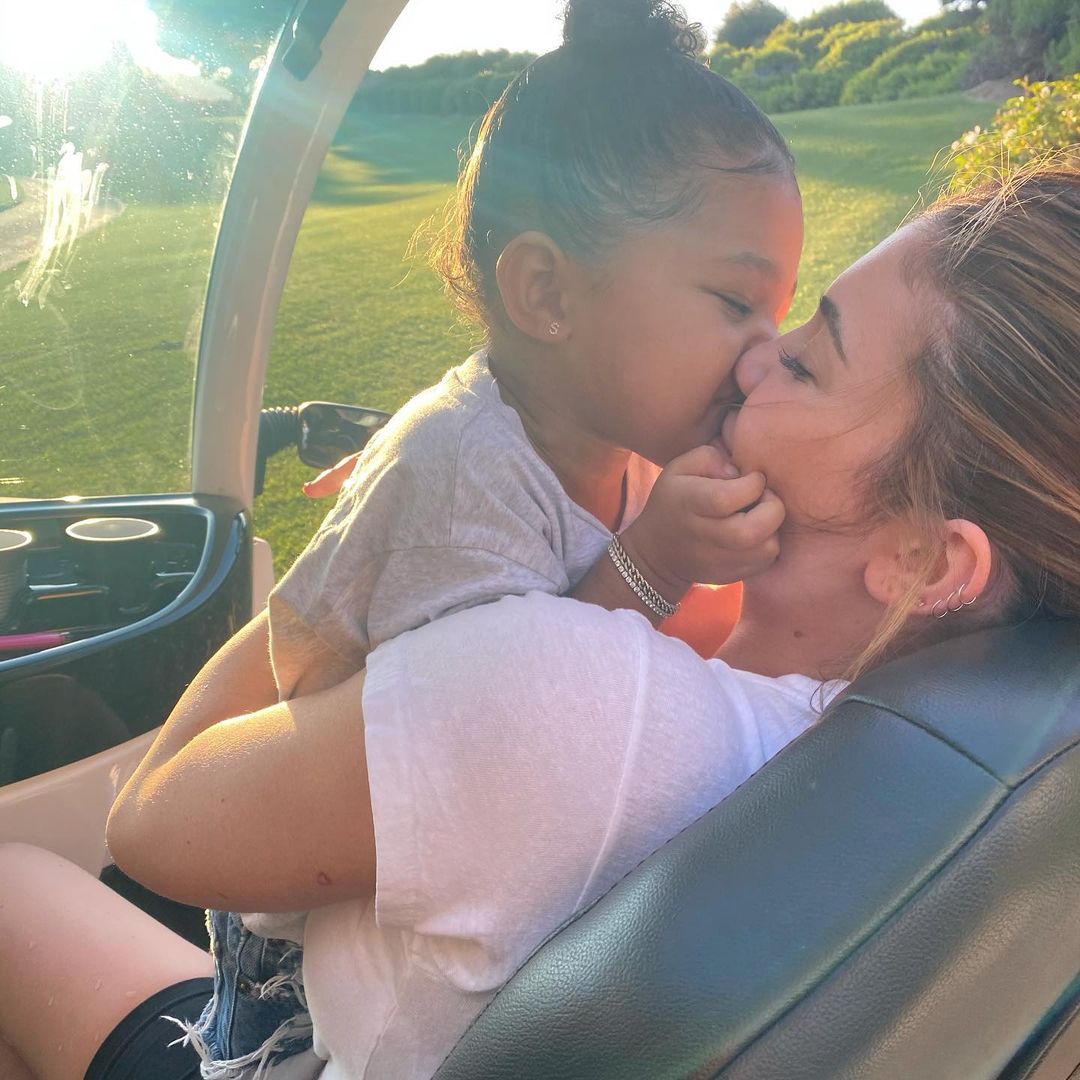 Kylie Jenner flew out to Miami on Sunday (May 2) to celebrate Travis Scott's 29th's birthday, joining La Flame for a group dinner at Southeast Asian restaurant Komodo. The pair were also spotted dancing together at a nightclub, with the Keeping Up with the Kardashians star also posting a video of Scott slapping her feet.
The couple continued their public appearances together at Disneyland on May 18, where they were photographed with Stormi on various rides.
Travis Scott and Kylie Jenner announced their breakup in October 2019, but it didn't stop the Houston artist from declaring his forever love for the mother of his child in a December 2019 interview with XXL.
"I've been spending time with my family and with my daughter, Stormi," he said. "Being a dad is better than what I thought it would be. Stormi is one of the best human beings I know. She's like my best friend. She makes life a little bit easier. She just inspires me and she surprises me every day with how she's thinking. It's so crazy. Her mom and I came up with the name Stormi together."
He added, "I love her mommy and I always will. The hard part about relationships is just trying to be in one without a million outside voices interfering."